I promise to be sweet; Lifestyles of Africa's super rich; Prepare to die; Passive income and financial independence; Much ado about NZX director fees?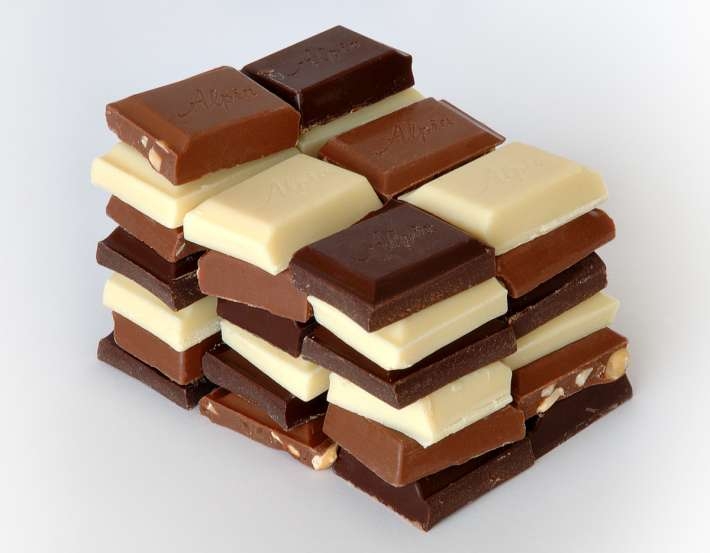 By Amanda Morrall (email)
1) Sweet incentives
Here's a novel idea to incentivise people to be nice to one another: Trading chocolate for goodness.
Danish chocolatier Anthon Berg decided to test the concept with a one-day only pop-up chocolate shop which gifted free cocoa-covered delights to those who pledged to perform acts of kindness for their friends and family. What a brilliant idea but do we really need to be bribed to do good? I guess a little chocolate can't hurt. 
2) Lifestyles of the rich Africans
Until about a month ago, I naively thought cayenne was just a spice. I didn't realise it was a hotly desired car by the rich and famous until our car spurning managing editor starting foaming at the mouth one day about its excess. The handsomely priced Porsche Cayenne (which retails for around US$65K from what I gather) is popular world-wide apparently.
It popped up again in this piece from the Guardian Weekly exposing the excesses of Nigeria's billionaire playboys and their party lifestyle. I wonder if the car's acceleration is fast enough that the starving children and gaping poverty can be ignored in the rear view mirror at high speeds? 
Read at your own peril Bernard, I wouldn't want you to blow a gasket before your annual leave.
3) Prepare to die
Depressing topic I know but seeing as I feel like I'm dying today from a horrible flu I thought I'd raise it. I am embarrassed to admit that it wasn't until two years ago I actually got around to getting my plan in order officially by means of a will. Let's be honest, no one wants to think about dying. It's not a pleasant thought.
This blog, via thefreefinancialadvisor takes a light hearted approach to the matter and reviews all the basics involved in estate planning. Worth a quick read even if you have a will. It's important to remember they should be revisited with every big life change that comes along to keep them current.
4) Passive income challenge
I love this idea of making money while I sleep. One day... Technically speaking passive income shouldn't require any effort from you once established. The challenge is getting to that stage.  This blog from retireby40.org reviews different types of potential passive income streams including dividends, mortgage and hassle free rental properties, book royalties etc. The author challenges readers to find a way to pay at least one of their bills through a passive income stream and proposes channelling the earned savings into another investment.  Your 30 day challenge.
5) NZX director fees
The New Zealand Shareholder's Association rose to the defence of NZX directors for increasing their fee pool from NZ$375,000 to NZ$435,000. Apparently they took a bit of flack over the increase however this newsletter from NZSA chairman John Hawkins clarifies that the increase won't hike their fees but will pay for the addition of a new director which shareholders (at the association) see as justified. Hawkins also notes the NZX has seen a 50% lift in dividends since the last time fees were tinkered with.
Here's a copy of the newsletter for those who might be interested.
 

Members may have seen coverage about the NZX director's fee increase in the press.
The headlines did not really seem to match the story, so in the interests of clarifying the situation for you, we asked NZX Chairman Andrew Harmos to comment.

He told us

"We are taking the opportunity ... to increase the pool - from the total currently approved of $375,000 (of which $350,000 is paid out annually and has been for something like 7 years) to $435,000.  That is ....... to provide for a further director appointment..... and the rate (for each director) remains $50K pa. We have said we will assess additional director skill set requirements after a bedding down period with the new CEO."

In the view of the NZSA board this is a perfectly reasonable request. Board renewal is very important in any company and need s to be provided for. Currently Mark Weldon sits on the board but is not paid for this as he is also CEO. Any new director will have to be paid.

We also asked Mr Harmos about the additional amount over and above that required for the new director. He said "the remainder is headroom. It has never been paid and there is no present intention to pay it. It is to provide flexibility for significant extra work if it arises."

Mr Harmos told us that at present there is no payment for work on NZX Board committees. He did add that "we are looking at one or two of our main board directors joining the Clearing House board for additional governance - so it preserves flexibility for that should we decide the workload and additional responsibility warrant financial recognition."

The NZSA notes that the NZX performance has included a 50% lift in dividend over the period in question. Therefore, we will be supporting the proposal as there is clear alignment with shareholder returns. In fact, the actual pay received by each director will not be increasing at all.

We have suggested to NZX that regular two year reviews of director pay are our preferred option. These may result in no change, an increase or even a decrease and should be put to shareholders each time for ratification.
To read other Take Fives by Amanda Morrall click here. You can also follow Amanda on Twitter@amandamorrall