Attention on-line shoppers; 9 reasons not to panic about hyped up housing bubbles; NZ$6 million in unclaimed bonds; Safe withdrawal rates; Taking time to eat lunch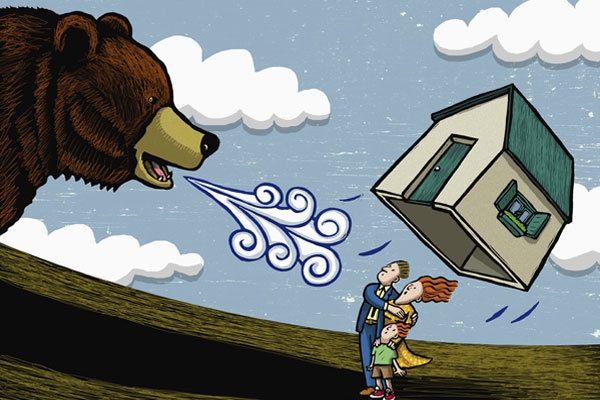 By Amanda Morrall (email)
1) On-line shopping
You hear a lot of grumping about the high New Zealand dollar from exporters, but you won't hear too many consumers whinging. The upside for Kiwis is cheaper holidays abroad and  increased purchasing power for on-line shopping which is growing at a rate of 12% per annum, according to this special report from Morningstar on the state of the retail sector.
Equities analyst Nachiket Moghe says online business is currently estimated around NZ$2.7 billion with international websites accounting for NZ$940 million, or 35% of spending on new goods. The exemption on GST for goods under NZ$400 is proving attractive for buyers, he notes. Domestic retailers are none too happy about this tax advantage but as Moghe points out those penetrating the on-line space are also reaping the benefits.
An interesting read all around with some analysis on Pumpkin Patch (PPL), Briscoe Group Ltd (BGR), The Warehouse (WHS), and Michael Hill International (MHI).
Give us your favourite overseas shopping websites in the comments below.
2) 9 reasons not to panic
This incessant talk of housing bubbles grates on my nerves. (Eds; Great!) Imagine my delight therefore to come across an article refuting the mainstream view espoused by financial journalists these days. The piece from Canadian Business relates to the housing market in Canada however some extrapolations can be made for New Zealander home buyers (not investors) as well. An important point is made about understanding the unique and distinguishing features within different markets. Canada is not the U.S, nor is New Zealand for that matter. Also a house is home, not an investment - for most of us.
Here you go: 9 reasons not to panic. What a refreshing change from the gloom and doom.
3) Get your bond back?
Who forgets about NZ$5k? I was asking myself that this morning after hearing that the Department of Building and Housing has almost NZ$6 million in unclaimed bonds, the highest of which is around NZ$5,000. Radio New Zealand reported this morning on the unclaimed pot of money which at present has no expiry on date for would be claimants. That could change when the Government gets desperate.
If you have a case of renter's amnesia, here's the link to the DBH's website where you can inquire.
4) Safe withdrawal rates
So you've sufficiently built up your retirement war chest and are wondering how much you can safely withdraw keeping in mind you need it to last as long as you do? Not my problem, yet, however it's a predicament that Baby Boomers will be facing in coming years. This blog from a fellow personal finance columnist considers the case of a business owner with two years to go before retirement.
Along those lines, this piece from The Age explains how annuities work.
5) Take a break
Journalists have a very bad habit of eating lunch at their desk. I expect we're not alone in this regard. Sure, there are times when being stationed in front of a computer like a border patrol guard is necessary to the business but not very often. Are we more productive for littering our workstations with sandwich crumbs and staring at a box for 9 hours? We might think we're scoring points with the boss for doing so but actually productivity improves from taking a proper break.
Here's an excerpt from a post on yahoofinance.com on the value of an old fashioned lunch break.
Dr. Janet Scarborough Civitelli, a workplace psychologist and career coach at VocationVillage.com, says that there is never a downside to taking a real lunch break. "In my work with hundreds of clients who have experimented with different practices to increase their work day energy and job satisfaction," she says, "I have never had a client who started taking real lunch breaks, the kind where you actually leave your desk for an hour, conclude that doing so is a waste of time." Furthermore, she says,"I am completely opposed to employees multitasking lunch while working at a computer or doing any other work-related task."

She recognises the culture of lunch-break denial, saying that employees "think their boss won't like it, their colleagues will think they are a slacker, there is too much work to do, etc. But if people can get past their resistance and start taking lunch hours away from their desk, I am confident they will find the reward to be greater productivity, stamina and enjoyment in their job."

The one caveat, she adds, "is that, when you get away from work, you have to detach psychologically as well as physically. If you are so stressed out that you are worried about work the entire time you are taking a lunch break, there won't be any benefit."
To read other Take Fives by Amanda Morrall click here. You can also follow Amanda on Twitter@amandamorrall