Facebook's IPO pop; Obsession with Treasury bonds; Short-term noise; Roam at your own risk; Tax refund sharks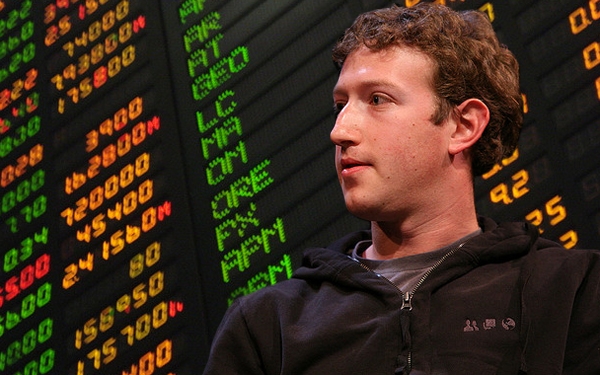 By Amanda Morrall
1) Facebook's IPO flop of a non-pop
Facebook's 10% slump a day after going public is sure to be a disappointment for investors. Could it be destined to end up the next Yahoo or MySpace?
Forbes business writer Daniel Fishers looks at the long-term prospects for Facebook and how other "cold" IPOs have actually fared over the course.
2) Perceived safety
Retail investors flight to safety continues to feed the market for U.S. Treasury bonds. While the yields are relatively better than some government bonds internationally, the long-term prospects aren't so hot, according to several analysts.
One of them is Albert Edwards, a global strategist at Société Générale in London. In this blog from the Wall Street Journal, Edwards, who favoured T-bonds for the past 15 years, predicts that anyone buying them today probably won't be making any money for at least 5-10 years.
"There's very little value left in them as investment," he says. "But there's nothing to stop an overvalued asset from getting more overvalued,'' he states.
3) Super deflated
Balanced superannuation funds in Australia, the most common type of retirement fund, have fallen 3.2% in value since the beginning of May, according to this business report published in The Age newspaper. The decline is expected to nullify the rally in the Australian share market to date and is being blamed on eurozone concerns.
How is the eurozone's woes affecting retirement savings here?
Because research on KiwiSaver performance is done only on a quarterly basis, there is no monthly pulse check. Research house Morningstar, one of a handful of outfits that tracks performance, made a decision to drop three-month performance data because it didn't see the point of highlighting short-term results for a long-term savings vehicle.
Interestingly, while balanced funds are the super of choice in Australia, the more popular option here is conservative funds. Their higher weighting in cash and income assets makes them less volatile and therefore more resilient to market conditions abroad.
In the last year, conservative funds in KiwiSaver have averaged 5% returns adjusting for fees. That compares to balanced funds which have averaged 2.8% in the past year and 5.2% per annum over four.
4) Roaming around
Some serious bill shock awaits globe trotting travellers who have packed their mobile and used them without changing their settings. This first person account published in yahoofinance.com is a good reminder about why you should leave it at home or at the very least check the rates.
Haven't a clue about rates?
Look before you surf; Vodaphone roaming charges, Telecom pricing.
5) Tax back
Over the past few years, there's been a booming business for tax agents offering to find returns for the tax averse in exchange for a cut.
Following a string of complaints, Stuff business reports that the Commerce Commission has warned personal tax summary intermediaries (another name for the tax agents) that they could be in violation of the Fair Trading Act for failing to properly disclose how much their service costs.
The average refund is around $500 and most tax agents either take a 12-20% commission or charge on a sliding scale basis.
While you can do the work yourself for free, tax agents argue that the advantage of using them as an intermediary is that if they detect that money is owing they won't trigger a demand for it from the Inland Revenue. Officials with Inland Revenue however argue that tax agents have a duty to report any arrears to that would be customer who is then bound to pay.
To read other Take Fives by Amanda Morrall click here. You can also follow Amanda on Twitter@amandamorrall