Finance and the Good Society; Fund master manipulators behind the FB yoyo; World Bank's Zoellick on the future; Why $1million is nothing; How to be happier at work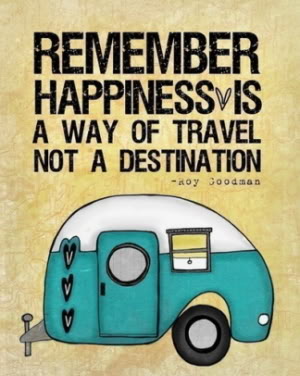 By Amanda Morrall
1) The State of Finance
Something is rotten in the state of finance to be sure but is throwing the baby out with the bathwater the answer?
Robert J. Shiller, author of Finance and the Good Society, in this piece published by the Globalist, says while the system is broke it's not beyond repair.
Financial capitalism, he argues, will fulfil its mission and purpose in society when it has arrived at a point where it gives people the ability to participate in the financial system as equals.
Clearly, we still have a long way to go but as Shiller correctly points out having full access to the information and resources will help. Here's an excerpt:
To get to that ultimate goal will mean designing new financial inventions that take account of the most up-to-date financial theory, as well as the research revolution in behavioural economics and behavioural finance that has explored the real human limitations that inhibit rational and humane decision making.

Creating and implementing such inventions will be the best tactic to deal with economic inequality. And, amazingly, this is true in advanced nations just as much as developing ones.
2)  Q&A with Zoellick
World Bank president Robert Zoellick, winds up a five-year term in his post next month.
In this Q&A with Wall Street Journal's Sudeep Reddy, Zoellick shares his thoughts on the euro-zone crisis, how it'll impact emerging and developed markets elsewhere, U.S. debt and the challenges facing his successors.
3) Shorting FB
Amazing the power of one individual to move the markets.  The following item, followed by CNN.com, looks at the US$96 billion impact two hedge fund managers had on Facebook's shares.
4) $1 million bucks
A million dollars sounds a fortune however it won't go far for those who enjoy the finer things in life.
Forbes Money takes a closer look at how far a million will stretch and what it takes to get there. Some good reminders on the importance of goals, living within your means and the ability of average folks to join the millionaires club.
Retiring with a net worth of one million dollars in investable assets might allow you to withdraw $50,000 a year for 20 years — using the simplest calculation — but an annual income of $50,000 in while living in the United States would probably not provide the lavish lifestyle historically associated with the idea of the millionaire. If you want to live the life of the upper class, you'll need a net worth well north of one million dollars to generate annual income in six or seven digits.

Yet the concept of the millionaire still carries some mystique. The success of the book The Millionaire Next Door by Thomas J. Stanley and William D. Danko is evidence of this. The 2010 edition of book is ranked 29th in personal finance by Amazon.com. The book's subtitle is, "The Surprising Secrets of America's Wealthy," but the authors didn't seek out the wealthy for their advice and tips for this book, they interviewed mere millionaires. The premise is that today's millionaires achieve their status by living below their means, spending less than they earn, and making financial choices that weigh future possibilities against today's media-driven desires.

The authors show that the neighbour with an old car still running well is more likely to be financially secure than the neighbour whose fancy car requires unaffordable lease payments. People become millionaires by owning small businesses rather than working for a large corporation in middle management.
5)  Happy at work
Don't worry, be happy just doesn't fly with some folk. Fair enough, if you're genuinely unhappy, it's pretty hard to convince yourself otherwise through a mantra. Just remember, carting around a bad attitude at work isn't going to help your career. So how do you get happy when you're miserable at work? 
This blog by the Harvard Business Review offers some practical solutions. Importantly, if you can't find your bliss at work, they suggest you find it outside. Cultivating a positive outlook and happier frame of mind has a resonating effect on all facets of one's life, they argue.
To read other Take Fives by Amanda Morrall click here. You can also follow Amanda on Twitter@amandamorrall