Amanda and interest.co.nz share their personal money saving strategies and tips. Your tips?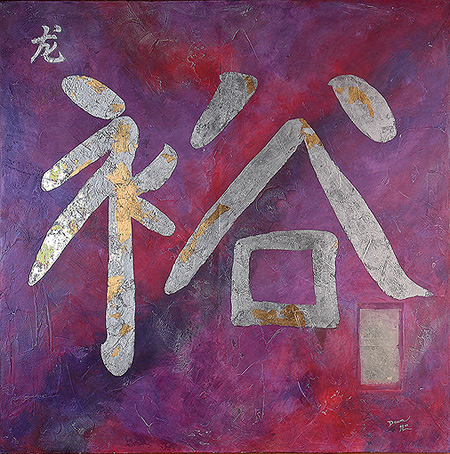 By Amanda Morrall
For my column today, I thought I'd do something a little different. I decided to poll my colleagues for their top three savings tips and personal finance wisdom seeing as we're all so focussed on money and the bottomline, each in our own unique way.
Here you go:
1) Banking and finance editor Gareth Vaughan:
"Marry well.'' Sure, it helps to marry someone wealthy but financial compatibility is what our banking guru is getting at here. Partnering with someone who is financially savvy or at the very least financially self aware and cost conscious will help to save money and build wealth faster because you're not working at cross purposes. I endorse this tip big time.
Keep your credit card limit low. "Just say no,'' to the credit card companies continual offers to bump up the credit limit. That way you won't be tempted to spend beyond your means or have a consumer blow-out that will leave you with a long legacy of debt.
"Haggle with your bank.'' Don't be fooled by the advertised rate. There is way more give than what banks let on when it comes to borrowing rates, particularly for a mortgage. Sharpen your negotiating skills, stand your ground and get the best possible rate you can by playing the banks off each other. If you're too shy, and or nervous to do this, recruit someone who isn't. 
2) Managing editor Bernard Hickey:
Make mortgage repayment and debt reduction your top priority. "The pre-tax return you'll get on it surpasses the best going saving rate by far.''
How? Don't be a mindless consumer;stay home more often; make holidays more economical by arranging house swaps instead of booking hotels; find pleasure in the small stuff and experiences you don't have to pay for.
Give up the car and bike. BH is an avid cyclist and has been riding the same bike for seven years. (His previous bike was stolen otherwise he'd still be riding that one). He reckons he saves $2,500 a year in petrol, thousands more on a gym membership and seldom get sick because his fitness levels have improved exponentially since he gave up the car. Nice one B!
3)  Parliamentary reporter Alex Tarrant (in his own words):
Don't let the hairdresser book you in for the next appointment - they seem to want to cut my hair every month. Let it grow, let it grow, let it grow, and make the next appointment yourself.
Make bigger dinners so they become lunch the next day too - means you can buy with a bit more economies of scale.
Stock up when things are on special. We've got about ten packs of muesli bars in our pantry and a lot of tomato paste.
4) Senior analyst Craig Simpson:
Always buy house brand at the supermarket.
Never pay full price, "for anything." Wait for the sale price.
Always pay the highest interest rate bearing debt first.
5) Interest rate analyst Suhaimi Mohamed
Pay yourself first. Always divert a portion of the pay cheque directly into a locked in savings account so as to avoid the temptation to spend.
Make your own lunch. In the year and a half I've been working with Suhaimi I haven't seen him once with a take-away lunch or coffee He always packs his own.
Bottom shelf it. Because the highest priced items at the grocery shop are placed at eye level, Suhaimi suggests you avert your gaze and look up or down to get the bettter deals.
6) Publisher David Chaston
Walk to work. An avid tramper, and walker, our esteemed publisher always legs it to work. 
Buy new and "drive it into the ground.'' David is an advocate of buying a new car, to take advantage of the warranties and free service, then keeping that car until it quits. 
Take the bus instead of a taxi. I couldn't get any more tips from David as he didn't want to miss the bus as he rushed out to a business meeting. Big savings there too.
7) IT specialist Amir Bashir 
Never borrow to buy. Amir has been saving to buy a new car, refuses to put it on plastic.
Go out, "less." Amir, as our resident Gen Y, admits that socialising and going out are a financial liability but hard to avoid at a certain age. A compromise to not going out is cutting back.
Leave the plastic at home to avoid the temptation of drinking and debting - when you run out of cash.
8) Personal finance editor Amanda Morrall
Invest in your well-being. I think this is probably my No.1. When you're happy, healthy and feeling good about yourself and life, you're way less likely to spend because you don't feel the compulsion to do so. Plus staying healthy in old age will become hugely important in the future if you want to avoid excruciating health care costs as the public purse shrinks. 
Take stock of what you have and look after it. I'm a selective shopper. I don't like cheap stuff that will break down so I save up for the things I know I'll enjoy or get value from long-term. I also have a 24-hour policy and never buy on impulse. I regularly try to take stock of what I do have, so I don't dwell on what I don't have. Gratitude will serve you well in personal finance and in life in general.
In addition to saving money, make money. Find a way to earn money on the side by cultivating a passion, skill or interest and monetising it. Find your flow.
Miscellaneous tips we came up with:
Growing your own vegetables or else shopping at the green grocer or independents. 
Use the library.
Use your local mechanic instead of going to the dealer. 
Make a shopping list and stick to it. Don't shop when you're hungry. Try to make a meal plan for the week.
Barter and exchange services with friends and family.  
Home heating. Cost it out, gas could be cheaper than electric. A well insutated home will help reduce the power bill. Check out the EECA website to see if you're eligible for a discount.
To read other Take Fives by Amanda Morrall click here. You can also follow Amanda on Twitter@amandamorrall