How to escape the rat race (a three part story); Bank fees; Quitting time?; Mr. Money Moustache's $4k FU; Personal finance whiz kids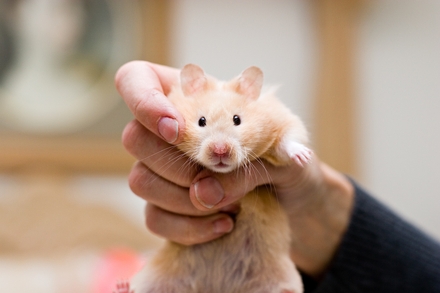 By Amanda Morrall
1) Rat race
I hate rats. If I see one I'll scream. I most definitely would not buy one as a pet although my son (who has one in his classroom) assures me they make lovely pets. The closest I came to owning a rodent was when I was six. I had a hamster called Hammy, named after a popular children's programme that followed the tracks of a real little hamster, who spent much of his time running on a hamster wheel or else stuffing his cheeks with nuts and hiding them in empty toilet paper rolls. Sadly, Hammy met his demise when my younger brother gave our furry little friend a bath. I believed he died of pneumonia or else took in a bit too much water when his makeshift boat capsized in the sink.
I have a cat and a dog now but Hammy drifts into my thoughts quite often. I think because I feel like I'm living his life. Running on a little wheel and seemingly going no where. I think a lot of people feel that way particularly those in full time employment living in big cities where most of their time is eaten up sitting in traffic, and in front of a computer terminal.
I was interested to come across this series of articles on one man's mission to escape the rat race. I especially enjoyed the diagrams that go with the story. Here's the second instalment. I'm looking forward to his final chapter on the passive income flow he generates to break away from the maze. Hope he's not another property spruiker.
2) Bank fees
A rare piece of good news for bank customers: ASB, in response to customer and staff feedback, decided to drop some its fees including the $2 charge for amending or adding information to bill payment. Call me cynical but I'm guessing they've played a shell game, shifting the fees somewhere less obvious so as not to annoy customers. But hey, you never know. Maybe, just maybe, customers are catching a break. God knows the banks here can afford it.
In case you're interested to know what fees your bank charges relative to the competition, here's the link to our savings section which details all the different fees on various types of accounts. Check it out.
3) Quitting time?
Drafting that farewell note to the boss? Take the quiz to see how close to the brink you are of kissing the day job goodbye.
4) FU money
One of my favourite blogger's, Mr. Money Moustache explains in his trademark irreverent way, why he gave up US$4K in monthly income to defend freedom of speech, or rather his potty mouth, on his hugely popular blog. This guy is my hero. I'll be interested to see if the credit card companies come crawling back. What a liberty feeling not caring either way.
5) Son, balance the books will you?
In an attempt to combat the hamster feeling, I decided recently to offload some of the chores onto my sons. Cleaning the car, putting away dishes, vacuuming. It's actually a big help and I don't feel guilty about exploiting them for child labour. It hadn't dawned on me to get them to take over managing the family household finances but perhaps it's a new challenge I should consider. Check out this blog via getrichslowly.org , a first person account about the astonishing personal finance abilities of an 11-year-boy tasked with handling the family purse strings. Extreme parenting or unparenting in my humble opinion but goes to show what some whiz kids are capable of. I do wonder how much his therapy bill will be later life but sounds like money won't be a worry for this lad.
To read other Take Fives by Amanda Morrall click here. You can also follow Amanda on Twitter @amandamorrall