A guide to living like the 1%; Blogging for income; Richard Ford on optimism; Capping your cc limit; Portfolio construction (take the quiz)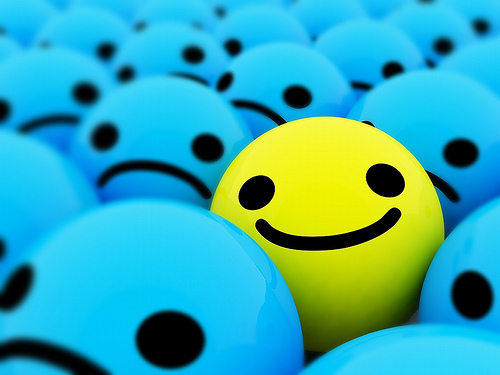 By Amanda Morrall
1) Writing for money
Last week I posted a link to Mr. Money Moustache's blog explaining his decision to kiss US$4k a month in advertising revenue goodbye in the name of freedom of speech. Specifically, he refused to remove the words "Badassity" from his Early Retirement banner on the top of his hugely popular personal finance blog. The US$4k a month was earned through one advertiser; a credit card company.
Having reached his financial goals, MMM was able to justify the loss. I expect other bloggers are taking heart from his disclosure that you can make that much money blogging. I know I did.
Here's financiallypoor.com with five ways to write your way to an online income.
2) Writing is an act of optimism
If you are not writing for money, or fail to achieve that goal, then perhaps you'll be comforted by this interview with Pulitzer Prize winning author Richard Ford (one of my absolute favourite writers) talking to the Economist about his latest book "Canada" and why he sees writing as an act of optimism. Actually, his books can be depressing but they are so exquisitely written that they are both inspirational and spirit building as a form of escapism.
3) Keeping the lid on your CC limit
Effective next month, credit card issuers in Australia will be banned from bombarding customers with unsolicited offers to extend credit card limits. (Annette Sampson, writing for the Age, explains the details here). It's about time. To the best of my recollection I never requested an extension to my limit (on a Canadian held card) which went from $500 upon university graduation to more than $15,000 today. Whenever they get me on the phone they're always trying to push more money my way or sell me insurance that I don't need or want. Incredibly annoying.
The policy change in Australia is indicative of long overdue reforms facing the sector.
The ban on solicitation won't apply to existing credit card policies but there are other provisions coming into place to protect card holders. Here's a summation.
 If you apply for a new credit card from next week, additional protections will apply. The lender will be required to give you a fact sheet in a standard format about the card's costs and benefits, which will make it easier to compare the deals on offer. When you apply, you'll be asked to nominate a credit limit rather than having one set by the lender - giving you more control over your borrowing limits. Over-limit fees will be banned on new cards unless you have specifically agreed to them, and lenders will be required to notify you when you reach your limit so you can decide whether to stop using the card or make a payment to reduce your balance. Lenders will also be required to direct your payments to the portion of your debt with the highest interest first, ensuring faster repayment of the total. So if, for example, your balance includes a low-interest transfer balance, normal purchases and a cash advance, all of which generally attract different interest rates, any repayments you make will automatically be applied to reducing the more expensive cash advance rather than your low-interest balance.
4) Portfolio construction quiz
Asset allocation is determined on the basis of few variables the main ones being age, appetite for risk and time horizon for investing. Curious to know what your personalised portfolio would look like? Take this quiz by CNN Money. It's geared to American audiences but will give you a general idea of how the pie should be sliced to suit your preferences.
5) Living like the 1% on the cheap
And for a dose of humour, here's a satirical guide via good.is.com to living like the 1% on a 99% budget. Pretty funny.
Happy weekend all.
To read other Take Fives by Amanda Morrall click here. You can also follow Amanda on Twitter @amandamorrall