Too poor to drink posh wine; Lost super dollars in Australia; The busy trap; Password reset; Pass the corn futures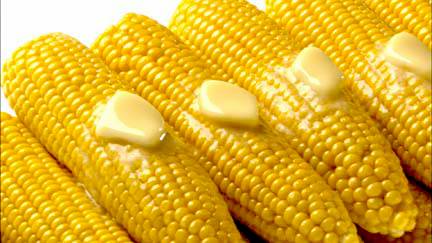 By Amanda Morrall
1) Too poor to drink posh wine
I'll let you in on a little secret. A lot of yogis love wine. Yes, I suppose some might regard this nectar of the Gods as a pollutant to those who worship good health and treat their bodies like temples. Most dedicated yogis I know (mainly teachers I suppose) are fairly balanced individuals so from my yoga mat I don't see the problem.  
Now having to pair your food with a US$168,000 bottle of wine?  there's a problem. I guess you'd call it a "White Person's Problem."
2) A$174 billion in lost money
While you're digesting the above, did you know the amount of unclaimed superannuation money domiciled in Australia has now reached A$174 billion.
In an attempt to reconnect savers (many of them Kiwis) with their money, Westpac Australia and The Telegraph newspaper (along with its sister papers across the country) have teamed up to simplify the process. According to this piece in the Daily Telegraph, explaining their efforts, the average amount in unclaimed super is A$4,800. Are you on the list?
3) "Sorry I'm too busy"
Having gone from a busy household that included two active little boys, two antagonistic dogs (one a puppy the other a bolshie old dog) and a caterwauling feline desperate to be heard about the din of the barking, karate chops and clanging of pots, down to only myself, my cat and now subdued canine companion, I have found the silence deafening.
I'm still busy, just not insanely so, which has become the new normal for Western folks. Lately, I have been pondering whether I've become addicted to over filling my days. 
The following opinion piece from author Tim Kreider on the 'busy trap' (published in the New York Times) resonated strongly. A great commentary piece on our manic modern lives. Thank you Chris for sending it my way. 
4) Password reset
Last week I interviewed Kirk Hope, CEO of New Zealand Banker's Association about the updated Code of Banking Practice and why you should care about it. In the same week, there were several instances of banking security breaches internationally, one of them putting a freeze on banking transactions for several days.  I don't know about you but as I rarely carry cash so being shut out electronically would be a major inconvenience.
One reason why Kirk is urging bank customers to read the Code, is that it contains information and recommendations relevant to internet security and mobile phone banking. It may seem obvious to some but for others for whom password memorisation is a pain in the butt, having a password that can't easily be cracked is crucial.
Why? Because if your account gets raided and you did something so dumb as to leave your laptop open at a public cafe while you were paying bills on-line or used Fido as your password, it's quite possible you'll be held responsible for your own losses, not the bank. The not so subtle message contained in the Code is this: "Don't say we didn't warn you."
As this item from Yahoo Finance explains, it's pensioners (incidentally the ones with the most money at stake) who are most at risk because of their reduced tolerance for or capacity to remember complex passwords. Surely there's an app for that?
5) The other golden commodity
Forget about gold, this week the shine was on corn futures given the atrociously bad growing season in the U.S. becuase of a heatwave where less than 50% of the crops are rated good or excellent. As Mother Nature's rage escalates, I imagine we can expect more of the same, only worse.  I always did like corn. Futures on the menu?
To read other Take Fives by Amanda Morrall click here.You can also follow Amanda on Twitter @amandamorrall