These are just a few of Suhaimi's favourite tools, charts and personal finance fun facts.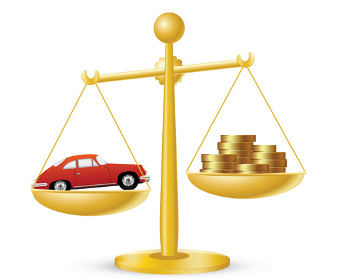 By Suhaimi Mohamed
At interest.co.nz, we search, compile and publish data that follow both the domestic and international economy giving valuable information to our readers.
The data is presented in various forms tables, charts and tools to assist readers in making a sound financial decision with regard to personal, family and business finances.
Here are a number of data-driven topics published by interest.co.nz and other sources that attracted my attention.
No shame in renting
As reported by The Herald, Shamubeel Eaqub, a young economist at the New Zealand Institute of Economic Research prefers renting instead of buying a house.
According to Eaqub, houses are currently are overpriced. He believes that renting is the best option for him to save money for his retirement rather than owning a house.
To see this comparison clearer, we have a monthly data series that tracks important financial aspects of renting and buying.
Ignoring other non-financial decisions, renting is more affordable than buying for most regions including Auckland, Wellington, Hamilton, Christchurch, Tuaranga, New Plymouth and other regions as observed during the month of June. In contrast, buying a house in Gisborne, Rotorua, Napier, Dunedin and Timaru is more affordable than renting.
The latest monthly assessment of renting or buying is published here.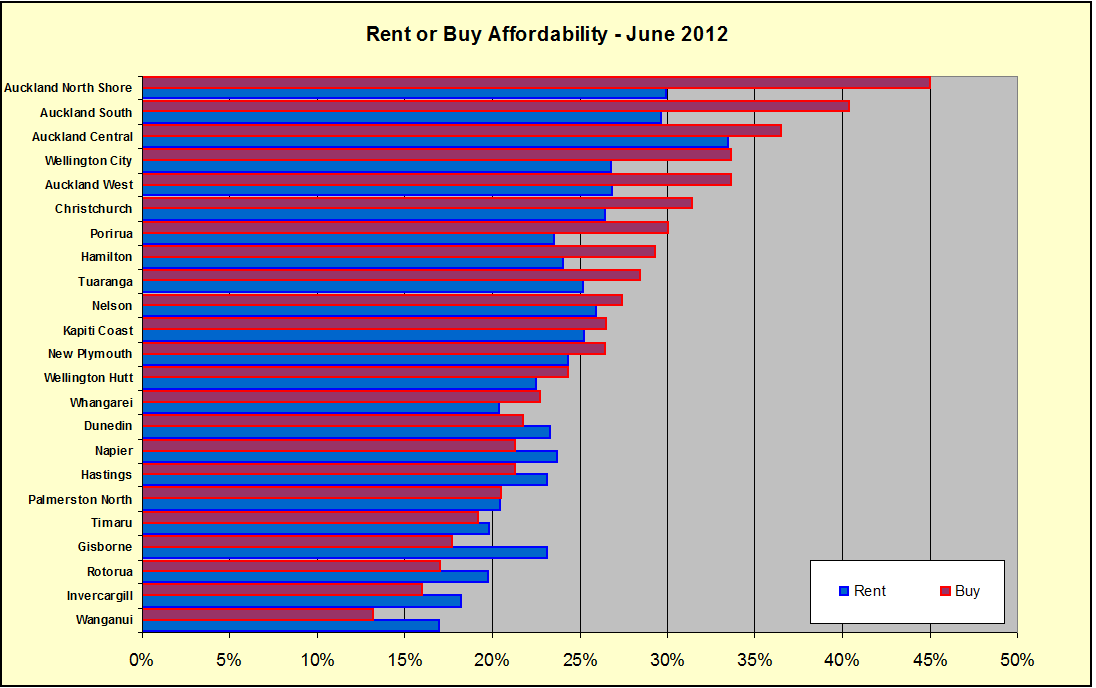 Corn-fed commodities growth
I am a regular reader of Frank Holmes of the US Global Investors articles. In his Looking Past Negativity to See Opportunity article on the July 13, 2012 he pointed out that only four commodities give positive returns based on June 30, 2012 year to date performance.
Wheat and corn are leading the table ahead of gold and copper. Other agricultural based commodities are worth to watch reflecting drought in North America.
To follow commodity trends, we have recently added large data series from the IMF that tracks monthly prices of 53 commodities in our chart section here.
A snapshot of interactive commodity yearly returns over the decade from the US Global Investors here is worth checking too.
Behind the wheel
Every month, we monitor new and used vehicles sales based on the data provided by the New Zealand Transport Agency.
The passenger and commercial vehicles chart here gives a snapshot of the total new and used vehicles sales every month.
Based on the NZTA data for the past six months, I have managed to detail the number of car sales every month according to the manufacturers. Toyota is dominating the market with a total of 3,695 new cars and 3,696 used cars are sold. It's no wonder about half of us in our small office here are Toyota drivers.
A summary of the top 10 best selling new and used cars for the past six months is as follows;
| | | | | | |
| --- | --- | --- | --- | --- | --- |
| Rank | New cars | No of cars |   | Used cars | No of cars |
| 1 | TOYOTA | 3,695 |   | TOYOTA | 3,696 |
| 2 | HOLDEN | 3,642 |   | NISSAN | 3,644 |
| 3 | HYUNDAI | 2,704 |   | MAZDA | 2,707 |
| 4 | FORD | 2,256 |   | HONDA | 2,260 |
| 5 | SUZUKI | 2,098 |   | SUBARU | 2,103 |
| 6 | MAZDA | 2,029 |   | MITSUBISHI | 2,035 |
| 7 | NISSAN | 1,748 |   | SUZUKI | 1,755 |
| 8 | MITSUBISHI | 1,211 |   | BMW | 1,219 |
| 9 | KIA | 1,136 |   | VOLKSWAGEN | 1,145 |
| 10 | VOLKSWAGEN | 1,098 |   | FORD | 1,108 |
It did attract my attention that there were 8 units of used Rover registered for the past six months. Two years back, I bought a secondhand compact Rover 216 considering the low mileage, clean interior and nice striking red colour.
The car, however, gave me a lot of problems after using it for several months. It had jerking issues when the engine was cold, a few times the engine shut-off without any warning signs and there were other occasions when the car didn't move after I shifted the gear to drive. Not only that it was hard to find spare parts, they were obviously expensive. Finally, I sold it and replaced it with a Toyota.
Using Tableau, I was able to build an interactive chart to illustrate the sales of new and used cars. Select a preferred manufacturer to see and compare how many cars are being sold in New Zealand for the past six months.
Reliability index here has useful resources to assess car reliability and manufacturer ratings. They are worth checking if you're in the market for a new or used car.
Youth Statistics
I was looking for some numbers about youth in New Zealand a few weeks ago. Mr Google pointed me to Youth Statistics, detailed statistical information published by the Ministry Of Youth Development. The site is interesting and informative providing numerous statistics, benchmarks and studies of young people in New Zealand. The data is divided into several classifications and simple navigation makes them attractive and easy to follow.
Aussie, Aussie, Aussie
Despite the rivalry, New Zealand has a lot of common interests with Australia. At interest.co.nz, we are tracking closely borrowings, savings products and trends in Australia via our sister site here.
We also follow net long term migration to/from Australia here and illustrate net family earning comparing a New Zealand income and a higher income in Australia using NZIER calculator published on our site here. In addition, our currencies section here is filled with relevant data, charts and tools to monitor Australian Dollar and other currencies.
Traffic, what traffic?
Relativity is everything and when it comes to traffic and commuting times, New Zealanders should count themselves lucky. Based on the data published by OECD, an average man in New Zealand will only take 18 minutes to go to work and to return home. It's even shorter for Kiwi women, who spent an average of 11 minutes in traffic.
Are the ladies speedier?
I suspect it has to do with women working closer to where they live. By contrast, a man in Korea and Japan will spent close to two hours on their journey to go and from work. New Zealand may get slagged for being a low wage economy but one of the many upsides of being a small, remote nation, is that we enjoy more quality time with friends and family. It's something I for one, am thankful for.