'Boffo weddings'; 4 myths about starting a small business; get rich without quitting your day job; Making money from free apps; Why remote workers are more engaged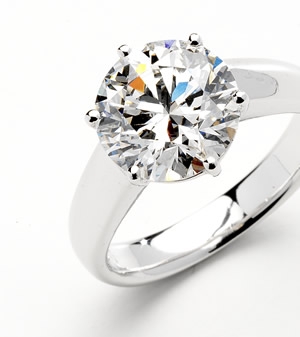 By Amanda Morrall
1) Performance art or romance?
Last night, I got sucked into two chick flicks that I watched alternately when one went to commercial and relished in the pink hearts and ribbons frivolity. Because movie nights at my household normally consist of action movies or else Kung-Foo, girls running around in bridal gowns is a real novelty. Obviously, Hollywood movies are inherently over the top but I wondered, whilst watching Bride Wars, whether these highly produced, massively expensive weddings still take place. On a trip to Sydney a while back there were five wedding dress shops within four or five blocks so I suspect they must which is a marvel really in these recessionary times.
Women usually take the blame for all the excess however there's a new breed of man that is no less complicit in perpetuating the white wedding fantasy and happily-ever-after ideal. That has been evident in the grandiose public proposals going viral on You-Tube.  Call me a Grinch but I find the whole shout-it-from-the-rooftop proposal a bit gratuitous. Those who think likewise will enjoy this piece by New York Magazine's Lisa Miller, who writes in The Cut, "The Case Against Performance Marriage Proposal." 
This is her hypothesis:
Marriage is a luxury good, increasingly embarked upon by only a few (affluent, educated) people who demonstrate their devotion to an impossible dream with boffo weddings and then, after the wedding night, struggle to reconcile the difference between their expectations and the not unhappy but not always entirely blissful reality that is domesticity.
2) 4 myths about starting small
Thinking about starting a sideline venture but don't feel you're ready? If you wait for that moment you could be waiting forever. MoneyCrush looks at 4 myths about starting your small business. 
3) Love your job
To be honest, I don't know many people who have got ahead financially while "working for the man." I'm not saying it's not possible, only that you need to be on a decent salary and be a true master of your personal finance.  KrantsCents.com begs to differ in this article about getting rich without quitting your day job. Overall,  it's pretty persuasive. I agree with his hypothesis that you need to a) love your job and b) work your way to a position of influence and power through self development. 
4) Free apps and $
The BF is set to become an appreneur. I was interested to hear about the production process along the way as I'd assumed that to make an app you needed an army of IT nerds and a small fortune. Actually, it can be done for under $1,000 and only takes a good idea,  patience and one good and willing geek. I'll be even more interested to see if and how much money BF's app generates because he's giving it away for free. I was a bit more encouraged about the give it way philosophy after reading this piece in techcrunch.com about how free apps make more money. 
5) Remote but connected
Alternative workplace arrangements are becoming increasingly common as the distributive workforce model sets in. Job-sharing, working from home, staggered hours are some examples of this. Thanks to the internet and Wi-Fi, it's possible to do a lot of jobs, including mine, from wherever. Still, many employers have this nagging concern when they can't see a jacket hanging over the back of a chair that their absent worker is eating bon-bons on the couch whilst watching daytime telly.
The following blog, from the Harvard Business Review, may come as an assurance to employers with this mind set. It argues that remote workers are actually more engaged than their office-chained counterparts because they make more of an effort to stay connected and stay on task so they can complete the job at hand. 
To read other Take Fives by Amanda Morrall click here. You can also follow Amanda on Twitter @amandamorrall