Save yourself; Funds and Games; Girl Scouts; Smart goals; Interest rates on the rise?; Amanda's shameless yoga aid plug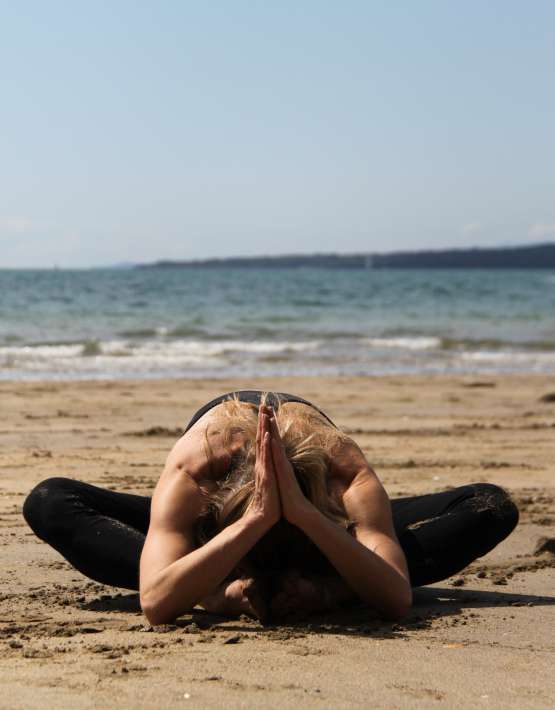 By Amanda Morrall
If you hadn't heard, it's officially Money Week in New Zealand. My regular readers will know, every week is money week, but to show my support for this initiative launched by the Retirement Commission, interest.co.nz will hosting another live web-interactive on Friday at 3 p.m. My guest this time is Martin Lewington of Mercer New Zealand. Please book mark it in your diary and join us for a candid talk about money and what you need to do get yourself ready for retirement.  
1) Save yourself 
Asset allocation (what you are invested in and how much) has a major impact on your long-term savings.  Understanding the associated investment risk is hugely important because in the event of a market shock, your hard earned savings can suffer a not insignificant set-back. Even with the best guidance and understanding, there are no guarantees. So what's a saver to do?
Index tracker Vanguard Investments, in its latest newsletter, explores some interesting research about shock proofing your retirement portfolio.  Your best protection against volatility? Saving more and saving earlier. It's the one thing you do have control over.
2) Funds and games
A conversation between Amanda and son No.1
No.1: "Mom, can I please use your iPad?"
Amanda: "No, I need it for work."
Five minutes later...No.1 "Mom, can I please your your iPad?"
Amanda: "No, I'm working, STILL."
15 minutes later...
No.1"Now, please, please?"
Amanda: "Fine take it, find an educational game."
Suspicious noises...
Amanda: "Are you on You-Tube?"
No.1: "Ummm, no."
Amanda abandons laptop to check. 
Amanda: "Since when did Jet Pack Joy Ride become an educational game?"
No. 1: "But there's no educational games to play."
Here's Forbes Money on our best hope for training kids in personal finance. It's all Funds and Games these days.
3) Badge of personal finance honour
How about a little old fashion learning in personal finance? The Girls Scouts are onto it. Go Girls. I'll take a bite of them cookies.
4) SMART goals
Every so often I pull up my goals doc. A few of the biggies have eluded me, but it's a work in progress.
For Money Week, here's a primer on SMART goals: smart, measurable, attainable, relevant, and time bound.
5) Tidal waves
Are interest rates on the rise this year? I don't think so, but it bears thinking about as it'll have no small impact on borrowers and savers alike. 
Here's Forbes Money Builder with four signs that interest rates might rise and three strategies on how to prepare for rises.
6) My shameless plug for charity
This year, I am taking part in the Yoga Aid World Challenge the goal of which is to raise US$1 million worldwide for charity. 
I've donated myself but will be offering a family yoga class this Sunday at 1:10-2:10 pm at the Yoga Sanctuary in Mairangi Bay.   If you can't make the class but would like to donate anyway, you can do so here on-line. The money raised will go to Barnados, a well regarded charity that helps children in need.
Namaste 
To read other Take Fives by Amanda Morrall click here. You can also follow Amanda on Twitter @amandamorrall