The tyranny of compounding costs; After tax returns; The trailer park test of true love; A Moustachian money makeover; As good as it gets?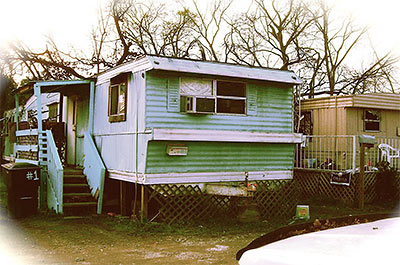 By Amanda Morrall
1) Compounding costs
I'm contemplating another break-up. This time with my KiwiSaver provider who shall remain nameless.  It's not that I'm unhappy with the performance, it's the fees. They're off the chart. I'm not convinced they're justified.
Jack Bogle, the 83-year-old founder of the low-cost index tracker Vanguard, calls it the "tyranny of the compounding costs."
Bogle, quoted in this excellent piece from the Economist, says as well as being schooled in the magic of compounding interest, investors needs to be taught about the long-term costs of fee gouging fund managers whose business has grown exponentially in the past few decades. While it stands to reason that fees should go down with volume, it just ain't happening, says Bogle.
The article notes that "between 1997 and 2011, the average equity mutual fund returned 173.1%; the average investor (weighted by dollars invested) earned just 110.3%."
And further:
"The assets of the mutual-fund industry have risen from $5 billion in 1960 to $6 trillion at the start of this year, but the annual expense ratio of the average equity fund has risen from 0.5% to 0.99%. If economies of scale have been achieved, they have not been passed on to the individual investor.
Do you know what your expense ratio is in KiwiSaver? If not, you can look it up here.
2) The tax tyrant
Of course, the other tyrant you need to worry about with investments is tax. Morningstar NZ has just completed a first of a kind after tax return survey for KiwiSaver which helps to give investors an idea of how much of their return gets eaten away by the taxman. Not all funds are taxed equally because different asset classes are subject to differ rates. That and investors are taxed at their marginal tax rate. 
3) Trailer park test
One of my guilty pleasures is watching the Trailer Park Boys. It's low brow humour at its best and I love it for some warped reason. Probably because I do not live in one. 
Money writer Don McNay, in this Huffington Post article, cleverly devised a trailer park test for the purposes of personal finance. He got the idea from his daughter, who whilst screening rich suitors, would ask herself if she could imagine living with the bloke (in a trailer park) if he were dead broke.  A test for true love? Maybe.
McNay, who advises clients who have come into sudden money, suggests using a reverse trailer park test with respect to the individuals who suddenly cram your life when the money comes. Could you imagine these well meaning sycophants if you were living in a trailer park? If not, give them a pass. 
4) Money make-over: the Moustachian way
MMM in his latest blog gives some DINKs serious stick over their ridiculous petrol bill as well as some sound advice on how to restructure their finances to get rid of nagging student debt whilst meeting some long-term goals. A good laugh and informative, as usual. 
5) As good as it gets?
David Potts, writing the Age Money section, summarises the state of the global economy and says investors should lower their expectations, for a long, long time. Sigh. 
To read other Take Fives by Amanda Morrall click here. You can also follow Amanda on Twitter @amandamorrall