Top 10 End of the World products; Beating the index; 3 tips to invest better; Fish fingers and financial pies; Betting on India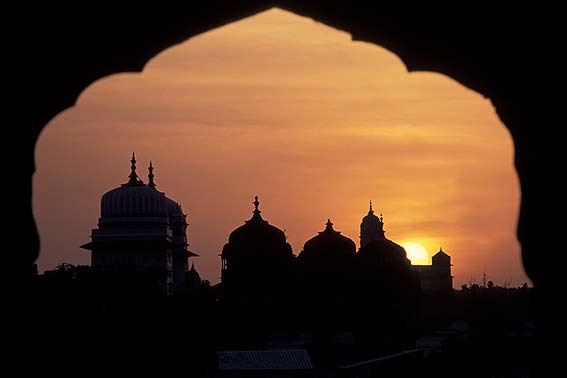 By Amanda Morrall
1) Saving for the apocalypse
All good things must come to an end and so too shall the human race, one day. I for one don't expect this event to happen in my lifetime but there's no shortage of Mad Maxs and Chicken Littles out there warning about the imminent apocalypse. Just for kicks, here's a list of the top 10 products and services to prepare for it. They include affordable bunkers for the middle class, zombie strength weapons and a Doomsday dating service. God Bless America. This link's for you Bernard.
2) The case for index trackers
It's an age old debate and one that makes the rounds in our office quite often: whether it is better to be with an active fund manager than a passive one. On the balance, research suggests you'll be better off going passive, with a manager who tracks the index. That's because there are not many fund managers that can beat the index. Vanguard Investments in its latest newsletter reinforces the point with some gut kicking statistics.  Here's one of them: "Over the 12 months to the end of June this year, 72% of active managers were outperformed by the index.''
But wait, it gets worse:
"Over three and five years, the percentage of funds beaten by the index were 72 per cent and 81% respectively.''
Does that mean you should rule out active fund managers altogether? Of course not. It just means the good ones are few and far between and increasingly hard to find.
Vanguard said the polarising issue also overlooks the "question of what is the right balance between the core asset allocation to index style of investing to capture the market return, and to active satellites where investors or their advisers have higher levels of confidence they can get higher returns."
3) Three tips from Peter Lynch
The Motley Fool, in anticipation of "Worldwide invest better day" Sept.25, talks to Peter Lynch from Fidelity Investment's Magellan Fund about his top three tips for minimising risk and capturing returns.
Why should you care what he has to say? Because according to the Fool, an "ordinary investor who put $1,000 in the fund on the day Lynch took over would have had roughly $28,000 by the time Lynch stepped down 13 years later."
4) Fish fingers and many financial pies
British TV chef Phil Vickery, the subject of the Telegraph's latest fame and fortune profile, shares his recipe for frugality, happiness and resilience. How's this for a kick in the pants? Vickery was made redundant on the eve of his marriage, and was saddled in unemployment with big fat mortgage with a painful 15% interest rate. He endured 10 years of negative equity on the house and the marriage, wracked with financial strife, ended in divorce. His story does have a happy ending as well as a link to some healthy and economical recipes for time pressed parents.
5) Betting on India
India appeals for a number of reasons to me. Bloomberg.com in this video explains why betting on India, as an investor, could be a long-term good idea.
To read other Take Fives by Amanda Morrall click here. You can also follow Amanda on Twitter @amandamorrall