The myth of self-created millionaires; Why skills trump passion; No more free lunch on Facebook; Come on feel the tax pain;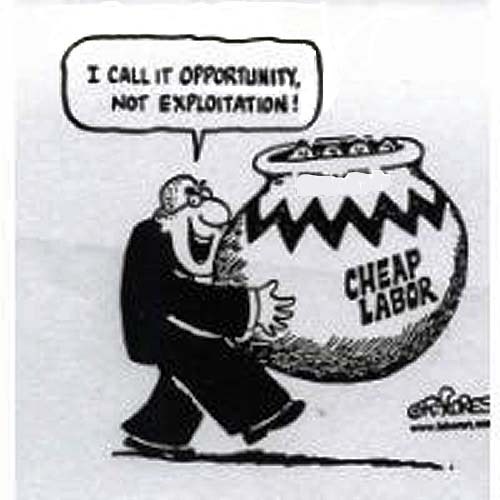 By Amanda Morrall
1) "Romnesia"
Must be pick on Mitt week. I won't apologise. Not at least until the multi-millionaire presidential candidate is  paying at something akin to a fair tax rate. George Monbiot, writing for the Guardian, debunks of the myth of the self-made millionaire many of whom bank their wealth on the back of harder working folk or a life of privilege conveniently forgotten when they write their memoires. Monbiot describes it as a case of "Romnesia" and suggests Australian mining magnate Gina Rinehart suffers from a similarly acute case. A caustic opinion piece but some valid points raised.  You'll remember Ms. Rinehart was lampooned recently for proposing $2 an hour minimum wage in cheap labour markets and for her remarks about disgruntled middle-class Aussies wasting their time and efforts smoking, boozing, betting and watching bad television.  Here's an excerpt.
The crudest exponent of Romnesia is the Australian mining magnate Gina Rinehart. "There is no monopoly on becoming a millionaire," she insists. "If you're jealous of those with more money, don't just sit there and complain; do something to make more money yourselves – spend less time drinking or smoking and socialising and more time working … Remember our roots, and create your own success."

Remembering her roots is what Rinehart fails to do. She forgot to add that if you want to become a millionaire – in her case a billionaire – it helps to inherit an iron ore mine and a fortune from your father and to ride a spectacular commodities boom. Had she spent her life lying in bed and throwing darts at the wall, she would still be stupendously rich.

Rich lists are stuffed with people who either inherited their money or who made it through rent-seeking activities: by means other than innovation and productive effort. They're a catalogue of speculators, property barons, dukes, IT monopolists, loan sharks, bank chiefs, oil sheikhs, mining magnates, oligarchs and chief executives paid out of all proportion to any value they generate. Looters, in short. The richest mining barons are those to whom governments sold natural resources for a song. Russian, Mexican and British oligarchs acquired underpriced public assets through privatisation, and now run a toll-booth economy. Bankers use incomprehensible instruments to fleece their clients and the taxpayer. But as rentiers capture the economy, the opposite story must be told.
2) Middle class defined
I was surprised to learn that the threshold for middle class (as measured by income) is (according to Romesia) between US$200,000-$250,000; to be more specific $200,000 for individuals $250,000 for couples. What world does Mitt live in? Oh, yeah, the 1% world.  Financial samurai offers an alternative definition of middle class.
3) Why skills trump passion
The idea that you can love what you do for a living and make a killing is a fabulous idea. But is this ideal akin to believing in Santa? The irascible Ramit Sethi thinks so and lashed out as bloggers and life coaches selling this fantasy.
What Sethi finds so objectionable about the whole passion pursuit thing is that most people don't have a foggy clue what they're passionate about. Further, he thinks it's irresponsible to sell folks on this dream when really it's just a daydream for most. I would agree that it's naive to think you can become a millionaire on the basis of passion alone. And for those whom don't know what they're passionate about, it's wasted advice.
A very constructive guest blog on Sethi's website from Cal New Newport, author of  So Good They Can't Ignore You: Why Skills Trump Passion in the Quest for Work You Love, and the blogger behind  Study Hacks: Decoding Patterns of Success puts forward an alternative theory and method for getting what you want. In brief, you start by identifying  your desired lifestyle, then hone a special skill (ala Malcolm Gladwell's 10,000 hour thesis) that will pave the way for to live your dream life.  Sensible advice.
4) No free lunch
I guess it was just a matter of time before Facebook began charging. To placate disgruntle investors who have seen their share values fall through the toilet since the over-hyped IPO, the social networking behemoth is going to start charging small business using Facebook to promote their businesses. At $5, it doesn't appear to be a bank breaker but it's a slippery slope. The Motley Fool has the details here.
5) Fame and Fortune
I can't say I was a big fan of the British band Slade but lead singer Dave Hill is the subject of this week's Fame and Fortune profile in the Telegraph. Hill admits his clothing fetish has undermined his savings record but blames his greatest losses on the tax man.
To read other Take Fives by Amanda Morrall click here. You can also follow Amanda on Twitter @amandamorrall