Hidden value in advisors; Why readers make better money managers; Four simple truths; How to do what you love; A view from the top of the mountain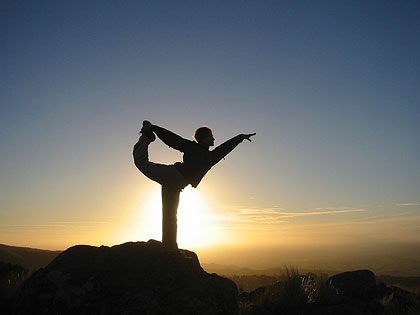 By Amanda Morrall
1) Hidden value
Financial advisors will rejoice over this report from the Financial Post in Canada. According to new research from the Centre for Interuniversity Research and Analysis on Organisations households working with financial advisors accumulate 58% more assets over a period of four to six years than those without. The longer the relationship, the greater the wealth accumulation, writes Jason Heath.
Those working with an advisor for seven to 14 years accumulate 99% more, and after 15 years with a financial advisor, an investor accumulates 173% more assets than an otherwise "non-advised" household, according to the findings.
2) Book worms are richer
It stands to reason that those who invest more time learning about how to manage their money will be better off as a result. However, Jeffrey Steele, blogging for fivecentnickle.com takes this logic one step further arguing that book worms frequenting libraries are the best money managers by far because they're really embracing the spirit of thrift by not paying for the knowledge. Not sure about that but I'm all for public libraries, the best use of our tax dollars as far as I'm concerned. Of course, don't let that hold you back from buying my book next year. Please.
3) Hard reset
Feeling a bit stuck? Press the reset button and remember these four simple truths, suggests Tiffany Raiford.
Action makes the difference (not how smart you are)
Success and happiness are not the same thing
Mistakes are not always bad
Emotional decisions are rarely good.
4) How to do what you love
If you follow this column regularly, you'll know the "do what you love" theme well. There is a conflicting school of thought on passion pursuits. Here's another philosophical piece on the subject from Paul Graham.
5)Now what?
A perplexing thing about humans is that we are seldom satisfied. It seems no matter how good we have it there's always a gap that just can't be filled. Gene Jennings, a guest blogger writing for seanogle.com, shares the journey to finding his dream job and the shifting goal posts once you reach the top of the mountain.
To read other Take Fives by Amanda Morrall click here. You can also follow Amanda on Twitter @amandamorrall