Daily deal duds; Users guide to KiwiSaver (ethical investing); Cost analysis of home renos; New trends in advisory sector; Envy thy neighbour's cheap power bill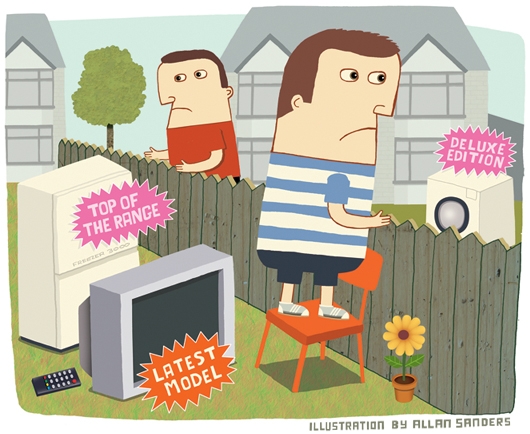 By Amanda Morrall
1) Daily deal duds
I've never bought one nor have I tried (yet) to flog my services through one, but I've always had my doubts about these daily deal dos. I therefore felt a smug sense of satisfaction after reading that the sun may be setting on these deal sites. Yahoo finance reports on how Groupon is having to retarget business types as businesses cool to the hot trend. It turns out Groupon advertisers and the like are cottoning on to the fact that the commissions paid are too high for the net value and furthermore that the bargain hunting customers they are attracting are simply not the one's they'll gain long-term loyalty from. Word of mouth is the way to go.
2) Ethical investing
The final episode in Radio National's Kiwisaver series, which aired this weekend, was on ethical investing. If you missed it and were keen to hear some thoughts on the subject from Morningstar's Chris Douglas and myself you can replay the segment from This Way Up's archived collection here. For more analysis see also interest.co.nz's section on socially responsible funds.
3) Home renos
Financial advisor and money writer Lisa Dudson, writing for Yahoo Finance, does the sums on home renos and how much it'll cost by loading the cost onto one's mortgage. Better by far to pay from savings but probably not realistic for many. Dudson recommends those borrowing to finance the fix-up by taking out a separate  mortgage with as short a time frame as possible.
4) The future of financial advice
With commissions being expunged from the financial services sector in the U.S., Australia and the U.K., financial advisors in these markets are having to move to a fee for service model. The change, designed to prevent advisors from pushing you into products the sale of which they'll benefit from, is expected to spell the demise of many financial advisors' businesses because all but the wealthiest of clients will want to or be able to pay for advice. In the U.K. this gap has led to a market for cheap, on-line advice. But as the Telegraph's Emma Simon reports consumers going this route will have to be extra cautious. Bottomline:  "you get what you pay for.''
5)Envy thy neighbour
It's considered bad form or maybe just bad faith to envy thy neighbour but perhaps there is one way in which Keeping Up with the Jones' might be beneficial. Across the pond, where regulators are experimenting with incentives to get householders to curb their power consumption, a new facility allows you to compare your power use with that of your neighbours. The Australian, reporting on some of the trends in New South Wales, says this spying feature is having a greater impact on getting people to power down than scaring them with eco nightmare factoids. Hopefully the Electricity Authority here in NZ is taking note.
To read other Take Fives by Amanda Morrall click here. You can also follow Amanda on Twitter @amandamorrall or at www.amandamorrall.com