Banker's Association cautions shoppers about letting their guard down at Christmas when it comes to internet banking, mobile security and sales made on the plastic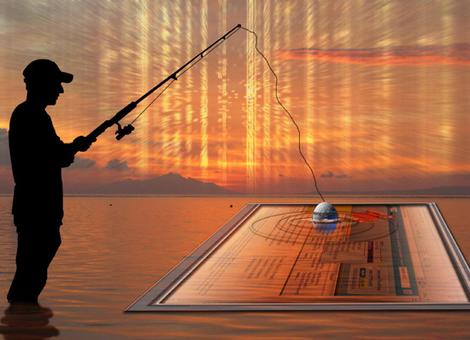 Christmas can be stressful enough, don't make it any worse for yourself by getting scammed by high-tech fraudsters on the make for easy prey this season.
The New Zealand Banker's Association offers the following tips to make it a Merry Christmas.
Card safety:
Guard your card. Treat it like cash. Don't leave it lying around. Make sure you know where your card is at all times.
Protect your PIN. Never tell anyone your PINs or passwords – not even the police, bank staff, friends or family.
Cover up. When entering your PIN number at ATMs and EFTPOS terminals, shield the PIN pad with your other hand. Criminals may 'skim' your card details by attaching a device to the card reader, and then 'shoulder surf' or use hidden cameras to record your PIN.
Check your statements. Advise your bank immediately of any unauthorised transactions.
When shopping and banking online:
Logon to internet banking by typing in your bank's full web address. Do not use links that appear to take you to your bank's website.
Check you have a secure connection, which is shown by a padlock symbol somewhere on the page, and that the website address starts with 'https://'. The 's' stands for 'secure'.
Avoid public computers and public Wi-Fi for internet banking, e.g. internet cafes, libraries or hotels.
Protect your identity information and only provide it to trusted people and organisations. This includes your date of birth, address, driver's licence number and passport details.
Shop with trusted retailers. Before you provide personal information make sure they will protect that information.
 Keep your anti-virus and firewall software up to date.
If you suspect you've been taken in by a scam, contact your bank immediately.
If you use your mobile phone for banking:
Only download apps from trusted sources
Keep device operating systems up to date, and update apps when prompted
Use your phone's password lock feature.
Shield your passwords from people around you
Change your passwords periodically, and make sure they are not easily guessable.
If available, use anti-virus software
 Contact your bank immediately if you lose your phone.
Association chief executive Kirk Hope said bank securities systems scan for unusual spending patterns in order to detect fraud but said anyone travelling overseas might want to notify their bank to avoid any confusion.
"That way, transactions you make in another country won't surprise your bank. It's also important that your bank has up-to-date contact details in case they need to get hold of you," said Hope.