Playing the game that no one taught you the rules of; Secrets of self-made millionaires; Suze Orman on holiday spending; Saving not spending; Be an angel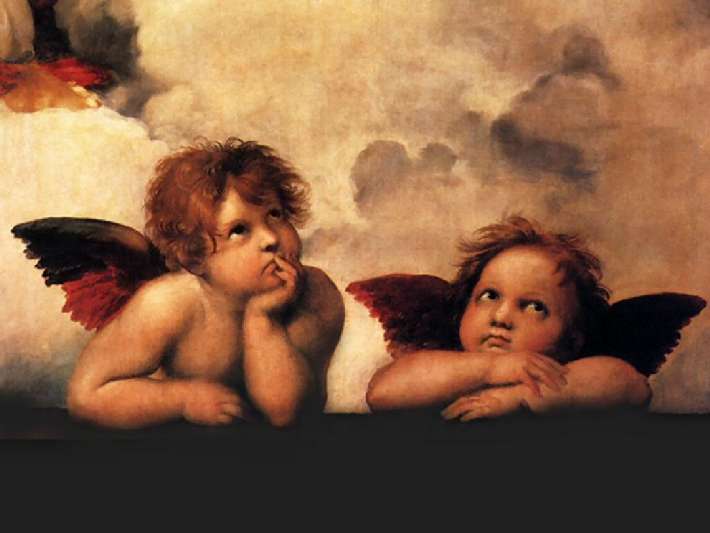 By Amanda Morrall
1) Playing the game
Modest he is not but Ramit Sethi is right on the money when he states that macro-economics has less impact on your personal finances than steps you take toward self-improvement.
For those of you looking to lift your game in 2013, I would recommend bookmarking his blog for some bold, blunt and hard hitting advice about hitting your targets and achieving your goals. No amount of willing will change your circumstances if you aren't  doing something about it.
Ramit has pulled his favourite blogs of the year, which I didn't have time to read, except for this one, which is goodie particularly for the young and the restless.
2) Self-made millionaires
Just in case your ambition for 2013 is to become a millionaire; here's an interview with Steve Siebold, author of "How Rich People Think," with U.S. News about how self-made millionaires he interviewed for his new book, did it.
3) Suze Orman's rules for holiday spending
For those of you are are buying, not boycotting, for Christmas, U.S. personal finance guru Suze Orman, in this Huffington Post, piece offers 8 tips to keep your holiday spending under control. Here's some other suggestions from yours truly. And Sorted.org.nz's on-line editor Tom Hartmann with his thoughts here.
4) Saving not spending
Here's a blogger after my own thrify heart. Logan Sachon, in this guest post on Marketplace Commentary, explains their reason for permanently boycotting presents for kids. Rather than shell out on more plastic toys that get tossed aside after a few months, Sachon is opening a savings account into which deposits will be made in lieu of. Great idea.
5) Food prices
Hate to foist this depressing article on you at such a festive time but maybe it's a good reminder to put a parcel in the food bank box this year. The Globe and Mail reports on the World Bank's warning about food prices hitting dangerously high levels and pushing 44 million into poverty this year. Auckland City Mission expects to deliver 2000 emergency food parcels this month as well as distributing 20,000 Christmas presents to those kids who might not otherwise get any. Here's more on how to become an angel this X-mas. And more here on why it's a good thing.
To read other Take Fives by Amanda Morrall click here. You can also follow Amanda on Twitter @amandamorrall or at www.amandamorrall.com