Amanda asks why more people aren't goal setting for 2013 reveals her own plan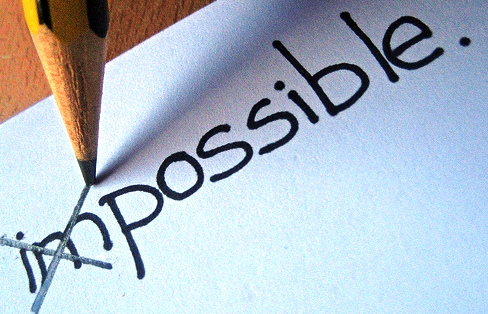 By Amanda Morrall
Okay people, I know you're a cynical, disillusioned bunch (well our regular commentators anyway) but I have to ask: "What's the story for 2013?"
The reason I ask is that so far the majority of the readers who have taken part in the latest poll I put up, have more or less poo-pooed the very idea of setting some financial goals for 2013. When I last checked 87 or 60% of voters ticked the box that said New Year's Resolutions were for fools. What's even more curious is that the poll, which is trending at the top of our most read list with almost 900 viewers, has had relatively low participation rates. The answer I expected to be the most popular is trending dead last; that was the resolve to review one's finance's more regularly, lift your game and prepare retirement ready.
Based on the facts at hand I have to assume one of the following: a) people are clicking this link because they are expecting to see me spill the beans about my own personal goals for 2013 b) Google robots are artificially inflating the page impressions for some odd reason or c) that the high number of viewers and low number of voters reflects some weird kind of voyeurism or curiosity about what others are planning on doing because you haven't given it a second thought yourself.
Perhaps it's just a combination of all of the above?
In any event, I'd like you now to extend your left hand in front of you, or right hand if you are left handed, and with the other hand give it a firm slap.
Yes, I know New Year's Resolutions can be false, phony starts for many but goal setting, regardless of what time of the year, is hugely important. Yes, it is good to just go with the flow sometimes but having a goal or plan, personally, professionally, financially, helps you to chart a course.
So enough with the lecture. I'm going to fill you in on some goals I set for myself last year with a progress report so you can judge for yourself whether you think having goals is lame or not.
Through my work with a mentor (don't laugh even bank CEOs do this), I came up with some key words that were meant to be stakes for personal, professional and aspirational goals.
#1 Engaged, connectivity and vibrant. 
#2 Opportunities explored: Now Let's begin.
#3 Nourished by being inspired and by inspiring others.
How did I go with those?
I had my goals written up with more notes and specific targets on my laptop and I'd revisit every so often to keep them fresh in mind.
#1: No I'm not wearing an engagement ring, but that wasn't my purpose anyhow. By engagement I meant embedding myself more actively within the community, nurturing friendships and relationships and getting more involved.  On pretty much every level, I feel that I have achieved that goal; connecting with readers, getting to know my neighbours, making friends with my children's mates parents, and getting to know my extensive network of contacts a bit better. In reviewing my notes just now I can see that I had volunteering on my list. I didn't do so well in that department but I'll blame it on the book project.
#2: For as long as I can remember, and I have a memory like an elephant, being a journalist has never been enough for me. Owing to the nature of the business, (never ending deadlines, trying to prise information from people, battling obstructive communications people, waiting for people to return phone calls which invariably come at 5 pm. when you're trying to get home for 6), I've been grumpy. One thing that has made me less grumpy, more balanced and even tempered and amplified by 10 my abilities to juggle being a mum, a full-time employee and someone who aspired to achieve the goals laid out #1 was yoga. The trouble is, working 9-5 in an office, fighting traffic both ways to get there, and having responsibilities on the home front, got in the way of being doing more of it. My reasons for striking out on my own  in the New Year, are so that I can spend more time on my personal practise as well as more time teaching. Teaching yoga never feels like work to me and seeing students shed truck loads of stress and anxiety and walk out the door looking serene, centred and happy is the highly rewarding. 
#3. It took me a bit of time to come up with those three words but in formulating them and writing them down, something magical occurred. Last year I crossed paths with the most remarkable and inspirational individuals including Sir Ray Avery, whose success story and triumphs are nothing short of miraculous given his miserable childhood and early disadvantages. Over the year I also received numerous email from appreciative readers thanking me for my work and sharing with me some of their personal financial successes, crediting my daily column as an inspiration.
I won't bore with you with the details short of saying that with the exception of a few things on my list, I pretty much accomplished all the goals that I set for myself.
The hardest part was taking the time to articulate them, having patience with my progress and reminding myself that dreams and goals are neither foolish nor lame. Without them, we are lost.