The formulation of good decisions; Financially intelligent career moves; New retirement realities; Return premiums; Managing your money thru divorce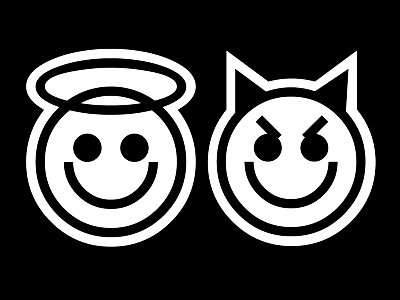 By Amanda Morrall
"Personal finance is 80% behaviour. That means living on less than you make is a matter of controlling yourself, not a matter of math." - Dave Ramsay
1) Good behaviour
Dave Ramsay is right on the money when he says that behaviour is the driving force of personal finance. Until we learn how to control consumer impulses, to fully understand the difference between needs and wants and learn how to execute mindful and well considered choices about how to manage our money we risk a vicious circle of spending that results in no net savings or else worse - debt.
The following from prairieecothrifter.com looks at what distinguishes good from bad financial decisions and offers some tips on how to transform one's behaviour so that on balance we are making more good than bad decisions.
2)  Career moves
There's an old saying about not trying to fix something that isn't broken. Careers and jobs, aren't unlike relationships, in that it's hard to know sometimes whether they are in fact broken. Over time we become so habituated in our daily patterns that we can become impervious to the uncomfortable reality that they have become nothing more than work. That may be just fine for some folks although my personal view is that it is better by far to be engaged, challenged, and inspired by your work so you don't live your life punching a clock and counting the days till holidays. Naturally all jobs have their boring bits and obviously it's unrealistic to be in love at all times with your work, however the good times most definitely ought to outweigh the bad.
For those contemplating a career transition, here's some practical advice to make sure you're well placed financially to make the leap. 
3) Retirement reality
Next week my father and his wife arrive from Canada for a visit. For my pa, who just turned 70, it's a working visit. His extensive international connections include the transportation department at the University of Auckland. After years and years of bugging him to retire, I finally gave up. I realised he loves what he does for a living too much to ever stop and will therefore continue to work until he is no longer able to do so. 
As I've written several times before in past columns, working past the traditional age of retirement is something that is being forecast for the masses worldwide. That relates to depleted Government pensions, improved longevity and reduced public resources caused by an aging population with astronomical related health care costs. For some like my father, working into their '70s will be a labour of love. For others, most like the majority, it'll be a financial necessity given the prospect of living till 100.
New York Times writer Steven Greenhouse looks at our new retirement reality in greater depth here.
4) Premiums risk
Working past the traditional age of retirement is one option to padding the retirement nestegg. Investing is another. In an upcoming series posted by Monevator, The Accumulator, discusses the potential to earn more money through return premiums.
5) Economics of divorce
The emotional bloodshed involved in a divorce isn't pretty. I know of what I speak. The financial part of breaking up is no less difficult however amid the guilt, grief, shame, anger and angst, it's critically important not to lose the plot. Some tips here from debtroundup.com on how to properly manage your finances during divorce.
And because I hate ending on a down note here's some vintage The Cure to kick off the weekend. Check it out; 18 million views. I'm off to buy some hair spray.
To read other Take Fives by Amanda Morrall click here. You can also follow Amanda on Twitter @amandamorrall or at www.amandamorrall.com