BYOB; Decreasing business costs; Why girls are better than boys when it comes to investing; Sexual orientation and salary sacrifice; Project Azzam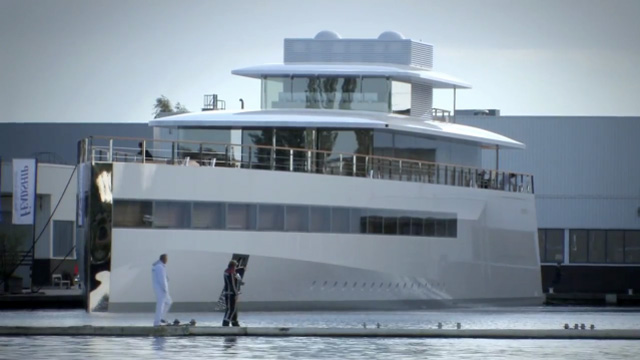 By Amanda Morrall
1) BYOB
Becoming your own business takes more than capital. It takes courage, planning, good ideas, consistency and adaptability.
If you are looking to grow your income either through a business run on the side or by going into business for yourself, getting the operation out of your head and into action is by far the hardest part. 
Here's 'I Will Teach You to Be Rich' Ramit Sethi with some signature not to modest advice on where to start and how to propel yourself. I was interested to read that Ramit doesn't let anyone with credit card debt join his courses. 
2) Decreasing business costs
If you are looking to grow your income as a business operator there are two main ways to do it; you either reduce operating costs or boost your revenue. Writing for Yahoo NZ's finance section on the web, here's Lisa Dudson with some practical tips on how to do it.
3) The female investor
John Addis, research director at Intelligent Investor Share Advisor, in this piece for The Age's Money section, explains why women have an advantage over their male counterparts when it comes to investing. It mainly comes down to risk, he says.
"Women take a longer-term, more risk-averse perspective than men, trading less often, sitting out periods of volatility and, crucially, tend to adopt more modest but realistic expectations about required returns."
Whilst risk aversion may be the female investor's best friend, it is also what holds many women back from trying their hand at investing so being too conservative has its downsides too.  Some interesting stats on male versus female investment performance in the piece as well.
For example: "A 2011 book by Dan Abrams found that women hedge fund managers generated an average annual return of 9 per cent between 2000-2009. The men managed 5.8 per cent."
Overseas the gay marriage issue has been taking up a fair bit of ink. Economist Marina Adshade wades into the issue through a side door looking at pay inequity among gay and straight men.
Research suggests gay men are prepared to sacrifice higher pay in exchange for a more tolerant workplace environment. It stands to reason why if you have to spend the majority of your waking hours working. A fatter pay pack simply wouldn't be worth the stress. 
Adshade says the research should serve as a wake up call to corporates who are missing the big picture; a happy employee is a more productive employee and busy bees make more honey for the hive.
5) Project Azzam
Most days when I travel in my car I drive by millions of dollars of money losing assets idling in the water.  Well, here's some good news for boat owner: 2013 is being billed as a year in which super yachts and other luxury boats of various description might actually hold their value.
Naturally, this is what yacht makers would tell you. As evidence, check out this video from CNN Money on the construction of the world's biggest yacht.
Project Azzam, the world's largest private yacht at 180 metres, is rumoured to belong to a Saudi Prince. Personally, I like the look of the late Steve Jobs yacht "The Venus" also featured in this video. The top bit resembles an iPhone. R.I.P. Steve. I will have to settle for the mobile. 
Like what you've read? Follow me on Twitter @amandamorrall or check out my new blogwww.amandamorrall.com or better yet buy my new book Money Matters and start the personal finance revolution from within.