'Panicky' start to week as gold and silver open with big falls ahead of London and New York markets. WGC stats confirm ETF flight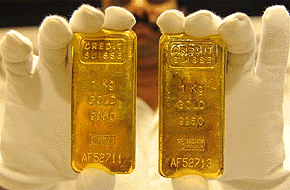 The gold price has opened this morning at US$1,345 / oz and has given up almost all its April gains
On April 16, 2013 it fell to US$1,322 but it steadily climbed from there to end that month at US$1,476/oz.
This latest fall back has a "panicky suggestion" about it, according to analysts. In fact, silver fell 10% from its Friday close to US$20.02/oz when markets opened this morning. At the time of writing, it had recovered about half the fall.
From May 1, the fall in the gold price has been 7%; from the beginning of the year it has been 23%. These falls in NZ dollar terms have only been marginally less.
Nervousness extends to non-ferrous metals as well. Copper ended trading in London higher last week, but was soft in later trading in New York. Worries about China demand is the main influence.
The World Gold Council issued its Q1 2013 demand/supply detail on Friday and this did not reassure markets.
Since the start of 2009, recycled scrap generally makes up 38% of supply. But low prices have discouraged sellers and in Q1 2013 only 367 tonnes or 34.8% came from this channel. Mining supply was down too at 685 tonnes, its second lowest quarterly level in three years.
But despite that supply slump, prices have fallen.
Of the 1,052 tonnes supplied into the market, demand from jewelry was 520 tonnes, from industry 102 tonnes, and from investors wanting coin and bars 378 tonnes. Although on the soft side, these weren't unusual demand levels.
But activity from the ETFs and central banks were. The exchange traded funds quit a massive 177 tomes in the quarter in a widespread display of pessimism in the yellow metal. On the other hand central banks bought a net 109 tonnes in official sales.