Palmerston North's Speirs Group, which sold its finance operations to Allied Farmers in 2008, is partnering with a 'major investment bank' for a return to financing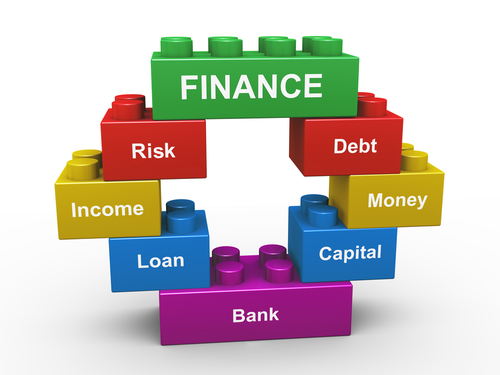 Small Palmerston North-based fresh food company Speirs Group is partnering with an unnamed "major offshore investment bank" and is seeking funding from "a major NZ bank" to make a return to the finance business.
Speirs, which is listed on the NZX's alternative market, and has a current market value of NZ$453,000, was previously involved in finance company activities for many years but sold these operations to Allied Farmers (ALF) in September 2008 for NZ$3.1 million and 1.8 million ALF shares - just as the global financial crisis was gripping.
The Speirs finance operations were merged into ALF's Allied Nationwide Finance, which plunged into receivership in 2010. See here for our "deep freeze" list of finance company failures.
The move by Speirs now back into financing comes amid talk that with a recovering economy and rapidly rising house prices - particularly in Auckland - there will be an increased demand for non-bank financial intermediaries. 
Already there is significant evidence of the big banks getting involved with wholesale funding for financial intermediaries. Fairfax's Sunday Star-Times newspaper carried an article at the weekend about how the Australian-owned banks are increasingly getting involved in backing second and third tier lending.
Such involvement comes at a time when the involvement of banks in the provision of home lending is coming under increased scrutiny from the Reserve Bank, which is contemplating limits on high loan to value lending.
Speirs said the new finance operation would fund purchases of motor vehicles and commercial plant. Speirs would  be responsible for developing markets and providing computer software, systems and 'knowhow' for the new venture.
"The investment bank will set up and own the main funding entity for the new finance business and provide the majority of the necessary subordinated debt funding," a statement from Speirs said.
"Negotiations are well advanced with a major New Zealand bank to provide the necessary senior wholesale debt funding. There will be no borrowing from New Zealand retail investors."
Speirs said it would receive fees based on all new loans written and the on-going performance of the loans. 
In return for providing the software and knowhow, Speirs would also be granted an initial $NZ$1 million in subordinated debt and would receive 20% of all future profits earned by the new finance business on a 'before tax' basis.
"Speirs will not be providing direct funding by way of cash to the new finance business at the outset. It will, however, contribute at least NZ$350,000 in cash by way of subordinated debt in the latter part of 2014 and re-invest a proportion of the fees it receives in further subordinated debt as the business grows."
Speirs said it had several decades of experience as a provider of vehicle funding to small to medium business enterprises prior to the sale of its finance business in September 2008. Target markets for the new finance business would again be small to medium business enterprises and consumers.
Marketing operations for the new finance business would be based in Palmerston North. It was intended that a small marketing network of professional agents will be immediately established and, over time, developed throughout New Zealand. Portfolio management and collections would be managed under contract by "an independent, experienced Auckland based firm".
It is expected that the various conditions of the understanding will be met during the months of July, August and September, 2013. When the transaction is completed Speirs will immediately recognise a net gain of approximately NZ$800,000.
At the moment Speirs is primarily involved in fresh food production and nationwide distribution (through Speirs Foods Limited, a wholly owned subsidiary). Speirs Foods Limited manufactures and distributes fresh foods, mainly fresh salads, to supermarkets and the food service industry across New Zealand.
The Speirs stock was worth NZ4c a share on Friday, down from NZ9c in the past 12 months.
Speirs chairman Keith Taylor told interest.co.nz he was not able to disclose the name of either the overseas investment bank or the local bank involved in the venture.  
"They will announce when the arrangements are all fully documented,  which could be up to two months, although we hope it will be sooner than that.   
Asked whether the new business would be moving into personal loans or 2nd mortgages, Taylor said there were no such plans.
The focus would be company vehicle leasing with a small amount of plant financing for existing customers becausse these were areas the company had some experience and expertise in from when it owned and operated Speirs Finance. 
"We were approached to participate in this new venture because of our expertise and existing systems.   We believe there is opportunity to grow a business in this market because there are fewer players than there used to be," he said.