Lawyer fronting bank fees 'class action' says similar action against finance company trustees still being mulled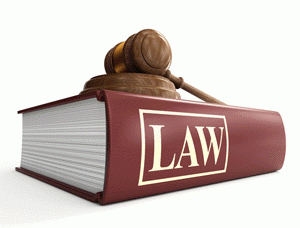 Lawyer Andrew Hooker, who is fronting the Fair Play on Fees group's representative action against banks over exception fees, says the potential for a similar lawsuit against failed finance company trustees, which was flagged two years ago, hasn't been abandoned.
Back in March 2011 Hooker's then law firm, Turner Hopkins, and Australian firm Slater & Gordon, announced an "investigation into the viability of legal action" against professional services firms that were tasked with the oversight of finance companies. They said the firms in their sights could potentially be held liable for more than $2.3 billion of losses suffered by investors in failed finance companies.
At the time Hooker said the law firms had been investigating potential legal action for more than 12 months.
Then in May 2011 Hooker said the lawyers had received 2,200 claims from investors against some 30 finance companies. However, things have gone quiet since.
But in a question and answer session with readers on the NBR website on Thursday afternoon, Hooker said a class action against finance company trustees remained under consideration.
He told interest.co.nz today that the idea hadn't been canned.
"We're not actively pursuing it at the  moment because we've got other things we're working on," Hooker said. "We've just got other things we're focusing our energy on at the moment like suing banks."
He noted that the questioner wanted to know why the finance company case had "crumbled."
"The answer is it hasn't crumbled. It's just in the pending basket that's all. We certainly haven't abandoned the idea."
Hooker said no decisions had been made on which which trustees could potentially be targeted.
In the Fair Play on Fees case taken over "excessive" bank exception fees, the group - which includes Hooker and Slater & Gordon - has filed a statement of claim in the High Court at Auckland against ANZ. The group is also pledging action against ASB, BNZ, Kiwibank and Westpac.
See full details of finance company failures in our Deep Freeze List here.
This article was first published in our email for paid subscribers. See here for more details and to subscribe.