Mighty River Power directors seek another $85,000 in fees, which they say will pay for another director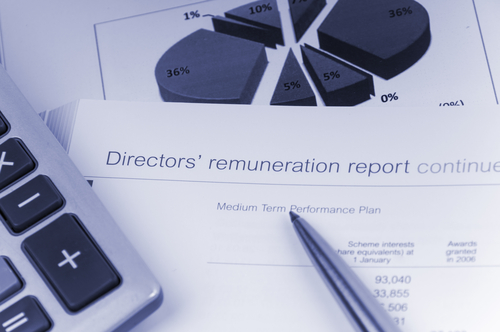 By David Hargreaves
Just months after receiving pay increases of between 53% and 73%, Mighty River Power directors are seeking shareholder approval to add a further 11% to the total directors' fees pool.
At the moment the Mighty River Power directors have a total fee pool of $766,250, but approval is sought at the annual meeting in Auckland on November 7 to increase that by another $85,000 to $851,250.
MRP directors say they won't be increasing their individual pay, but the extra money will pay for an extra director, raising the total number to eight - an appointment that might be made by the board "during the year if it considers it necessary to do so".
When the company was listed on the NZX in May the directors were given 73% pay rises to $85,000 each, while chairperson Joan Withers saw her pay rise by 53% to $150,000.
At the time SOE Minister Tony Ryall said the rises brought the directors' fees "more into line with comparable listed companies".
In fact the Government has subsequently moved similarly to bring the pay of Meridian Energy directors "into line" as well ahead of its imminent sharemarket listing, though so far as this writer can ascertain these increases were not separately announced - though the new level of fees are contained on page 74 of the offer document.
Comparing the new Meridian directors' fees with those paid in the 2013 financial year shows that the standard directors' fee has increased from $49,000 to $91,000 - an 85.7% increase, while the pay of chairman Chris Moller has risen from $98,000 to $165,000 - a 68.4% increase. Meridian, which in terms of assets is much bigger than MRP, has nine directors to MRP's current seven. 
The directors also collectively got up to an extra $195,000 "for additional work required for the transition to a mixed-ownership-model company".
Meridian shares are being sold to 'mum and dad' shareholders at a capped maximum price of $1.60, with just $1 of that payable upfront.
The MRP shares were sold at $2.50 each and have subsequently languished well below that. However, news that the company is going to start buying back its shares saw the price lift today by 5c to $2.25.
The company issued the following statement about the buy-back:
Mighty River Power has today announced that it will begin an on-market share buyback programme to purchase up to $50 million worth of shares as part of its capital management plans – reflecting the Board's view that the purchase of its own shares is in the best interests of the Company and its shareholders.

Mighty River Power Chair, Joan Withers, said the Board believed that the buyback, representing less than 2% of the Company's shares, was a prudent use of capital.

The purchase of up to 25 million ordinary shares may occur from 15 October 2013 and may continue until 14 October 20141.

"One of the Board's priorities as a listed company is maintaining an ongoing review of capital management as Mighty River Power transitions out of a period that involved significant capital investment. 

"The Board's view is that a purchase of our shares, at this time and at current market prices, provides a return above the Company's cost of capital and will be value-enhancing for our shareholders. It is also preferable at this point in time to the other tools we have available to us such as a special dividend or a change in dividend policy."

Mrs Withers said the Board had taken into account the Company's out-performance against the FY2013 IPO forecast and the approximately $100 million lower than forecast capital expenditure in FY2013, which resulted in a stronger than expected year-end balance sheet, and the lower capital expenditure now planned for FY2014.

"We will be continuing to monitor capital management, taking into account the cash flows from our new Ngatamariki geothermal station and the Board's commitment to maintain the Company's current credit rating. Currently our dividend policy and IPO forecast provide for a 1 cent per share (8.3%) increase in fully imputed dividend from FY2013 to FY2014 to 132 cents per share (representing 71% of Free Cash Flow3 and a gross dividend yield of 8.2% at market close 9 October 2013)."

Mighty River Power is forecasting an interim dividend of $72.8 million which equates to 5.22 cents per share to be paid in March 2014.

1

 

Ordinary shares bought back will not be cancelled and will be held by the Company (as treasury stock).

2 Dividend payment in cents per share based on the number of ordinary shares currently on issue of 1,400,000,094.

3 Free Cash Flow is net cash provided by operating activities less re-investment capital expenditure (including accrued costs). Free Cash Flow is used by the Company as a measure of the level of cash available for debt repayments, growth capital expenditure and dividends.
Here is a compaison of Directors Fees and CEO pay for the major electricity enterprises in New Zealand.
 
 
Directors fees
CEO pay
 
year
#
$
$
 
 
 
 
 
Mighty River Power
2012
9
657,066
1,492,601

- Chairperson - Joan Withers

2013
8
784,763
1,300,894

- CEO - Doug Heffernan

2014
 
 
 
 
 
 
 
 
Meridian Energy
2012
9
 
 

- Chairperson - Chris Moller

2013
9
502,250
1,092,000

- CEO - Mark Binns

2014
9
916,000
 
 
 
 
 
 
Contact Energy
2012
7
1,141,000
1,303,250

- Chairperson - Grant King

2013
7
1,162,500
1,582,924

- CEO - Dennis Barnes

2014
 
 
 
 
 
 
 
 
Transpower
2012
8
513,000
 

- Chairperson - Mark Verbiest

2013
8
496,000
1,220,000

- CEO - Patrick Strange/Alison Andrew

2014
 
 
 
 
 
 
 
 
Genesis Energy
2012
7
534,000
1,200,000

- Chairperson - Jenny Shipley

2013
7
480,000
 

- CEO - Albert Brantley

2014