Elizabeth Davies takes a cautionary approach to New Year's resolutions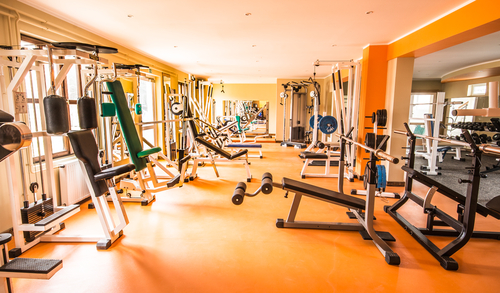 By Elizabeth Davies
I've often heard people talk about starting a business called 'New Year's resolutions'. It starts off as a gym and six weeks later turns into a bar.

It's that time of year again, the time when you drag yourself up by your bootstraps, shake off your holiday over indulgence and begin making yourself promises that you genuinely have about sixty per cent intention of keeping.

On January 1st we wake up, we weigh ourselves and cringe, we'll eat healthier. We cough up a hunk of discoloured phlegm, we'll quit smoking. We wheeze for breath after climbing half a flight of stairs, we'll join the gym and get fit.

As we look down at our slightly too lovely love handles, gyms all over the country rub their hands together in glee. Last March I joined the AUT gym and paid my full year in advance, convincing myself that if I had paid for my membership I'd feel guilty if I didn't go. The student price was incredibly reasonable, a mere dollar a day, a small investment when it comes to your health.

I was an avid gym goer, I bought a special outfit, I made an iPod playlist, I even learnt how to stretch. Then the assignments started pouring in, and the gym fell drastically in my priority list. I found myself joining the thousands of others who are paying for a gym membership they never use.

As my membership is about to expire I've started considering my health again and now more than ever I'm realising it's a pricey endeavour, being a healthy being. The average gym membership ranges between $20 and $30 a week, a high price to pay for the right to sweat profusely in the company of strangers whilst being overly concerned you're not running fast enough, lifting heavy enough weights, or wearing the right Lulu Lemon yoga pants.

Gyms are notorious for their strict contracts, virtually trapping you into a cycle of expense and procrastination; you're spending money you don't have in order to feel guilty for not exercising. Quite frankly I can feel guilty about being unhealthy for free.

However it's not only the gym that gets you. Buying all the ingredients for a healthy meal will easily set me back more than twice the $5 worth of Burger King it takes to get me half way into a food coma. It seems to me that being healthy is expensive, and being fat is cheap, a truly unfortunate fact and a huge contributing factor to New Zealand's rapidly increasing obesity issues.

My plan this year is to find a cheaper way to stay fit and healthy and hopefully have some fun at the same time. A lot of community centres host free Zumba classes and dance classes, while still costing money, are a fun alternative to an intense, antisocial gym environment.

As for the food I'm determined to stick with my packed lunches. I've reclaimed the lunch box as my new favourite accessory. While my hot pink lunch box with ponies on it may not scream 'cool', there's nothing better than being able to pay my rent and have a little left over.

For those of you with lofty New Year's resolutions, I wish you luck. Remember, more discipline, less hasty financial investment in good intentions. Buying the ab circle pro won't make you use it, and spending money on a gym membership you can't afford, won't make you go.