Govt advisory body sees unlimited potential for NZ from use of big data, calls for NZ consumers to send a message to Facebook and Google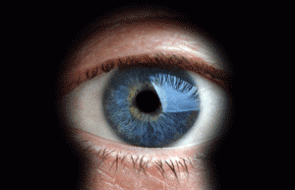 Genuine informed consent on the use of people's data is an area where New Zealand can  show international leadership and put a stake in the ground, says the New Zealand Data Futures Forum.
Formed by the Government last December to explore the potential benefits and risks for New Zealand of sharing, linking and using data, the Forum's final recommendations report says its vision is to create a competitive advantage by positioning New Zealand as a high value, strongly inclusive, high trust and control, "data sharing ecosystem." 
"We see our recommendations as the springboard for wider conversation and action. Some may find this report pushes the boundaries. This is deliberate, we want to stimulate thinking and action," says Forum chairman and ex-Secretary to the Treasury John Whitehead.
"The potential for New Zealand to unlock the value of data driven innovation and build on strong foundations of inclusion, trust and control is unlimited," Whitehead adds.
The Forum advocates the Government legislates for the "proactive release" of open government data, and extends information sharing beyond central government. The report calls on the Government to establish an independent data council, appoint a champion to drive innovation and data sharing, and change laws to extend information sharing beyond central government. It suggests reviews of the Official Information Act, Privacy Act, Public Records Act, Statistics Act and Copyright Act.
The Forum additionally calls for a better definition of personal data and protections against re-identification of anonymised data. It advocates for the development of a "robust data-use ecosystem," a prize-based data innovation fund, and the promotion of New Zealand's data-use ecosystem overseas. Furthermore, the public should be educated on the management of data about themselves, including privacy settings.
Finance Minister Bill English and Statistics Minister Nicky Wagner say the Forum has delivered a range of thought-provoking recommendations on data use. (The recommendations can be viewed in full here).
"We thank the Forum members, under the leadership of John Whitehead, for their efforts. The Government will fully consider the report before responding," say English and Wagner.
Genuine consent & sending a message to Facebook and Google
In terms of the use of someone's data, the Forum argues genuine consent requires people being able to understand and make a meaningful choice.
"Automatically ticking a box is not informed consent. We think part of the role of the data council should be to understand what sort of data-use information different groups of New Zealanders really need to be truly informed, and in what form, and lead development of best practice tools to support this. This could include standard terms and conditions."
The Forum acknowledges this is an international issue with many data services "consumed" by New Zealanders provided by offshore companies.
"This is an area where New Zealand can show some leadership and put a stake in the ground. Although our legislation does not bind the likes of Facebook and Google, it does send a strong message about what New Zealand consumers expect," the Forum says.
"New Zealanders are at liberty to rank and score all people who are doing data re-use business in New Zealand on the control and permissiveness of their consent forms. We are likely to have EU backing for reform in this area, and over time we might expect the international community to align over the need to regulate more strongly."
"Our message should be: 'These are the New Zealand rules - how are you going to provide for New Zealand consumers?' Smart companies will see the market opportunities to meet the growing demand for greater transparency and consumer control," says the Forum's report.
A right to be forgotten?
In terms of a European court ruling from May, which said citizens had the "right to be forgotten", the Forum notes Google has received some 70,000 requests from people wanting to have the search engine correct information about them by removing links from internet searches that include their name.
"It's clear that the ruling is proving unwieldy to implement, and it's uncertain how best to implement a right to be forgotten."
The Forum suggests that, where data can be demonstrated to be wrong, or at least when an organisation holding the data doesn't have reasonable grounds to believe the data is correct, there is an argument for the data being corrected or deleted.
"Granting individuals stronger rights in this area will help to unlock data value as the knowledge that data can subsequently be deleted or corrected is likely to increase the confidence of individuals providing the data in the first place," the Forum says.
"There are limited rights under the existing New Zealand Privacy Act to have data deleted, but we consider these could be strengthened in line with the approach we are suggesting here. In addition, the Privacy Commissioner or the proposed data council, could be given the role of handling complaints around correction and the wider issues of data use and misuse."
"Bolstering the right to opt out could be included in legislation and take the form of incorporation in standard terms and conditions for consent to data services. While there are technical limitations to this, opting out could also be accompanied by best-efforts provisions to delete all the relevant data."
The Forum says a standard, plain language set of consumer terms and conditions could be developed for when personal information is being supplied.