ANZ says fixing your mortgage for one year is probably the best strategy at the moment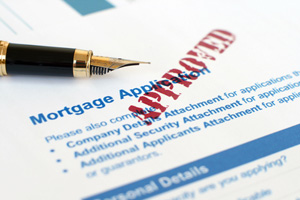 Fixing your mortgage for one year could be your best bet at the moment, according to ANZ's  latest Property Focus Report.
"The introduction of a new special has made the one year the cheapest point on the fixed mortgage curve," ANZ said in the report.
"With all rates at three years and shorter now well below the floating rate, and the Reserve Bank still flagging rate hikes in years to come, we see little merit in being floating.
"For borrowers with at least 20% equity, the one year is a clear standout, but with just 0.24% separating the one year and two year rates, the latter also deserves consideration.
"The three year fixed rate has been lowered a touch, but it sits sufficiently above the two year rate to make it less attractive.
"Four and five year rates also look expensive," the bank said.
ANZ said it expected the Reserve Bank to resume lifting interest rates in 2015 however the timing of this and the rate of any increases would hinge largely on inflation, which was something that was yet to materialise, it said.
"We do expect rates to be higher in one and two year's time. But they are unlikely to be high enough, in our view, to make fixing for longer than two years worthwhile."