Banking Ombudsman issues guidelines for borrowers transferring credit card debt between banks after growth in complaints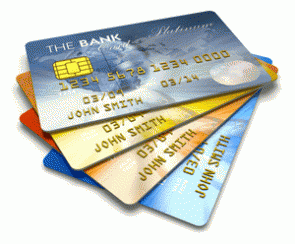 Banking Ombudsman Deborah Battell says competition between banks for credit card customers is leading to an increase in complaints to her office with some bank customers finding themselves "caught out" when they get their statement.
Banks have been competing aggressively primarily by offering 0% balance transfer interest rates for borrowers transferring credit card debt between banks. The Banking Ombudsman Scheme has published a Quick Guide on credit card debt balance transfers. Battell said this is to alert people to what they need to know when considering a balance transfer.
The Banking Ombudsman's warning comes with consumer debt growing at its fastest rate in nine years, according to Reserve Bank sector credit data. Consumer debt stood at just under $15 billion at the end of January, up 6.5% year-on-year. The total New Zealand credit card market now has balances owed of $6.4 billion, with 65% of this incurring interest.
"When a credit card debt balance is transferred from one bank to the other, the new provider pays off the debt on the old card. The customer still owes the money but to a different provider. The trouble is some people aren't necessarily across the conditions that go with the deal and find themselves caught out when they get their statement. Transferring a credit card debt may help save on interest, as long as you're fully across how it works," said Battell.
She said people considering a balance transfer should know the following:
· New purchases and cash advances are not considered part of the transferred balance and will attract a higher interest rate.
· New spending on the card will not be paid off first as it is standard for credit card payments to be allocated to the portion of debt with the lowest interest rate.
· The low interest rate may only apply for a specific timeframe before increasing.
"To avoid unwelcome surprises, customers should ensure they understand the balance transfer conditions before they take up the offer," said Battell.
Despite the enticing balance transfer offers many actual credit card purchase interest rates are in the teens or even up around 20%, which appears very high in a low interest rate world. See all credit card rates here. And see interest.co.nz's warning on credit card minimum payment amounts here.