Parents of children born this year expected to pay up to $327k for private schooling; ipad and laptop requirements bump up cost of 'free education'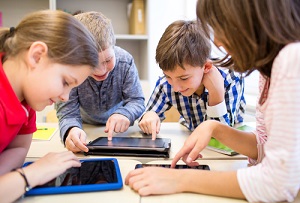 Believe it or not, but there's something that could require more savings than buying your first home… Sending your kids to school.
New research done by the not-for-profit organisation and education specialist, ASG, has found that the parents of a child born this year should expect to fork out $326,773 if they'd like to send their child to a private school from Year 1 to 13.
The price tag of sending a child born this year to an integrated (part public, part private) school is $104,437, and a state school, $37,113.
These figures are based on almost 2,000 survey responses ASG has received. They include a range of variables including school fees, transport, uniforms, computers, school excursions and sporting trips to determine the cost of education.
ASG chief executive, John Velegrinis, says it has never been more important for parents to plan for their child's future.
"The increasing costs of education are putting strain on the family budget. If you have two or three children, the cost of their education could be higher than the purchase price of the family home," he says.
"We treat education as an incremental thing. Because it's not treated as a major life event, it sort of creeps up on us and for that reason we never fully appreciate the total cost involved."
ASG has also found sending a child to a state primary school this year will cost up to $2,079, while sending them to a private primary school will cost up to $12,035.
Parents sending a child to a state secondary school this year will pay up to $3,139, and a private secondary school, up to $22,095.
While these totals haven't changed much over the last two years, Velegrinis says education inflation has been rising at 1.5 times the rate of normal inflation over the last 10 years.
Importantly, it's been increasing faster than wage growth, which has seen the average New Zealand income increase by around 3% a year.
Velegrinis says education inflation has largely been sparked by technology adding new costs to schooling.
For example, the parents of a primary school-aged child will have to spend $300 to $400 on computers (hardware, software, internet, etc) during the 2016 school year. The parents of a secondary school-aged child will have to spend $500 to $600+.
ASG reports parents of secondary school children will have to spend 12% more on computers in 2016 compared to last year, despite the cost of computers decreasing.
Yet Velegrinis says the picture isn't all doom and gloom for New Zealand, with the national metropolitan average of a state education in Australia costing parents almost double the forecast cost here.
Private education is also more affordable in New Zealand, with Australian families spending 53% more across Australian cities. Parents in Sydney pay more than $1 million to put their children through a 13-year private education.
Finally, it's worth nothing ASG's analysis hasn't taken voluntary school donations into consideration.
Ministry of Education figures collated by The Herald show parents paid $161.6 million through donations and fundraising in 2014 – up $1.2 million from 2013 and $8.4 million in 2010.
It reports voluntary donations are expected to top the $1 billion mark when school goes back in a few weeks' time.
Epsom Girls' Grammar and Auckland Grammar were the schools that banked the largest donations in 2014, at $2.5 million and $2.2 million respectively.