Jenée Tibshraeny looks at killing ageism to help keep the silver tsunami employed as the population ages and New Zealand suffers a skills shortage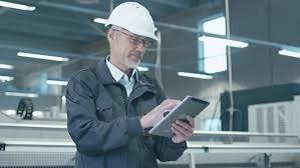 By Jenée Tibshraeny
Here's a hypothetical scenario that's becoming increasingly common:
Jim and Judy are 63 years old. They've paid off their mortgage and their kids have finally become financially independent.
They're on track to spend more time on the golf course and less in the office.
But they're not there yet. Realistically they don't have enough in the kitty to see them through 30 years of retirement. They're fit and able, socially engaged with their workplaces, and not ready to completely throw in the towel.  
Yet one day calamity strikes. Jim is pushed out of the business strategy job he has had at a big firm for 15 years. The company's undergone a major restructure, and he has been told he's no longer 'the right fit'.
Judy's part-time job doing the books for a local mechanic provides hardly enough income for them to pay their weekly bills, let alone add to their retirement nest egg.
Jim - who has hired a number of people in his time - is now scrambling to put a CV together. Equipped with 40 years of experience, he has a 'Bachelor in Life', but nothing close to the Masters degrees the others gunning for the jobs he's applying for have.
Jim has worked his way up to earning $90,000 a year, but he's not even getting interviews for jobs offering this sort of salary.
He can either take a $30,000 pay cut to get a mid-level job, retrain, or start his own business. Neither of these options featured in his life plan.
What's more, he'll probably need to work for an extra few years - maybe to age 70.
Judy will also have to get another job so she has full time work. This will once again be a tall order as the book-keeping she has been doing has been largely paper-based, so she'll have to learn how to use a new computer system to do a similar job elsewhere.  
Jim and Judy arguably face a 'first world problem', when compared to the number of New Zealanders physically unable to work or those on much lower wages, but their situation is problematic nonetheless.
If there are enough Jims and Judys among our ageing population, their 'first world problems' also accumulate to become a big national problem.
Our workforce is ageing with our population
Speaking at an ageing workforce forum put on by the Commission for Financial Capability this week, Massey University's Pro Vice Chancellor, Paul Spoonley, highlighted the fact 6% of our labour force is made up of people over the age of 65, as 22% of people in this demographic still do paid work.
This figure is expected to jump to 9%-13% by 2038, as the participation rate of over 65s in the labour force is expected to increase to as much as 31%.
Independent economist Shamubeel Eaqub says: "This is the magic year. We are going to have more old people than young people this year; more over 65s than under 15s.
"New Zealand will never be young again. The question is not so much what will happen in terms of our ageing population, but what will we do with it?"
Ageism in the workplace
Greg McAllister, the general manager of the recruitment consultancy OCG, is concerned a number of people simply don't have enough money to retire at 65.
In fact, a large portion of New Zealanders are already working past 65 in comparison to other OECD countries. For example, the participation rate of over 65s in the labour force in the UK is only 10% and Australia, 12% (as at 2013).
Yet McAllister says whether people are working for longer because they have to, or because they want to; the environment they are in is tough.
"I can tell you about the 50-year-olds, the 60-year-olds, the 70-year-olds who want to work, who are able to work and who are willing to work. And they are perplexed when they talk to prospective employers… about why it is that an individual with so much experience, so much to offer, so willing to be flexible, so willing to reduce their expectations around salary, can't get their résumé through the gate, can't get a conversation with a hiring manager and are given throw away lines like, 'you're simply too experienced'," he says.
"I don't think we deliberately discriminate, and I think in the public domain we would be very careful about words that even reflected that possibility, but I'm telling you now I am quite sure there is age-related bias everywhere."
The Commission for Financial Capability's David Boyle says: "Older workers bring skills, experience and, often, loyalty to an organisation. Their input can be invaluable, but they can need support, such as training or flexibility around their role, in order for them to keep working.
"It's a question of attitude as well. I've heard from people in their 60s and even their 50s who say they feel invisible or overlooked in favour of younger workers."
Regional New Zealanders hit hardest
The difficulties those in their 50s, 60s and 70s face getting jobs are exaggerated in smaller towns suffering from de-population and thus jobs droughts.
Massey's Spoonley says that while there are still slightly more under 15s than over 65s in Auckland, it's a different story in other parts of the country, where there is more growth among the over 65s than there is among the under 15s.
For example, the number of over 65s in Taranaki overtook the number of under 15s last year, and Hawke's Bay is expected to follow suit next year.
Eaqub notes young people, leaving the regions for better opportunities elsewhere, are major contributors to the population drain New Zealand's towns are suffering from.
"In places that are depopulating, it's very difficult for them [people nearing retirement] to have access to work even if they want to. And try selling a house in Eketahuna and moving up to Auckland for a job."
Eaqub makes a passing comment that perhaps the Government should give those who would like to leave a dying town a $5000 relocation grant, rather than offering this to beneficiaries who leave Auckland.
The risks around the rise of the 65-year-old new business owner
The general manager of Business Mentors New Zealand, Lisa Ford, is concerned a striking number of those over the age of 60 are hesitantly starting their own businesses, because they're unable to get work elsewhere.
She says those with specialised skills are starting their own consultancy businesses, while others are starting businesses in areas where they have no experience.
In fact, 28% of the small to mediums sized enterprise (SME) owners over the age of 60 that Business Mentors NZ has worked with, have had their businesses for less than a year.
Only 17% have been in business for more than 20 years and 51% work from home.
The thing that concerns Ford is that 76% don't have business plans, let alone exit strategies around how they're going to get some value from their businesses when they eventually want to retire.
People who don't have the financial literacy are getting into business at a time they can't afford to make financial mistakes, because they feel they have no other option.
We can't afford to be ageist
Yet research shows New Zealand employers can't afford to be ageist.
Of the 500 companies - ranging from those with fewer than five employees to those with more than 200 - that the Commission for Financial Capability has surveyed, 69% agree there is a shortage of highly experienced workers in their industries. The same portion is concerned about losing skills and experience when older workers retire.
Yet 83% have no policies or strategies in place for workers aged over 50, regardless of whether they're engaged with manual or office work, or whether they're large or small organisations.
Changing with the times
The Commission's Boyle says: "As we live longer and the age of our workforce increases it's clear that employers need to consider how they manage – and benefit from – their older employees. 
"Of those who have introduced strategies or policies, they include flexible working hours, job design, an organisational culture that is supportive of older workers and planned phased retirement such as moving to part-time work.
"I know of some companies that make work more flexible for their older staff, for example with part-time mentoring roles to tap into that experience. It's often a win-win for everyone.
"But I also speak to people who feel like they've been put on the scrap heap, and would like to work but can't, when they still have a lot to offer. Continuing to work can give them purpose and greater self-esteem, as well as helping their financial wellbeing." 
McAllister agrees, adding employers also need to help younger managers manage their older workers, and better approach the issues older workers face.
On the flipside, he maintains older workers also need to recalibrate their expectations.
He sees opportunities for older workers to get more contractual or part-time work, as OCG's research shows there's been a rise in the number of these contingent workers over the past year, with projections for the next five years indicating the number of contingent workers will continue to rise.
With baby boomers already a critical part of this segment of the labour force, he calls for employers to keep older workers in mind when filling these roles.
Business Mentors' Ford agrees flexibility is key for this demographic, suggesting older workers could even job share with young mums for example.
Yet she recognises the practicalities of this are difficult, particularly for SMEs that have limited resources. She maintains some Government policy adjustments may be needed to help businesses facilitate more flexibility.