Simplicity launches investment funds that track the NZX top 50 and NZ bond market, under-cutting the NZX's Smartshares ETFs on fees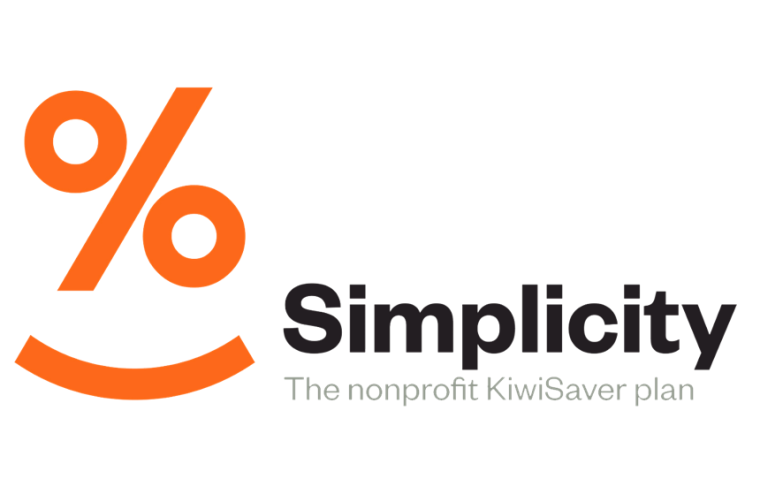 Simplicity has launched two investment funds that rival the New Zealand stock exchange's popular Smartshares Exchange Traded Funds (ETFs).
The not-for-profit has launched a 'NZ Share Index Fund' that invests in the 50 largest companies that make up the NZX50 index, as well as a 'NZ Bond Index Fund' that tracks an index of over 30 New Zealand investment grade bonds.
The funds are structured almost identically to Smartshares' NZ Top 50 and NZ Bond funds, so should deliver similar gross returns.
Yet taking Simplicity's lower fee structure into account, investors' net returns should be higher.
This is how the offerings differ:
 
Simplicity
Smartshares
Establishment fee
None
A one-off fee of $30 regardless of the number of ETFs being invested in.
Annual admin fee
$30
$0
Annual management fee (of funds under management)
0.1% 
NZ Top 50: 0.5% 
NZ Bond Fund: 0.54%
Fee for withdrawing funds
$0
Depends on broker. ASB Securities charges 0.30% for sums over $10,000 for example.
Minimum investment per fund
$10,000
$500
Minimum that can be added to fund
No minimum
$250, or $50 if signed up to regular investment plan.
Simplicity CEO Sam Stubbs says Simplicity has maintained a $10,000 minimum investment threshold to reduce the number of transactions investors make and thus keep its costs down.  
"Once we get the efficiencies - the economies of scale - to drop that, we certainly will. I don't think we're too far away from doing that."
He says the funds give New Zealand retail investors access to products at the same price as investors in more developed markets.
"As a non-profit, we only charge what it costs, and that means management fees much lower than our profit making competitors.
"There's an ever growing body of evidence showing the best way to get higher returns, in bull and bear markets, is by paying lower fees."
Looking at Simplicity's fee structure more closely, it becomes more attractive the more one has to invest.
For example, a Smartshares NZ Top 10 investor with $10,000 under management will save 20% if they switch to the equivalent Simplicity fund. Meanwhile an investor with $50,000 will save 68%.
Funds under management
Annual fees
Simplicity NZ Share Index Fund investor 
Existing Smartshares NZ Top 50 investor 
New Smartshares NZ Top 50 investor 
0.1% management fee + $30 admin fee
0.5% management fee
0.5% management fee + $30 establishment fee
$10,000
$40
$50
$80
$50,000
$80
$250
$280
Stubbs says the underlying message behind Simplicity launching two low cost, index-tracking funds is that it wants to get into wholesale asset management.
He says the funds effectively set a new benchmark for what institutions should be able to pay to invest in New Zealand bonds and equities.
"We can't compete against Vanguard internationally, if you want to invest direct there. But here in New Zealand, no one's offering what should be offered, which is an absolutely at-cost, passive series of investment funds."
Stubbs maintains an unintended consequence of Simplicity launching a product that competes with the NZX's Smartshares, is that it will hold the exchange to account.
Smartshares launched its first ETF in 1996. It has since added another 22 ETFs to its offering, in October surpassing the $2 billion of funds under management mark.
More than 60,000 New Zealanders are invested in Smartshares, either directly or via the NZX's SuperLife KiwiSaver business, or through financial advisers and investment platforms, Invest Now and Sharesies.
Having launched in September 2016, Simplicity has $400 million of funds under management through its three passively-managed KiwiSaver funds and regular investment funds that mirror those funds.
Ultimately Stubbs believes the NZX should ditch its asset management business.
"We don't mind having a competitor," he says.
"But we don't want their corporate energy going into running a funds management business as opposed to developing a stock market."
NZX CEO Mark Peterson says, "The public capital market plays a vital and active role in the New Zealand economy and a healthy market is one with a growing range of investable product and wide participation." 
Smartshares CEO Hugh Stevens adds, "It's fantastic to see another passive fund manager offering access to the New Zealand market.
"This will help push investors of all stripes to consider passive strategies within their portfolio, and validates the approach Smartshares has been taking for more than 20 years."