Property developers and community housing providers want the Government, through its new Kāinga Ora entity, to be legally required to work with them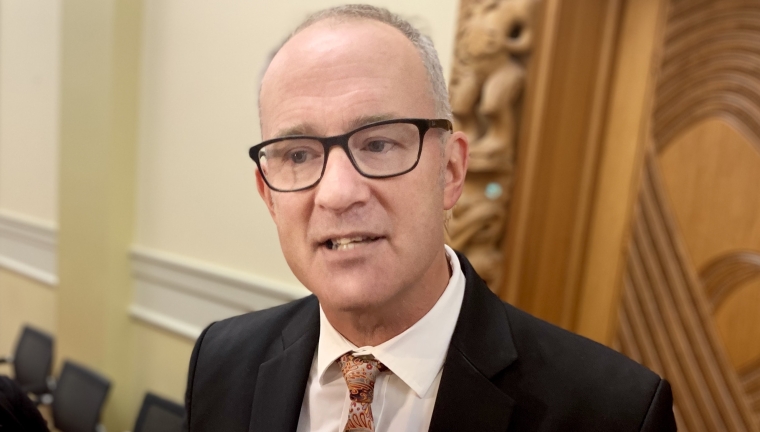 Those involved in the residential property sector are urging the Government to ensure the new Crown entity being formed to manage the country's housing needs doesn't crowd them out.
A bill is currently going through Parliament to establish Kāinga Ora-Homes and Communities – the entity that will pull together Housing New Zealand, its subsidiary HLC and the KiwiBuild Unit, to lead urban development projects and be a public landlord.
A key message shared by those who submitted on the Bill to the Environment Committee this week, was that they wanted the draft legislation to be tweaked to specifically oblige the entity to complement the work they do, rather than replace it.
Infrastructure New Zealand said there was a "significant risk" Kāinga Ora would see local government, community housing providers and private developers crowded out.
It suggested clauses be added to require Kāinga Ora to "support others to provide housing, including through co-investment" and to work with "existing landowners and development partners".
Infrastructure New Zealand said the Bill needed to more clearly define Kāinga Ora's objectives and stipulate that it should only step in where there was clear evidence of "market failure".
The bill before Parliament is relatively brief as its main objective is to establish the entity. Another crunchier bill to detail the entity's powers, is expected to be introduced before the end of the year. Kāinga Ora will be up and running in October.
Role for government to de-risk
Another industry group, Property Council New Zealand, likewise said Kāinga Ora needed to complement rather than compete with the property sector.
"By working together, Kāinga Ora can de-risk these large-scale urban developments which are too complex for the property sector to do on their own," it said in its submission.
"We strongly support Kāinga Ora acting as the master planner, streamlining the resource consent process and investing in infrastructure. This will provide the property sector with opportunities to do what they do best…"
Something the not-for profit organisation, Habitat for Humanity, has a track record in is helping people (more than 500 families to be specific) into home ownership through its rent-to-buy scheme.
Along with The Salvation Army, Housing Foundation and Community Housing Aotearoa, it's calling for the Government to help fund "KiwiBuy" solutions, such as rent-to-buy and shared equity schemes.
Urban Development Minster Phil Twyford has in the past expressed support for these sorts of initiatives.
Yet Habitat for Humanity said it wanted progressive homeownership and shared equity schemes, "proven by the sector" to become part of the public policy landscape.
Board representation and procurement key to partnerships
It said various types of housing providers should be represented on the Kāinga Ora board and be given positions where they can provide advice.
"Without a significant programme of intentional work to maintain meaningful partnership, the agency will have the propensity to be subsumed by internal operational needs and the demands of a political environment," Habitat for Humanity said.
Another way it suggested Kāinga Ora could "partner meaningfully" with those outside of government was through the way it handled procurement.
"It makes no sense for these [non-government] groups to bid each other up at auctions for land, outmanoeuvre each other when purchasing supply or hiring labour," Habitat for Humanity said.
It suggested the agency be made to take a "coherent and considered" approach to procurement.
It always comes back to RMA reform
Both the Property Council and Infrastructure New Zealand didn't see Kāinga Ora being a silver bullet for the country's housing woes, albeit a step in the right direction.
"There are many issues holding back the property industry and these are not new," the Property Council said.
"They stem from a mess of perverse incentives facing growth councils including; debt limits, infrastructure financing problems, and difficulties with the RMA [Resource Management Act] processes and district plan requirements."
Infrastructure New Zealand went a step further in saying government intervention to address gaps in the country's urban development system was justified, but this should be a "near-term response to an existing problem, rather than a long-term measure to override largely local activities".
"It is our strong view that the institutional and statutory arrangements for local decision making in New Zealand are not working and that these arrangements are directly contributing to issues in housing, transport, water and land development among others."
Its "preference" was for the RMA, Local Government Act and Land Transport Management Act to be reformed.