Auckland Mayoral candidate John Tamihere's ongoing stoush with council development agency Panuku heads to tribunal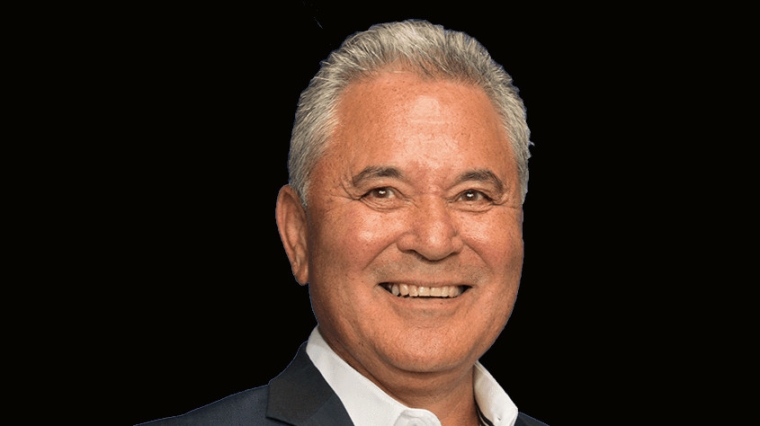 Auckland Mayoral candidate John Tamihere's battle with Auckland Council development agency Panuku continues with the launch of legal action by Ngai Tai Waipareira Housing Limited. 
Tamihere is the chief executive of Te Whanau o Waipareira Trust which owns a 50% stake in Ngai Tai Waipareira Housing Limited. The company is seeking a Human Rights Review Tribunal order against Council Controlled Organisation (CCO) Panuku and the Auckland Council. Tamihere says he thinks they've got a good case.
"It's a straight forward breach of the Human Rights Act," he says.
It relates to a development in Papatoetoe's Tavern Lane which the trust planned to build on Auckland Council-owned land administered by Panuku. The parties fell out of over the amount of social housing that would be included in the St. George Street development and Panuku terminated the negotiations with Tamihere-led Ngai Tai Waipareira Housing in August last year.
Panuku wanted to cap the amount of social housing in the development at 30% whereas the trust wanted at least 67%.
The relationship has been frosty ever since and central to Tamihere's campaign for the Auckland Mayoralty has been his push for greater transparency and accountability from Panuku.
The Human Rights Review Tribunal case states that the cap on the amount of social housing would unfairly discriminate against Maori and Pacific people, the unemployed, the elderly, people over 55 and single parents and is therefore in breach of the Human Rights Act 1993. It says section 21 of the act states that you cannot discriminate against someone because of their colour, race, ethnic or national origins, their marital status, employment status, and in particular the status of being unemployed, or their family status.
Tamihere says the claim is self-explanatory.
"We all know that there's a lack of housing in Auckland, be it social or affordable. And the policy adopted by this council discriminates against superannuates, welfare beneficiaries and Aucklanders earning under $80k per year."
The company is also seeking damages to cover its costs incurred in developing the project's development plan and legal costs.
Panuku says it can't comment on the case as it's before the courts.
Last week the Serious Fraud office cleared Panuku over the sale of the then Auckland Council owned Civic Administration Building, after Tamihere lodged a complaint about it.
When the Council first announced it was looking at selling the building in 2016 Tawera Group was expected to buy it. But in May it was sold for $3 million to Civic Lane Ltd, which is owned by Tawera Group's chief financial officer John Love and his wife Josephine Love. As part of the deal Civic Lane has been given a 5000 square metre property adjoining Mayoral Drive that's expected to be used to develop a hotel.
Tamihere questioned the sale and filed a complaint with the Serious Fraud Office (SFO) last month.
Even though the SFO cleared the sale of the property it did raise concerns about hospitality provided to Panuku chief executive Roger MacDonald by Tawera Group. MacDonald had joined Tawera Group chairman Mike Mahoney for a day sailing in the Millennium Cup in January 2017 in the Bay of Islands, which included a helicopter trip, accommodation in a Russell motel and a meal.
The SFO said that despite the gift being accepted after the 2016 Civic Administration Building agreement between Tawera Group and Panuku, there was still clear potential for a perceived conflict of interest.
Panuku board chairwoman Adrienne Young-Cooper says the SFO determined there were no grounds to further investigate the Civic Administration Building sale. But concedes questions were raised about MacDonald accepting hospitality from Mahoney.
"Although the SFO acknowledged that acceptance of this invitation did not impact any decisions made by Panuku, it did advise that it could create a perception of impropriety. The board accepts the SFO's suggestion that it should review the gifts and hospitality policy and procedures and will appoint an independent party to complete this focussed review."