The rate at which rents are rising in Auckland has been slowing for the last three years, Barfoot & Thompson says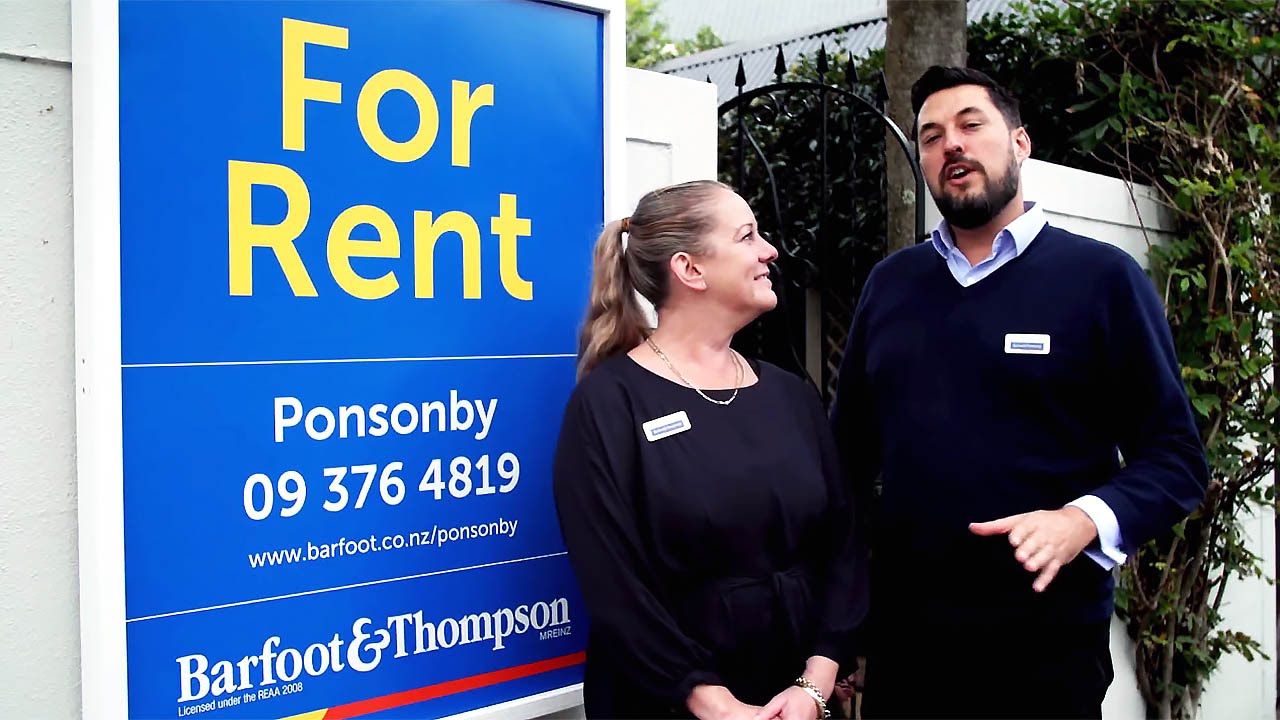 The rate at which rents are increasing in Auckland is continuing to slow, according to the region's largest rental property management agency.
Barfoot & Thompson manages nearly 16,500 residential rental properties on behalf of landlords, and says the rate at which rents for those properties have been rising has been slowing since at least early 2016.
Across Barfoot's entire 16,500 property portfolio, the average rent at the end of June was up by $16.66 a week, or 2.98% compared to the same time last year.
That increase was lower in both dollar and percentage terms than it was a year ago, when the average rent was up by $23 a week or 4.5%.
Within the Auckland region the average rent increase was mostly between 1.97% in Rodney to 3.96% in South Auckland, with Central Auckland being the exception with an annual increase of 8.73% (see table below).
Much of the increase in central Auckland appeared to have been due to a big increase in the average rent for CBD apartments, which was up by $42 a week (8.7%) compared to a year previously.
Barfoot & Thompson director Kiri Barfoot said that was primarily due to growth in the number of larger, high end apartments in the CBD, which commanded higher rents.
Two bedroom homes in all areas also posted higher than average rent increases, rising by 4.2% compared to a year ago, while the average rent for larger homes was up just 1.2% for the year.
"The proportion of year-on-year weekly rent increases across the region has lessened each quarter since at least early 2016, and it's a marked trend that has continued this quarter, despite coinciding with a period of considerable change for the rental sector, " Kiri Barfoot said.
The comment stream on this story is now closed. 
Average rents in properties managed by Barfoot & Thompson - June 2019

 

Number of Bedrooms

Average rent all sizes

Average weekly increase last 12 months

Average % increase last 12 months

 

1

2

3

4

5+

Central Auckland

$414.94

$613.08

$1,087.91

 

 

$524.17

$42.08

8.73%

Central Suburbs

$388.41

$513.90

$649.30

$819.24

$1,069.42

$618.15

$15.62

2.59%

Eastern Suburbs

$392.65

$524.99

$683.47

$893.84

$1,084.33

$654.91

$12.90

2.01%

Franklin/Manukau Rural

$319.65

$381.31

$458.20

$565.14

$673.77

$482.16

$16.96

3.65%

North Shore

$400.16

$494.56

$611.31

$750.54

$921.93

$629.34

$18.99

3.11%

Pakuranga/Howick

$357.89

$465.73

$571.93

$688.73

$800.68

$603.03

$18.64

3.19%

Rodney

$355.03

$454.67

$548.17

$671.27

$822.81

$567.68

$10.95

1.97%

South Auckland

$320.08

$419.22

$510.87

$617.57

$739.30

$511.85

$19.48

3.96%

West Auckland

$338.24

$437.49

$523.53

$635.89

$769.92

$528.82

$17.05

3.33%

All Auckland

$379.78

$484.03

$573.21

$703.57

$870.33

$575.56

$16.66

2.98%

 

2.92%

4.22%

3.25%

1.15%

1.13%

2.98%