QV figures show property values on a long slow decline in Auckland, starting to head downwards in several other regions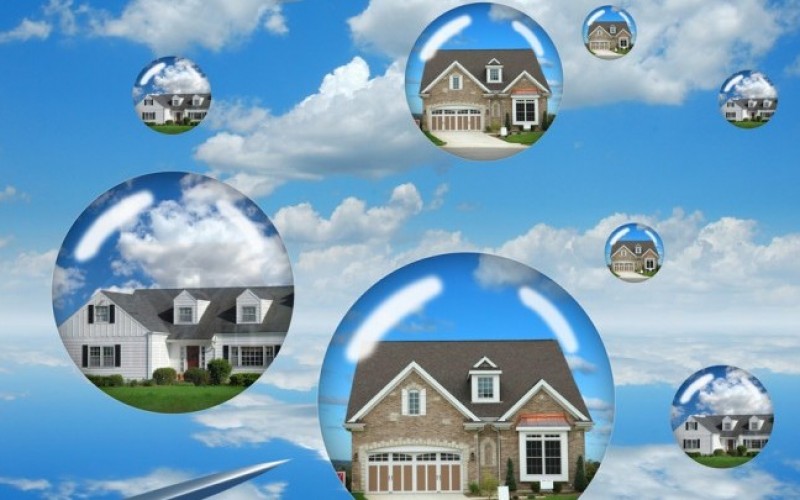 Average residential property values in Auckland are continuing to slowly but steadily decline, according to the latest figures from Quotable Value.
QV says the average value of residential properties in Auckland declined for the eighth consecutive month in July, down from $1,050,647 in November last year to $1,025,389 in July this year. Across the region average values were 2.6% lower in July than they were in July last year, and 0.8% lower than they were three months ago.
On an annual basis the biggest falls have been in some of the region's most expensive districts, with average values in the Gulf Islands (mainly Waiheke) and North Harbour both down by 4.8% on a year ago, followed by coastal North Shore which is down by 4.5%.
The only district in the Auckland region where average values are not lower than they were 12 months ago is Franklin on Auckland's southern flank, where July's average value of $673,372 was up 1.3% compared to 12 months ago.
Around the rest of the country average values in July were mostly well up compared to 12 months earlier, although in several places they are down compared to three months ago, suggesting the strong gains of the past may be coming to an end.
Areas where average values are down compared to three months ago include parts of central, north west and south east Hamilton, plus Tauranga, Whakatane, Rotorua and Taupo, all of Wellington City, Christchurch's central, northern and hills suburbs, Timaru, Queenstown Lakes, and Dunedin central, north and south.
Over all main urban areas throughout the country, average values in July were up 0.7% compared to 12 months previously, and down 0.3% compared to three months previously (see the table below for the figures for all districts).
Over the country as a whole, average values are up 2.2% compared to a year ago, and up 0.1% compared to three months ago.
"In the comings months, we're anticipating no major changes in market activity," QV general manager David Nagel said.
"Market conditions appear to be relatively stable, with record low interest rates likely to continue supporting steady buyer demand.
"As per usual as we emerge out of winter, we're expecting a slight increase in listings and sales volumes, although this won't have a substantial impact on market trends," he said.
The comment stream on this story is now closed.
QV House Price Index - July 2019

Territorial authority

Average current value $

12 month change %

3 month change %

Auckland region

1,025,389

-2.6%

-0.8%

Wellington region

712,681

8.5%

0.9%

Total New Zealand 

687,683

2.2%

0.1%

 

 

 

 

Far North

462,797

13.6%

3.6%

Whangarei

547,711

2.9%

0.9%

Kaipara

554,028

2.6%

3.4%

Auckland - Rodney

937,656

-1.0%

-0.6%

Rodney - Hibiscus Coast

918,060

-1.0%

0.1%

Rodney - North

958,597

-0.9%

-1.1%

Auckland - North Shore

1,171,694

-4.3%

-1.5%

North Shore - Coastal

1,336,977

-4.5%

-2.0%

North Shore - Onewa

940,108

-3.4%

-1.8%

North Shore - North Harbour

1,145,339

-4.8%

0.1%

Auckland - Waitakere

809,335

-1.8%

-0.9%

Auckland - City

1,209,861

-2.9%

-0.5%

Auckland City - Central

1,048,868

-3.1%

-2.1%

Auckland_City - East

1,536,306

-2.4%

0.1%

Auckland City - South

1,074,174

-3.0%

-0.2%

Auckland City - Islands

1,113,311

-4.8%

-1.2%

Auckland - Manukau

888,950

-1.2%

-0.6%

Manukau - East

1,132,462

-1.6%

-0.1%

Manukau - Central

686,555

-1.7%

-1.4%

Manukau - North West

777,112

-0.4%

-0.8%

Auckland - Papakura

702,017

-0.4%

1.0%

Auckland - Franklin

673,372

1.3%

0.3%

Thames Coromandel

755,715

2.4%

-0.8%

Hauraki

421,431

2.0%

1.5%

Waikato

487,503

3.2%

-0.2%

Matamata Piako

490,906

9.7%

1.9%

Hamilton

584,962

4.8%

-0.1%

Hamilton - North East

731,229

3.1%

0.4%

Hamilton - Central & North West

537,796

4.9%

-0.5%

Hamilton - South East

538,331

5.1%

-0.9%

Hamilton - South West

523,088

7.0%

0.6%

Waipa

588,508

6.4%

2.2%

Otorohanga

370,162

35.5%

12.6%

South Waikato

256,818

24.2%

0.0%

Waitomo

220,815

-3.7%

-3.3%

Taupo

522,819

9.3%

-0.4%

Western BOP

673,793

6.9%

2.9%

Tauranga

738,277

5.3%

-0.3%

Rotorua

471,786

9.9%

-1.5%

Whakatane

477,120

11.4%

-0.5%

Kawerau

261,145

29.2%

4.1%

Opotiki

319,347

14.3%

-0.4%

Gisborne

363,333

16.1%

3.3%

Wairoa

211,697

9.0%

7.1%

Hastings

523,520

14.7%

2.5%

Napier

554,387

7.8%

-0.2%

Central Hawkes Bay

377,028

4.7%

-3.2%

New Plymouth

465,713

4.2%

0.3%

Stratford

287,725

6.0%

3.5%

South Taranaki

245,216

10.5%

2.2%

Ruapehu

227,370

17.8%

5.7%

Whanganui

307,997

21.7%

11.2%

Rangitikei

239,680

15.7%

4.2%

Manawatu

399,000

17.2%

4.9%

Palmerston North

449,281

13.8%

2.4%

Tararua

243,650

18.2%

5.5%

Horowhenua

374,487

18.1%

1.8%

Kapiti Coast

604,215

7.5%

1.4%

Porirua

620,516

11.2%

3.9%

Upper Hutt

567,809

15.9%

3.5%

Hutt

595,235

10.8%

2.6%

Wellington City

827,177

6.2%

-0.5%

Wellington - Central & South

815,879

4.6%

-1.5%

Wellington - East

886,126

6.4%

-0.1%

Wellington - North

761,197

9.1%

-0.1%

Wellington - West

934,980

3.4%

-0.2%

Masterton

389,489

11.1%

2.3%

Carterton

434,115

10.3%

-0.1%

South Wairarapa

528,532

10.7%

3.3%

Tasman

609,444

5.0%

1.9%

Nelson

623,256

6.8%

0.3%

Marlborough

484,747

4.0%

1.0%

Kaikoura

N/A

N/A

N/A

Buller

196,974

6.5%

4.6%

Grey

220,830

2.8%

1.4%

Westland

253,234

5.6%

-1.1%

Hurunui

395,142

3.2%

1.2%

Waimakariri

450,564

2.7%

0.5%

Christchurch

498,006

0.5%

0.0%

Christchurch - East

377,582

1.1%

0.3%

Christchurch - Hills

674,238

0.3%

-2.2%

Christchurch - Central & North

587,089

0.4%

-0.1%

Christchurch - Southwest

472,437

0.0%

0.2%

Christchurch - Banks Peninsula

521,143

1.7%

2.7%

Selwyn

558,801

1.4%

0.9%

Ashburton

358,021

2.2%

1.0%

Timaru

367,616

2.5%

-1.2%

MacKenzie

515,764

2.4%

0.1%

Waimate

279,294

14.0%

13.7%

Waitaki

320,653

5.4%

-0.1%

Central Otago

544,669

9.9%

5.5%

Queenstown Lakes

1,175,745

0.7%

-1.5%

Dunedin

458,974

11.7%

0.3%

Dunedin - Central & North

472,799

9.7%

-0.3%

Dunedin - Peninsular & Coastal

420,109

12.4%

2.0%

Dunedin - South

438,252

12.8%

-1.3%

Dunedin - Taieri

479,514

12.7%

1.6%

Clutha

237,810

14.2%

2.8%

Southland

320,572

14.7%

2.0%

Gore

240,015

10.0%

3.2%

Invercargill

303,611

13.6%

3.2%

Main Urban Areas

789,807

0.7%

-0.3%