Hard to value Auckland waterfront apartment with two car parks sells for $84,000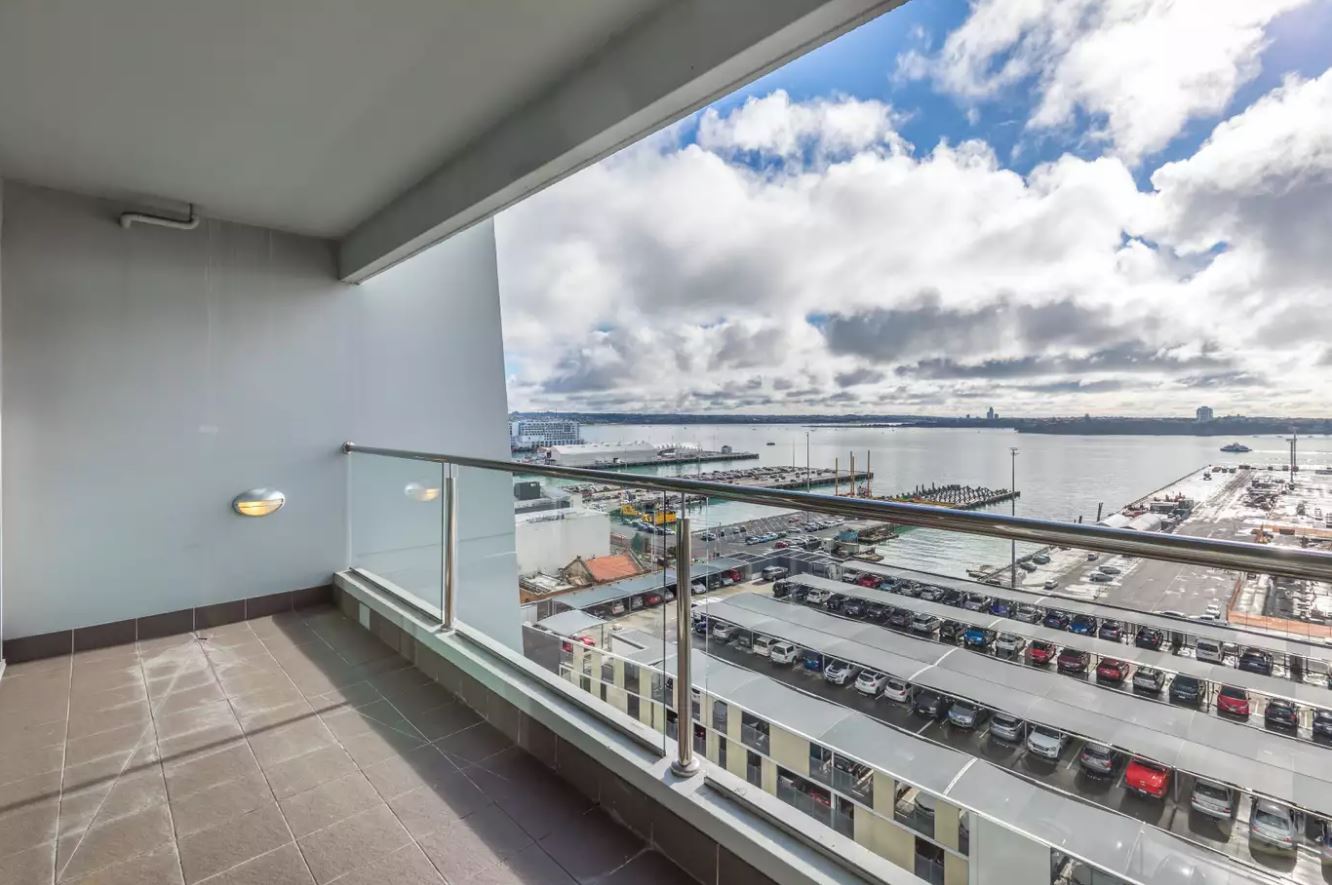 There was an interesting auction at Ray White City Apartments in Auckland this week.
There were only three properties on offer but they were an interesting mix.
All were located in the CBD. One was a unit in the Volt building on the corner of Queen Street and Mayoral Drive, another was a leasehold unit in the Scene One complex on Beach Road at the bottom of town, and the third was a car park in the Focus building on Anzac Ave.
So although they weren't big in number, they were a reasonable cross section of the CBD market.
The Volt building has been a favourite with investors since it was built because of it's location on Queen St and being a stone's throw from the local tertiary institutions.
The unit on offer was 40 square metres with two bedrooms and a balcony and was rented at $460 a week.
Rates were $1207 a year and the Body Corporate levy another $4569.
There were several bidders for this unit and it sold under the hammer for $320,000.
According to QV.co.nz it had been purchased from $225,000 in 2008 and had a 2017 rating valuation of $360,000.
The second unit on offer was an 87 square metre, two bedroom/two bathroom apartment with two car parks in the Scene One building on Beach Road. It has spectacular views across Auckland's waterfront and harbour but also several issues that would have had an adverse affect on its price.
Firstly it was on a leasehold title with the ground rent up for review but not yet set, which meant there would likely be a significant increase from the current $8316 a year, on top of operating expenses of $6356 a year and rates of $2078. It also had unresolved remediation issues. The page for the property on Ray White's website summed the vendor's situation when it stated, "Our offshore owner has said 'it needs to go, I've had enough'."
There was considerable speculation about the price that might be achieved for the unit since interest.co.nz reported that a one bedroom plus study unit with a car park and harbour views in the same building had sold for $20,000 last month.
Bidding on the Scene unit opened at $40,000 and in spite of the property's unknowns (who much the new ground rent would be, the cost of remediation) several potential buyers had a go with two in particular duking it out, often increasing their bids in just $500 increments, until the last man standing bought it for $84,000.
According to QV.co.nz the unit had been purchased for $420,000 in 2004 and had a 2017 rating valuation (freehold) of  $810,000.
Interestingly the price achieved for the Scene unit was slightly below the price achieved for a single car park just up the road in the Focus building on Anzac Ave, which attracted multiple bids and sold under the hammer for $88,000.
At the other main apartment auction of the week, City Sales had four units on offer and sold two of them - a studio in the Farmers Heritage building on Hobson St which went for $300,000, and a leasehold, one bedroom, penthouse unit at Viaduct Harbour that went for $150,000.
Details and photos of all of the properties offered at both auctions are available on our Residential Auction Results page.
The comment stream on this story is now closed.
Below: the interior of the apartment in the Scene One building that sold for $84,000.