A growing Auckland is producing 700,000 tonnes of waste a year from construction and demolition creating a big challenge for Auckland Council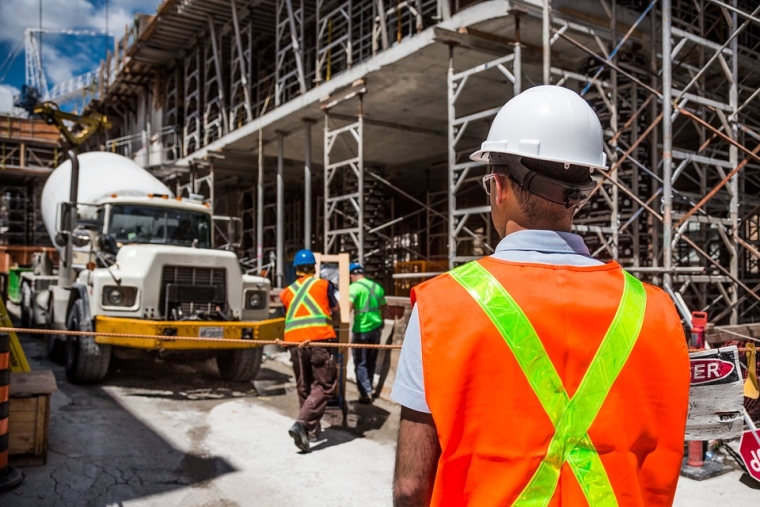 According to Auckland Council around 700,000 tonnes of construction and demolition waste is generated each year in the City of Sails.
And about 40% of the waste being sent to the city's landfills comes from construction and demolition (e.g. rubble, concrete, timber, plasterboard, insulation materials).
A report by the Auckland Council's Research and Evaluation Unit titled Cost Benefit Analysis of Construction and Demolition Waste Diversion from Landfill outlines the scale of the problem.
It says a marked increase in landfill waste between 2010 and 2016 can be attributed to a spike in development in the city.
"This was primarily due to the growth of housing and infrastructure developments (e.g. developments in Kumeu-Huapai, Hobsonville Point, Flat Bush, construction of the Waterview Tunnel)."
And it says the trend is expected to continue. The report says there's been a concerted effort to reduce the amount of domestic waste making its way into kerbside collections, but the same can't be said for the construction industry.
It says Auckland's burgeoning population is a key driver for the increasing amount of construction and demolition (C&D) waste.
"Based on a medium growth scenario, Auckland Council has projected that the region's population could exceed 2.1 million by 2040 (from nearly 1.6 million in 2016). With the number of building consents for residential buildings already on the rise, further increase in the number of residential developments is expected to address the pressure on demand for housing. This means more C&D waste will be generated as construction and demolition activities is expected to further increase."
Solving the waste problem
The report outlines two key options to address the problem. One involves the partial recovery and recycling of construction and demolition waste, and the second option involves a stronger focus on minimising waste through reduction of waste generation and reuse of materials.
It says unfortunately the most common way of dealing with unwanted buildings and structures when they come to the end of their life is still demolition.
"This is largely due to the perceived higher costs of deconstruction associated with time, labour, complexity of the process, site waste plans, onsite sorting and higher degree of commitment."
But it says the practice of deconstruction is gaining momentum in Auckland as a method to divert construction and demolition waste.
"By dismantling building components, this practice limits the damage to materials and allows them to be salvaged for further use. The practice enables the C&D industry to move up to higher levels in the waste hierarchy in their management of C&D waste, and promoting a circular economy.
"A number of large-scale resource recovery plants have recently been established in Auckland by the private sector, providing a mix of manual and automated sorting within Material Reclamation Facilities. These sites provide an option for the processing of mixed C&D waste and recovery of selected material. The plants separate major C&D waste items such as metal, plasterboard and timber, diverting them for reuse and recycling."
Increased charges
But it says such options need to be combined with higher charges for those dumping such materials.
The report says the landfill levy (i.e. waste levy) needs to increase in order to encourage C&D waste minimisation and diversion and says the current charge of $10 per tonne "does not reflect the true cost of landfill disposal for most of the waste streams".
"A number of New Zealand studies highlight that the waste levy is an important factor for incentivising C&D waste diversion and minimisation because it is a part of the cost of landfill disposal. As the waste levy is introduced by the central government through Waste Minimisation Act 2008, Auckland Council has no influence over how the levy is applied. The levy rate has remained at $10 per tonne since its introduction in 2008."
Controlling the problem
Auckland Council Environment and Community Committee chair Penny Hulse says it is working to find solutions with a number of different parties. She says it's something that isn't going away anytime soon.
"Construction and demolition waste is a huge issue. We're getting a handle on the domestic waste, but what we're struggling with is the stuff we don't have control over," Hulse says.
"We've got some C&D companies that are recycling everything."
As an example she refers to the council's Western Initiative programme which has been working with civil construction company the Trow Group on deconstruction and recycling C&D waste from council projects.
"And our waste team is also working with people in C&D, but we've really got to make it easier for construction companies to do the right thing."
The council research report used Housing New Zealand subsidiary Homes Land Community Alliance's (HLC) work in Auckland as a case study to evaluate the effects of each construction and demolition waste diversion option. This includes current and planned developments in Northcote, Mt Roskill, Mangere and Oranga. It says HLC's development work is expected to be completed by 2031 and in total, over 7000 homes will be demolished and replaced with over 22,000 new homes across the five areas. This is expected to result in approximately 212,000 tonnes of demolition waste.