Government proposes introducing National Policy Statement to direct local councils to protect highly productive land in the face of urban sprawl; Horticulture NZ happy; Local Government NZ urges 'extreme caution'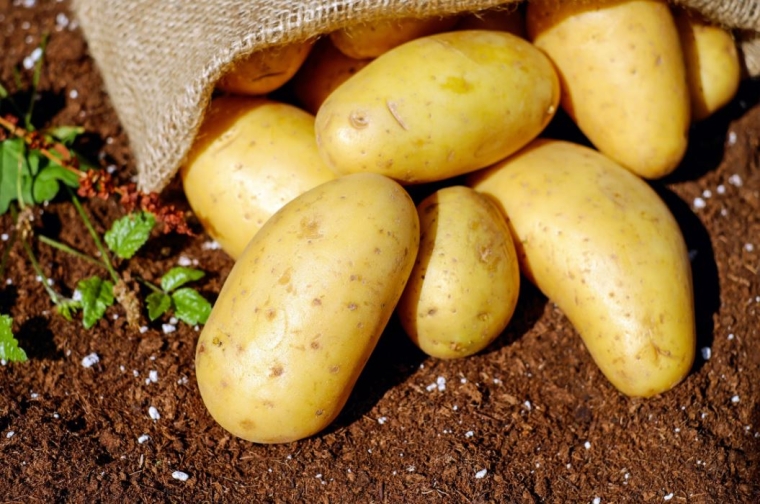 The Government wants to introduce a "National Policy Statement" (NPS) that requires councils to better protect the county's most productive land in the face of urban sprawl.
The Ministry for the Environment (MfE) and Ministry for Primary Industries (MPI) have released a consultation document that proposes an NPS requires councils to put more weight on the value of highly productive land in their land-use planning and decision-making. 
Around 14% of the country's land (excluding conservation land and existing urban areas) is considered "highly productive".
The MfE and MPI make the case that the Resource Management Act isn't clear enough on how this land should be managed.
Consequently, it too often gets broken up into plots that are too small to be used to grow produce, and gets used for housing when there are other less productive sections available or there's scope for densification. 
The ministries recognise New Zealand's population has burgeoned and people need roofs over their heads, but makes the case that an NPS would redirect development towards areas that don't compromise a finite resource, if possible, rather than constrain it.
Getting consent for a lifestyle block to be more difficult  
An NPS would require councils to "give effect to" relevant provisions through their regional policy statements and plans, and when they consider resource consent applications. 
In other words, councils would need to do a full analysis of alternatives, costs and benefits when considering whether urban expansion should be located on highly productive land.
MfE and MPI propose the NPS specifically requires councils to:
- Recognise the benefits of highly productive land;
- Maintain the availability of highly productive land; and
- Protect highly productive land from inappropriate subdivision, use and development.
Further to the third bullet point, the MfE and MPI explain: "New urban development may be appropriate on highly productive land when it is the only feasible option and alternative locations and options (eg intensification) have clearly been considered.
"Conversely, uncoordinated urban expansion and sporadic 'rural lifestyle development' on highly productive land would generally be considered inappropriate under the proposed NPS as it is an inefficient use of highly productive land."
The land-use changes that have accompanied population growth
The MfE and MPI reference research that found that of the 175,000 rural lifestyle developments in New Zealand, 40% have been established since 1998. In Auckland, 35% of the most versatile land is occupied by rural lifestyle properties.
Meanwhile, between 2002 and 2016, the amount of land used for growing vegetables reduced by a third, as the size of New Zealand's urban areas increased by 10%.
"While not all urban expansion occurs on highly productive land, evidence suggests a high portion does," the MfE and MPI said.
"From 1990 to 2008, 29% of these new urban areas were on LUC Class 1 and 2 land [highly productive land]… with the greatest urban expansion occurring in Auckland (2,600 hectares) and Canterbury (4,800 hectares)."
An NPS a middle of the road solution among the other options on the table
An NPS would require councils to identify "highly productive land" based on soil quality, climate and the size and cohesiveness of the area.
A key feature of an NPS is that it provides direction from a national level, while giving councils the flexibility to respond to local circumstances.
MfE and MPI considered two other ways to direct councils to better protect productive land; introducing national environmental standards and amending the NPS on Urban Development Capacity.
While the former would have an immediate effect and provide more consistency and certainty, a high level of prescription would limit councils' flexibility - particularly as they balance other priorities like enabling development.
As for amending the development NPS, this would be cheaper, but would only address the urban expansion part of the problem.
Here is the MfE and MPI's cost-benefit analysis for introducing an NPS for Highly Productive Land:

The public has until October 10 to make submissions on the consultation document.
Local Government NZ warns of complexities and urges Government to proceed with "extreme caution"
LGNZ will be cautiously assessing the wider implications of the newly proposed National Position Statement on Highly Productive Land (NPS-HPL), noting that that it traverses a number of highly complex policy areas including housing affordability and property rights.

Released by the Government today, the NPS-HPL is intended to protect agricultural land from development, by requiring councils to consider the productive capacity of land in their planning and consenting decisions.

LGNZ supports the policy intent of this NPS, particularly as it relates to future food security, but notes it has the potential to conflict with the Government's urban growth agenda, which is encouraging fast growing councils to expand house building to tackle New Zealand's housing affordability crisis. Central Government is expected to release its proposed National Policy Statement on Urban Development next week.

"We need to carefully assess and balance the trade-offs between protecting highly productive land and enabling cities to grow, because at first glance these two policy frameworks appear to work against each other," said LGNZ president Dave Cull.

"In places like Auckland and Hamilton, where New Zealand's housing affordability crisis is most severe, the only place these cities can meaningfully expand greenfield development is in the areas that the NPS is looking to protect."

"The Government is effectively pitting potatoes against houses, and at first blush we don't think the discussion document has considered the implications of this sufficiently."

LGNZ is also calling for clarity on the Government's forestry policy, as tree planting also has the potential to lock up highly productive land for many decades.

A further concern is the implications that the NPS-HPL could have for property rights and regulatory takings.

"New Zealand is a democracy built upon property rights, which are one of the key pillars that underpin our open economy," continued Cull.

"The detail that we'll want to see is how central government compensates landowners for the loss of their property rights through an instrument such an NPS, or at least lays out a check and balance to ensure natural justice is served."

"If there is no compensation for these regulatory takings, it could have severe implications for investment confidence around cities."

"This is a highly complex area and any misstep could have long-lasting implications for ordinary New Zealanders for decades to come, which is why we're urging the Government to proceed with extreme caution."
Horticulture NZ says central government involvement is necessary
Horticulture New Zealand has welcomed the Government's draft National Policy Statement on Highly Productive Land, saying it will help ensure that New Zealand can grow its own vegetables and fruit.

'The policy statement recognises that New Zealand needs its best soils for domestic food production,' says HortNZ Natural Resources and Environment Manager, Michelle Sands.

'Once you build houses on our best soils, you cannot get them back. However, with good planning and buffer zones, houses and horticulture can co-exist, which is important for three main reasons.

'One, so growers can make best use of available land. Two, so growers can quickly get fresh produce to market and three, so growers have access to workers, given how labour intensive horticulture is.'

Michelle says keeping our best soils for producing food is also important in the transition to a low emissions economy.

'As the Paris Agreement states, countries need to find ways to adapt to climate change "in a manner that does not threaten food production".

'New Zealand needs to ensure that it is able to grow all the fresh and healthy food that it needs, in a world where it will be difficult to import fresh food due to climate change.'

Michelle says at the moment, poor rules are preventing new vegetables gardens being established to replace land lost to housing in Auckland.

'We know the country needs more houses. However, the current situation means that horticulture land lost to houses cannot be replaced.

'This is why HortNZ is supporting growers in several regional government plan changes, such as Waikato Regional Plan Change 1.

'This situation is also why we need central government to guide regional and district councils through policy statements like highly productive land, which recognise horticulture's critical role in domestic food supply.'