Average residential property values declined in the main centres over winter, putting pressure on agents to cut commissions says QV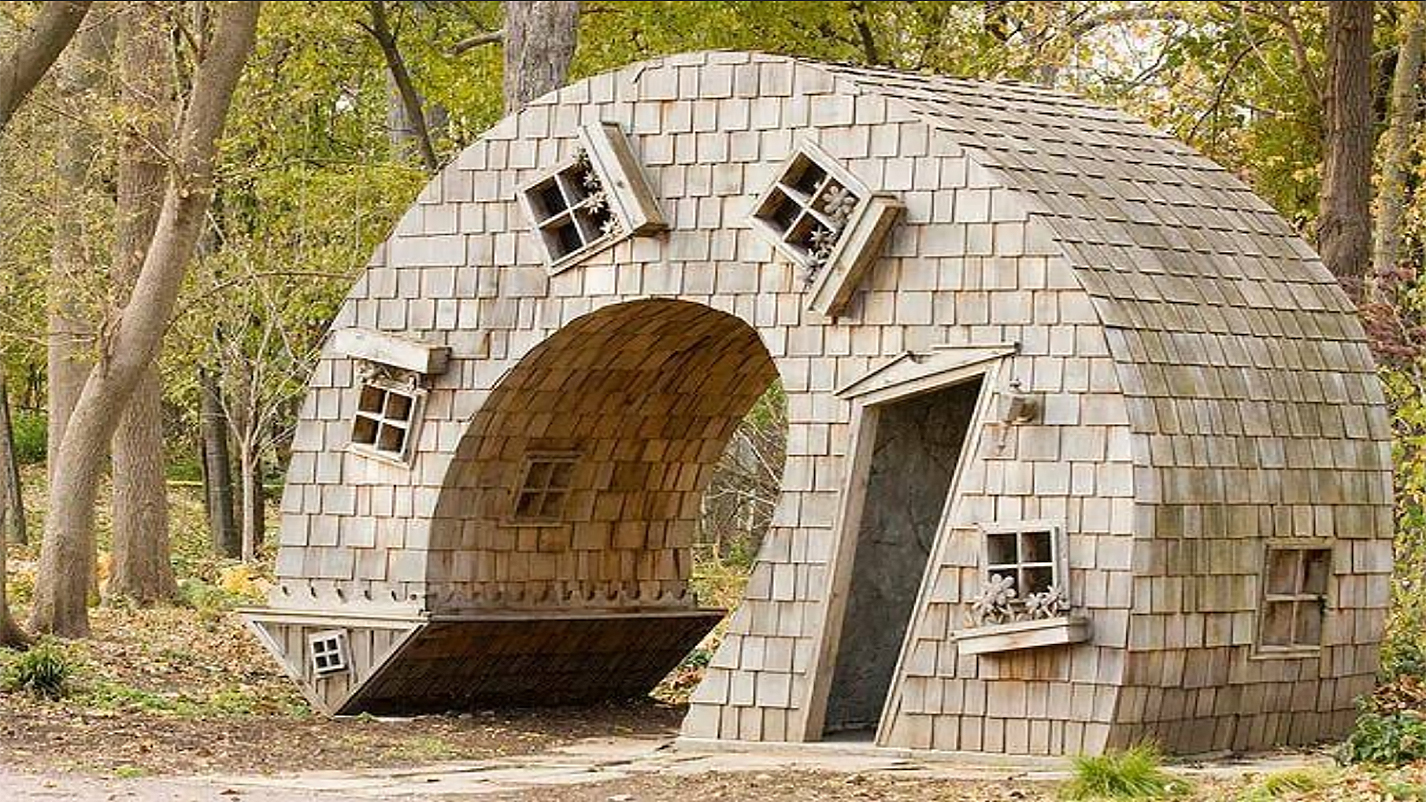 Average residential property values declined in Auckland, Wellington City and Christchurch over winter, according to the latest report from Quotable Value (QV).
The most consistent drop in values was in Auckland, where the average residential property value was $1,025,193 at the end of August, down 0.5% compared to three months earlier and down 2.3% compared to 12 months previously.
The biggest declines over winter were in Rodney in the north of the city where average values fell 2.7% over the three months to August.
On an annual basis, average values are down across all districts of Auckland except Franklin on the city's southern fringe.
The annual declines ranged from -4.6% in North Harbour to -0.4% in north-west Manukau, while average values were up 0.3% in Franklin (see the table below for the value movements in all districts throughout the country).
In Wellington value movements were more mixed, with average values down 0.3% over winter in Wellington City, but up in other districts - Kapiti +1.3%, Porirua +4.5%, Upper Hutt +1.7% and Lower Hutt +2.8%.
In Christchurch average values dropped 0.5% over winter and declines were also recorded in Ashburton -1.2%, Timaru -0.6% and MacKenzie -2.0%.
Average values also declined over winter in several centres that had previously been recording strong growth, such as Rotorua -0.7%, Napier -0.6% and Whanganui -0.4%.
However, in general, values have held up better in provincial centres than they have in the main centres.
Average values continued to rise strongly over winter in Dunedin +2% and Invercargill +3%, and were unchanged in Queenstown Lakes.
QV senior consultant Paul McCorry said the low number of new listings coming to market over winter had seen some agents reducing their commissions to secure listings.
"Real estate agents have reported increasing competition to list the limited number of properties that come to market each week," he said.
"This has proved beneficial for vendors with agents willing to negotiate their fee to secure a listing.
"In Auckland in particular, we are seeing an increasing number of properties listed with an asking price rather than an open-ended auction or tender process - a positive for purchasers," he said.
The comment stream on this story is now closed.
QV House Price Index

August 2019

Territorial authority

Average current value $

3 month change %

12 month change%

Auckland Area

      1,025,193

-0.5%

-2.3%

Wellington Area

         713,798

1.0%

8.3%

Total NZ

         688,760

0.3%

2.3%

 

 

 

 

Far North

467,386

5.1%

13.0%

Whangarei

545,105

0.2%

2.6%

Kaipara

549,054

0.4%

2.4%

Auckland - Rodney

933,788

-2.7%

-1.6%

Rodney - Hibiscus Coast

913,907

-2.5%

-2.1%

Rodney - North

955,475

-2.7%

-1.2%

Auckland - North Shore

1,172,939

-0.6%

-3.4%

North Shore - Coastal

1,350,881

-0.1%

-2.8%

North Shore - Onewa

938,054

-0.6%

-3.4%

North Shore - North Harbour

1,128,774

-1.5%

-4.6%

Auckland - Waitakere

812,456

-0.1%

-1.1%

Auckland - City

1,211,804

0.1%

-2.3%

Auckland City - Central

1,059,304

0.4%

-0.6%

Auckland_City - East

1,528,249

-0.5%

-2.9%

Auckland City - South

1,077,104

0.4%

-2.7%

Auckland City - Islands

1,135,833

2.3%

-4.1%

Auckland - Manukau

884,902

-0.9%

-1.5%

Manukau - East

1,126,295

-0.8%

-1.9%

Manukau - Central

684,212

-1.0%

-2.2%

Manukau - North West

774,305

-0.9%

-0.4%

Auckland - Papakura

695,577

-1.7%

-1.1%

Auckland - Franklin

670,874

-0.4%

0.3%

Thames Coromandel

761,327

0.1%

4.3%

Hauraki

434,849

2.9%

5.2%

Waikato

485,624

-1.8%

2.0%

Matamata Piako

492,997

2.0%

9.7%

Hamilton

588,196

0.5%

5.2%

Hamilton - North East

733,236

0.4%

2.6%

Hamilton - Central & North West

540,962

0.3%

5.7%

Hamilton - South East

543,191

0.5%

6.9%

Hamilton - South West

524,672

0.8%

7.1%

Waipa

593,785

3.9%

7.1%

Otorohanga

356,317

5.7%

24.9%

South Waikato

257,765

-0.5%

19.9%

Waitomo

223,730

-5.0%

-4.6%

Taupo

525,271

1.3%

9.8%

Western BOP

669,216

-0.9%

5.5%

Tauranga

743,202

0.2%

5.4%

Rotorua

471,768

-0.7%

9.0%

Whakatane

480,215

2.0%

12.5%

Kawerau

262,287

0.9%

28.5%

Opotiki

320,201

-1.3%

17.7%

Gisborne

368,735

5.6%

15.7%

Wairoa

N/A

N/A

N/A

Hastings

531,004

2.2%

15.4%

Napier

553,316

-0.6%

8.1%

Central Hawke's Bay

385,481

2.0%

11.0%

New Plymouth

469,729

1.6%

4.9%

Stratford

291,928

3.8%

9.5%

South Taranaki

249,992

3.4%

10.3%

Ruapehu

225,175

5.7%

15.3%

Whanganui

295,081

-0.4%

15.9%

Rangitikei

239,833

3.6%

11.1%

Manawatu

408,744

6.2%

17.9%

Palmerston North

455,308

2.9%

14.2%

Tararua

239,482

3.5%

15.4%

Horowhenua

377,208

3.5%

16.8%

Kapiti Coast

605,354

1.3%

7.9%

Porirua

620,051

4.5%

10.8%

Upper Hutt

567,323

1.7%

13.5%

Hutt

601,235

2.8%

11.1%

Wellington City

826,486

-0.3%

6.2%

Wellington - Central & South

816,509

-0.3%

5.1%

Wellington - East

873,421

-2.3%

5.5%

Wellington - North

762,227

0.3%

7.5%

Wellington - West

945,971

1.1%

6.4%

Masterton

389,678

2.0%

9.4%

Carterton

436,204

0.5%

11.8%

South Wairarapa

535,905

5.7%

11.6%

Tasman

608,974

1.0%

4.1%

Nelson

627,629

0.5%

6.7%

Marlborough

483,090

0.2%

4.6%

Kaikoura

437,291

-1.1%

11.3%

Buller

202,916

4.9%

11.6%

Grey

219,343

0.9%

0.8%

Westland

251,683

-0.4%

3.4%

Hurunui

395,102

1.8%

1.7%

Waimakariri

451,733

0.8%

2.2%

Christchurch

496,306

-0.5%

0.4%

Christchurch - East

378,096

0.2%

1.1%

Christchurch - Hills

668,006

-2.1%

-0.6%

Christchurch - Central & North

582,806

-0.8%

0.0%

Christchurch - Southwest

472,612

0.0%

0.5%

Christchurch - Banks Peninsula

511,887

-1.9%

-0.2%

Selwyn

555,967

0.1%

0.5%

Ashburton

354,662

-1.2%

1.4%

Timaru

369,166

-0.6%

2.4%

MacKenzie

534,243

-2.0%

7.8%

Waimate

279,421

8.8%

13.9%

Waitaki

320,929

-0.1%

6.0%

Central Otago

534,077

1.9%

6.0%

Queenstown Lakes

1,181,975

0.0%

1.8%

Dunedin

465,457

2.0%

11.9%

Dunedin - Central & North

479,174

1.1%

9.2%

Dunedin - Peninsular & Coastal

422,182

3.3%

12.3%

Dunedin - South

449,447

2.9%

15.4%

Dunedin - Taieri

484,624

2.1%

12.2%

Clutha

236,209

3.0%

11.6%

Southland

321,385

2.2%

17.2%

Gore

242,082

2.5%

8.0%

Invercargill

308,572

3.0%

13.1%

Total NZ

 688,760

0.3%

2.3%