The latest QV data shows housing values in Auckland may have turned the corner and started rising again, with values still rising in most of the rest of the country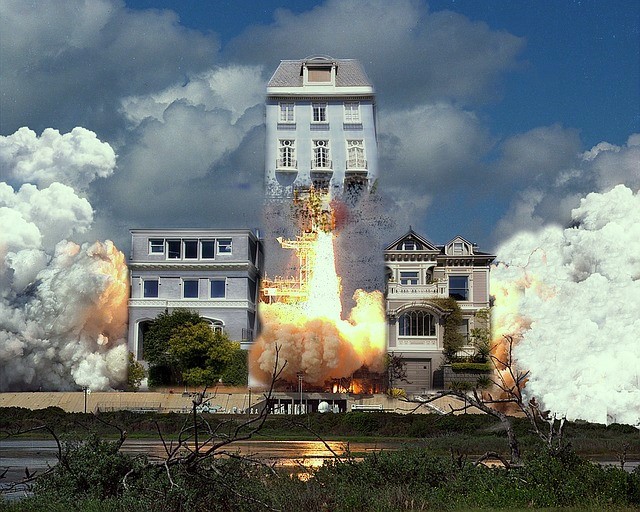 It's official, housing values are on the rise again, even in the difficult Auckland market.
The latest data from Quotable Value shows that the average value of residential properties throughout the country was $691,460 in September (based on settled sales in the three months to the end of September) up from $688,760 in August.
Nationally, average values are 0.6% higher than they were three months ago and 2.4% higher than they were 12 months ago.
The rise in values includes the troubled Auckland market which has just been through a difficult winter during which prices in many districts came under downward pressure.
In Auckland the average value was $1,027,392 at the end of September, compared to $1,025,193 at the end of August.
Significantly the rise in values compared to August occurred in all of Auckland's sub-districts from Rodney in the north to Franklin in the south.
In most cases the increase in average values was just a few thousand dollars, but the fact that it occurred across all parts of the city suggest a turn in the Auckland market, even though QV's House Price Index shows that average values in most parts of Auckland are still below where they were three months ago (see table below).
The rise in values was nationwide with all major centres including Hamilton, Tauranga, Wellington, Christchurch and Dunedin showing an increase in average values in September compared to August.
On an annual basis the biggest increases in value were in some of the small rural towns where property prices are still relatively cheap compared to the larger towns, with values up 31.7% in Kawerau compared to 12 months ago, while Otorohanga posted a 26.6% increase and Opotiki a 23% increase.
Average values were also up strongly across the bottom of the South Island, with values in Dunedin rising from between 10.3% and 15.5% depending on the area, while Southland was up 16.5%, although Queenstown-Lakes posted a more modest 1.9% annual gain.
Although average values were up in Christchurch, on an annual basis the gains were very small, ranging from just 0.2% in the central and northern suburbs to 1.3% in the eastern suburbs.
The annual gains in the Wellington region were more impressive, ranging from 4.1% in Wellington City to 15.3% in Upper Hutt.
The table below shows average values in all districts throughout the country and their movement over three and 12 months.
The comment stream on this story is now closed.
QV House Price Index

September 2019

Territorial authority

Average current value $

3 month change  %

12 month change  %

Auckland Area

1,027,392

0.0%

-1.9%

Wellington Area

 715,740

0.8%

7.4%

Total NZ

691,460

0.6%

2.4%

 

 

 

 

Far North

479,832

10.5%

14.7%

Whangarei

543,155

-0.9%

1.6%

Kaipara

546,927

-1.2%

0.7%

Auckland - Rodney

941,180

-0.3%

-0.9%

Rodney - Hibiscus Coast

924,311

0.8%

-0.9%

Rodney - North

960,445

-1.0%

-0.8%

Auckland - North Shore

1,173,529

-0.3%

-3.5%

North Shore - Coastal

1,351,277

0.6%

-2.8%

North Shore - Onewa

942,948

-0.2%

-3.8%

North Shore - North Harbour

1,123,897

-2.2%

-5.0%

Auckland - Waitakere

813,055

-0.1%

-1.4%

Auckland - City

1,215,401

0.6%

-1.5%

Auckland City - Central

1,070,601

2.3%

0.0%

Auckland_City - East

1,533,894

0.1%

-1.9%

Auckland City - South

1,076,260

0.3%

-2.1%

Auckland City - Islands

1,104,906

-1.0%

0.9%

Auckland - Manukau

886,133

-0.4%

-1.3%

Manukau - East

1,123,605

-1.0%

-2.5%

Manukau - Central

692,679

0.8%

-0.9%

Manukau - North West

774,167

-0.3%

0.0%

Auckland - Papakura

696,914

-1.8%

-0.4%

Auckland - Franklin

671,280

-0.2%

0.2%

Thames Coromandel

765,304

1.8%

3.4%

Hauraki

426,423

1.2%

6.5%

Waikato

488,000

-0.4%

2.0%

Matamata Piako

490,534

-0.1%

7.3%

Hamilton

590,500

0.9%

3.2%

Hamilton - North East

736,354

0.6%

1.4%

Hamilton - Central & North West

541,968

0.4%

2.5%

Hamilton - South East

546,079

1.3%

5.9%

Hamilton - South West

528,032

1.4%

4.0%

Waipa

601,507

4.1%

8.2%

Otorohanga

346,922

-4.3%

26.6%

South Waikato

258,931

0.4%

12.5%

Waitomo

223,439

-1.9%

-1.3%

Taupo

538,854

3.7%

12.0%

Western BOP

662,733

-2.5%

5.2%

Tauranga

747,493

0.5%

5.4%

Rotorua

475,936

0.7%

9.2%

Whakatane

483,774

4.0%

9.7%

Kawerau

263,260

-1.9%

31.7%

Opotiki

354,698

11.0%

23.0%

Gisborne

369,210

4.7%

13.5%

Wairoa

N/A

N/A

N/A

Hastings

535,219

2.5%

15.3%

Napier

553,128

-0.9%

8.2%

Central Hawke's Bay

386,669

-0.6%

14.5%

New Plymouth

477,553

3.0%

6.4%

Stratford

293,989

3.5%

12.1%

South Taranaki

253,025

4.0%

14.3%

Ruapehu

220,253

-0.1%

16.1%

Whanganui

292,921

0.8%

12.3%

Rangitikei

245,114

4.6%

10.3%

Manawatu

407,939

3.5%

16.5%

Palmerston North

461,061

3.5%

13.4%

Tararua

239,721

-2.5%

12.1%

Horowhenua

382,948

1.6%

19.5%

Kapiti Coast

612,870

1.9%

8.5%

Porirua

611,562

2.2%

8.9%

Upper Hutt

574,557

2.1%

15.3%

Hutt

607,896

1.9%

13.2%

Wellington City

827,436

0.0%

4.1%

Wellington - Central & South

819,047

0.2%

2.3%

Wellington - East

886,365

0.3%

6.2%

Wellington - North

762,239

0.4%

5.6%

Wellington - West

932,674

-0.9%

3.1%

Masterton

397,141

3.1%

11.5%

Carterton

440,187

1.5%

15.8%

South Wairarapa

537,873

6.6%

11.3%

Tasman

608,721

-0.4%

4.3%

Nelson

629,287

0.8%

7.1%

Marlborough

484,920

-0.8%

4.4%

Kaikoura

N/A

N/A

N/A

Buller

200,105

1.8%

5.3%

Grey

218,583

-0.5%

-0.2%

Westland

264,307

4.0%

5.3%

Hurunui

396,724

2.5%

1.6%

Waimakariri

451,150

0.1%

1.2%

Christchurch

497,290

-0.5%

0.7%

Christchurch - East

378,332

0.1%

1.3%

Christchurch - Hills

676,698

-0.3%

0.6%

Christchurch - Central & North

581,984

-1.3%

0.2%

Christchurch - Southwest

473,674

-0.2%

0.6%

Christchurch - Banks Peninsula

518,563

-0.7%

0.4%

Selwyn

556,189

-0.1%

0.2%

Ashburton

358,793

0.2%

1.4%

Timaru

371,669

1.5%

3.6%

MacKenzie

N/A

N/A

N/A

Waimate

264,737

-2.0%

8.4%

Waitaki

323,654

0.9%

6.3%

Central Otago

534,739

0.5%

5.5%

Queenstown Lakes

1,191,923

1.6%

1.9%

Dunedin

473,702

2.9%

12.8%

Dunedin - Central & North

487,675

2.4%

10.3%

Dunedin - Peninsular & Coastal

433,217

4.4%

14.5%

Dunedin - South

458,864

3.8%

15.5%

Dunedin - Taieri

490,069

2.2%

12.2%

Clutha

241,586

5.9%

8.2%

Southland

316,268

-0.7%

16.5%

Gore

248,041

5.0%

8.9%

Invercargill

314,216

4.7%

13.3%

Main Urban Areas

793,322

0.4%

1.1%