Smaller retail properties were popular with investors chasing rental income at Bayleys' latest commercial property auction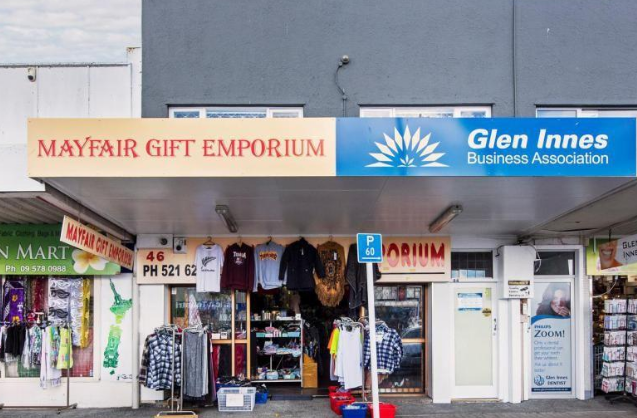 The net rental yields were all above 5% and some were above 7% at Bayleys' latest Auckland commercial property auction on October 23.
Many of the properties offered were smaller, suburban retail units which sold for less than $500,000, which would have appealed to mum and dad investors chasing a rental income stream.
For example, two retail units in the Royal Oak Mall, one leased to a cafe operator and the other to a mobile phone supplies and computer repair operator, were offered separately, with one selling for $450,000 providing it's new owners with a net rental yield of 7.21%, while the other sold for $330,000 providing a net yield of 6.81%.
Further out of town a 233 square metre retail premises in Wellsford with a new six year lease to NZ Post/Kiwibank sold for $422,500 providing a net yield of 7.57% (with commercial properties the tenant usually pays outgoings such as rates and insurance so the yields are net).
The yields on several properties dropped below 6%, including a 290 square metre restaurant at Albany that sold for $2.1 million providing a yield of 5.71% and a smaller 65 square metre premises leased to a nail salon in Silverdale sold for $485,000, providing a yield of 5.52%.
The cheapest sale of the day was a vacant 78 square metre retail unit by the main entrance to Meadowbank Shopping Centre that went for $305,000.
Bayleys had 18 properties on the Order of Sale for the auction but one was withdrawn and one had its auction date postponed, and of the 16 that were offered on the day 10 were sold under the hammer and another was sold immediately after the auction.
Photos and details of all the properties that sold are available on our Commercial Property Sales page.
Details of residential properties offered at auctions around the country are available on our Residential Auction Results page.
The comment stream on this story is now closed.
You can receive all of our property articles automatically by subscribing to our free email Property Newsletter. This will deliver all of our property-related articles, including auction results and interest rate updates, directly to your in-box 3-5 times a week. We don't share your details with third parties and you can unsubscribe at any time. To subscribe just click on this link, scroll down to "Property email newsletter" and enter your email address.