A strong rise in new listings and a modest lift in sales at Barfoot & Thompson in October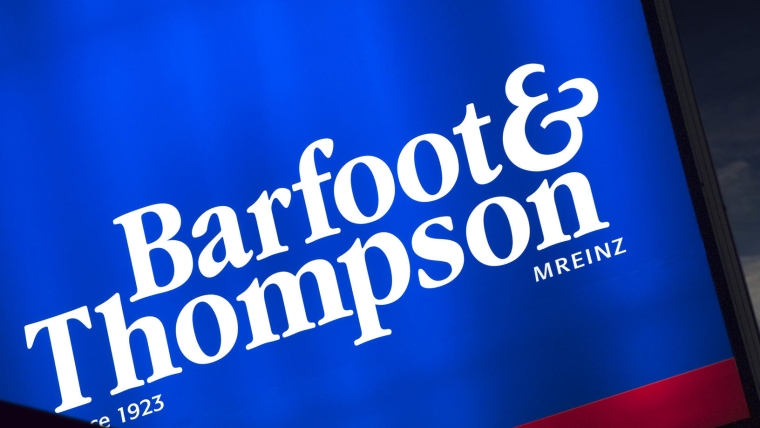 Sales at Auckland's largest real estate agency were pretty average last month, with Barfoot & Thompson selling 824 residential properties in October.
That was up 6.9%  from the 771 it sold in September but down 6.8% compared to the 884 it sold in October last year.
However, October's sales were still well ahead of where they were in October 2017 (634) and October 2016 (778).
Prices were largely flat, with Barfoot's average selling price of $939,132 in October up slightly from September's average of $922,863, but barely changed from where it was in October last year.
Looking at the bigger price picture, Barfoot's average selling price has barely moved since October 2016 when it was $943,801 (see chart below).
The median selling price has followed a similar trend, coming in at $845,000 in October, down a tad from $850,000 in September and little changed from the October 2016 median of $865,000.
However, the agency recorded a big jump in new listings, with 1605 in October, up a whopping 33% compared to September but still down 22% compared to October last year.
New listings in October were the lowest they have been in the month of October since 2011.
Stocks levels were also well down, with the agency having 3820 residential properties available for sale at the end of October, down 21% compared to October last year.
Barfoot & Thompson Managing Director Peter Thompson said both buyers and sellers were being increasingly realistic in their price expectations.
"What October's data signals is both vendors and buyers are coming to accept that the market conditions that have prevailed for more than two years now are the new norm, and that there is no big price increases or major price declines on the horizon," he said.
"There is a growing acceptance that today's prices represent where the market is valuing property and that's where it's likely to stay."
The comment stream on this story is now closed.