Auction volumes increased but the sales rate slipped slightly in Barfoot & Thompson's auction rooms last week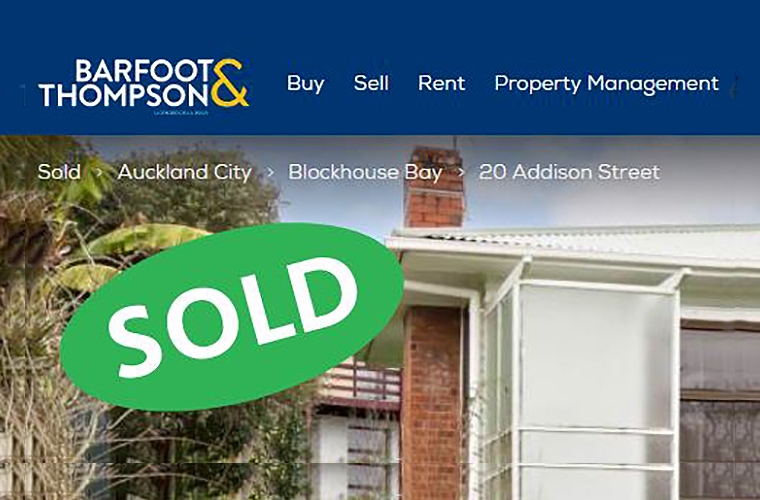 Barfoot & Thompson's auction rooms maintained their recent jump in activity with 159 residential properties marketed for sale by auction in the week of November 4 to 10.
That was up from 147 the previous week and just over 100 the week before that.
Sales were achieved on 72 of those properties compared to 70 the previous week, but that pushed the sales rate down slightly to 45% from 48%.
At the bigger auctions where at least 10 properties were offered the sales rates ranged from 36% at the Shortland Street auction on November 7, where a mix of properties from central and western suburbs such as Onehunga, One Tree Hill, Mt Roskill Glen Eden and Massey were offered, to 75% at the same auction rooms on November 5 where most of the properties were also from central and western suburbs such as Te Atatu, Glen Eden, Blockhouse Bay, Avondale, and Mt Albert.
At the big Manukau auction the sales rate was 37%, and on the North Shore it was 44% (see chart below for the full results).
Details of the individual properties offered are available on our Residential Auction Results page.
The comment stream on this story is now closed.
Barfoot & Thompson Residential Auction Results

4-10 November 2019

Date

Venue

Sold

Sold Prior

Sold Post

Not Sold

Postponed

Withdrawn

Total

% Sold

4-10 Nov

On-site

4

3

 

7

 

1

15

47%

5 Nov

Manukau

10

 

 

13

3

1

27

37%

5 Nov

Shortland St

9

 

 

2

1

 

12

75%

6 Nov

Shortland St

16

2

 

12

2

 

32

56%

6 Nov

Pukekohe

2

 

 

5

 

 

7

29%

7 Nov

North Shore

12

3

 

17

 

2

34

44%

7 Nov

Kerikeri

 

 

 

5

 

 

5

0

7 Nov

Shortland St

4

 

 

7

 

 

11

36%

8 Nov

Shortland St

7

 

 

9

 

 

16

44%

Total

All venues

64

8

 

77

6

4

159

45%