Barfoot & Thompson's auction numbers remained solid last week but they will start winding down this week as the Christmas break approaches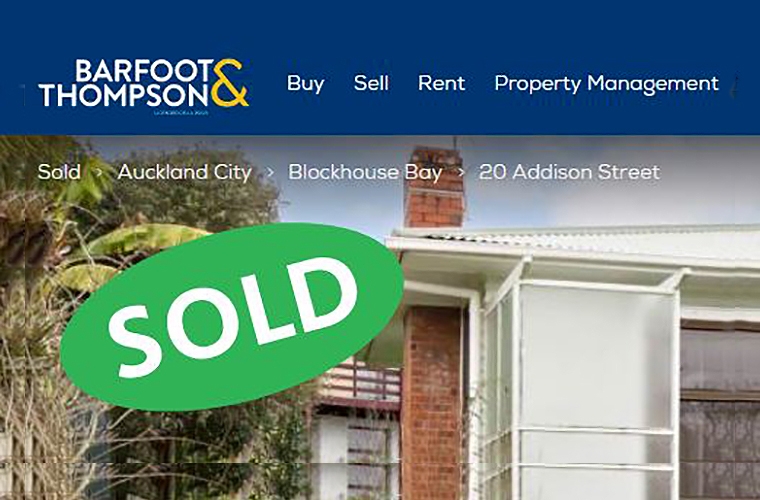 Activity in Barfoot & Thompson's auction rooms remained solid in the first week of December, with the real estate agency handling 171 residential property auctions in the week from December 2-8, compared to 156 the previous week.
However the sales rate dipped a bit, with sales being achieved on 83 properties, taking the sales rate to 49%, down from 56% the previous week.
But that remains in line with the recent trend with around half the properties typically changing hands at the major auctions, sometimes a bit more, sometimes a bit less.
The biggest auctions of the week were on the North Shore (42 properties) where the sales rate was 52%, followed by Manukau (32 properties) with a sales rate of 56%, and the Shortland Street auction on December 4 where most of the 30 properties on offer were from central suburbs such as Orakei, Glendowie, Meadowbank, Mt Eden, Epsom, Remuera and Grey Lynn and the sales rate was 50%.
However auction activity may already be slowing as we head into the Christmas season.
Barfoot has just 101 residential properties on the Orders of Sale for its auctions this week and next week's offerings are likely to be even slimmer.
The comment stream on this story is now closed.
Barfoot & Thompson Residential Auction Results

2-8 December 2019

Date

Venue

Sold

Sold Prior 

Sold Post

Not Sold

Postponed

Withdrawn

Total

% Sold

2-8  Dec

On-site

6

2

 

10

 

 

18

44%

3 Dec

Manukau

16

1

1

14

 

 

32

56%

3 Dec

Shortland St

1

1

 

4

 

1

7

29%

4 Dec

Whangarei

 

 

 

1

 

 

1

0

4 Dec

Shortland St

13

2

 

13

 

2

30

50%

4 Dec

Pukekohe

3

 

 

6

1

 

10

30%

5 Dec

North Shore

15

7

 

17

3

 

42

52%

5 Dec

Kerikeri

1

 

 

1

 

 

2

50%

5 Dec

Shortland St

3

2

 

1

1

4

11

45%

6 Dec

Shortland St

8

1

 

7

1

1

18

50%

Total

All venues

66

16

1

74

6

8

171

49%