Real estate agencies estimated to have earned $437 million in residential sales commission in the last three months of 2019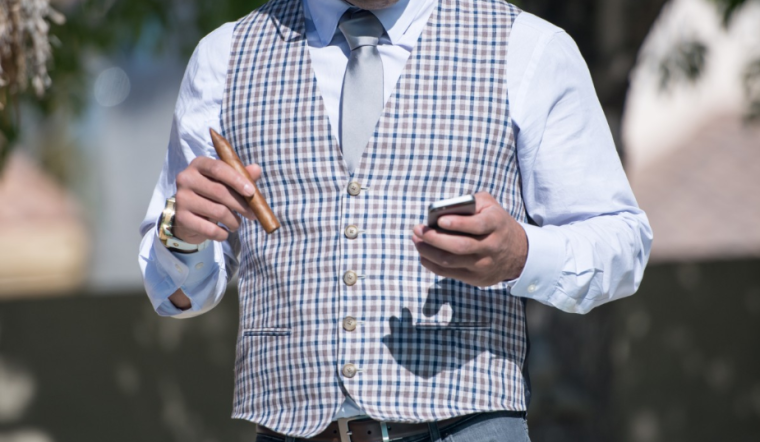 By Greg Ninness
Santa brought plenty of Christmas cheer to the real estate industry last year with a sharp jump in commission revenue in the fourth quarter (Q4) of 2019.
Interest.co.nz estimates real estate agencies earned just under $437 million in gross residential sales commissions in the three months from October to December last year. That's the highest it has been in any quarter since the second quarter (Q2) of 2016 when the industry earned an estimated $469 million in commissions, which was at the tail end of the last housing boom.
The $437 million estimated to have been earned in Q4 2019 was up 10% compared to the same period of 2018 and up 18% compared to the same period of 2017.
The jump in commissions was driven by both an increase in sales numbers and rising prices in most regions.
In Auckland, the country's largest residential property market by a considerable margin, agencies earned an estimated $171 million in residential sales commissions in Q4 2019, up 20% compared to the same period of 2018.
However the biggest annual growth in estimated commission was in Southland where it was up 28% in Q4 2019 compared to Q4 2018, closely followed by Nelson +27%, then Bay of Plenty and Auckland with both on +20%, Tasman +13%, Waikato +12%, Hawke's Bay and Manawatu/Whanganui both on +9%, and Northland +6%.
However several regions suffered declines in estimated commission in Q4 2019 compared to Q4 2018, led by Wellington -23%, Gisborne and Taranaki – both -7%, and Marlborough -2% while the West Coast was unchanged.
In regions where estimated commission revenue declined compared to a year earlier, the fall was mainly the result of lower sales volumes rather than a fall in prices.
The figures suggest the housing market declined in the first half of last year, with estimated commission levels lower in the first and second quarters than they were in the same periods of 2018. But then the market picked up in the third quarter of last year when estimated commissions were above the same period of 2018, before finishing strongly in the fourth quarter.
Overall, the total estimated commissions earned on residential sales for the full year of 2019 was $1.551 billion, up 3% on 2018 and up 11% on 2017.
The comment stream on this story is now closed.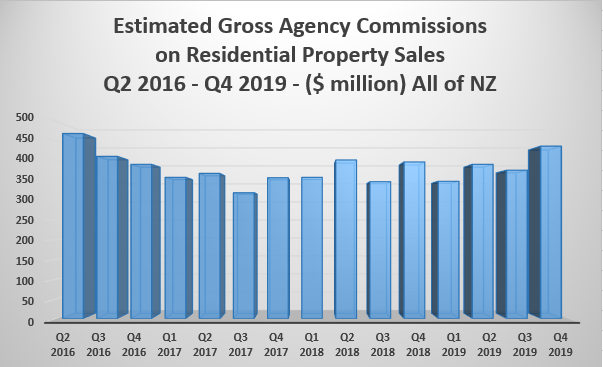 You can receive all of our property articles automatically by subscribing to our free email Property Newsletter. This will deliver all of our property-related articles, including auction results and interest rate updates, directly to your in-box 3-5 times a week. We don't share your details with third parties and you can unsubscribe at any time. To subscribe just click on this link, scroll down to "Property email newsletter" and enter your email address.