The overall sales rate was 56% at Barfoot & Thompson's auctions last week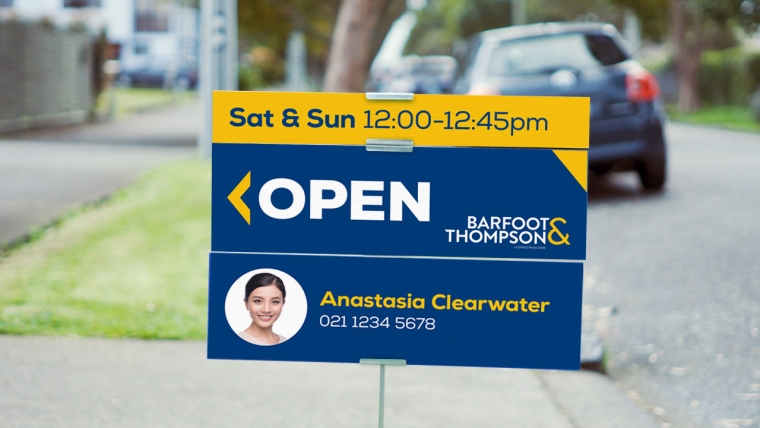 Barfoot & Thompson's auction rooms are back in full swing with the agency marketing 136 residential properties for sale by auction last week (10-16 February), with sales achieved on 76 of those, giving an overall sales rate of 56%.
Of the main auctions where at least a dozen properties were offered, the most successful were the on-site auctions which had a sales success rate of 77%, followed by the Shortland Street auction on February 14, which featured a range of properties from Auckland's western suburbs and a sales rate of 64%.
At the big Manukau auction the sales rate was 59%, and at the North Shore auction it was 48% (see table below).
Those results suggest Auckland's residential property market could be headed for a reasonably buoyant summer selling season, with March usually being the busiest month of the year.
Details of the individual properties offered at Barfoot's auctions and the results achieved are available on our Residential Auction Results page.
The comment stream on this story is now closed.
Barfoot & Thompson Residential Auction Results 10-16 February 2020

Date

Venue

Sold 

Sold Post

Sold Prior

Not Sold

Postponed

Withdrawn

Total

% Sold

10-16 Feb

On site

10

 

 

3

 

 

13

77%

11-Feb

Manukau

13

 

 

8

 

1

22

59%

11-Feb

Shortland St

3

 

 

4

 

 

7

43%

12-Feb

Mortgagee/Court

2

 

 

 

1

1

4

50%

12-Feb

Shortland St

10

 

1

9

 

1

21

52%

12-Feb

Whangarei

 

 

 

2

 

 

2

0%

12-Feb

Pukekohe

2

 

1

1

 

 

4

75%

13-Feb

North Shore

14

 

5

20

 

1

40

48%

13-Feb

Kerikeri

 

 

 

3

 

 

3

0%

13-Feb

Shortland St

5

 

1

 

 

 

6

100%

14-Feb

Shortland St

8

 

1

5

 

 

14

64%

Total

All venues

67

 

9

55

1

4

136

56%