The sales rates were particularly high at Barfoot & Thompson's Manukau and West Auckland auctions, not so strong on the North Shore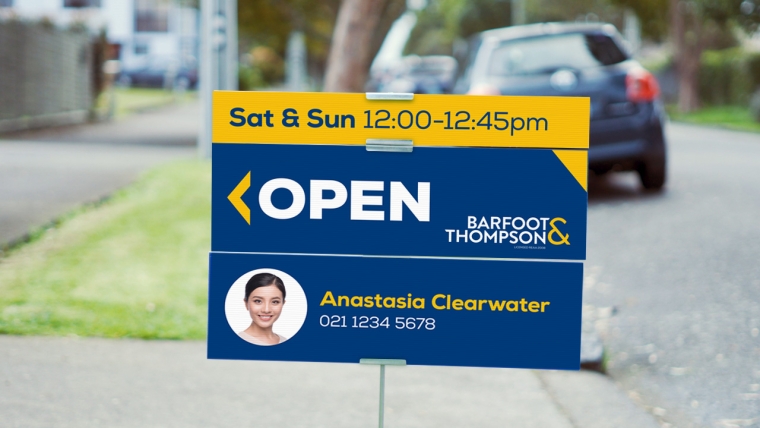 Activity remained elevated in Barfoot & Thompson's auction rooms in the last week of February, although the numbers dipped slightly from the previous week.
The agency marketed 170 residential properties for sale by auction in the week from February 24  to March 1, which was down slightly from the 187 properties the previous week.
Sales were achieved on 95 properties at last week's auctions giving an overall sales rate of 56% which was also down from 65% the previous week.
The sales rates tended to be higher at the big auctions where more than a dozen properties were offered and lower at most of the smaller auctions, with 68% sold at the Manukau auction and 71% sold at the Shortland Street auction on February 28 where all of the properties offered were from Auckland's western suburbs.
Going against the trend the overall sales rate was 45% at the big North Shore auctions (see table below).
Details of the individual properties offered and the results achieved are available on our Residential Auction Results page.
The comment stream on this story is now closed.
Barfoot & Thompson Residential Auction Results

24 February - 1 March 2020

Date

Venue

Sold

Sold Post

Sold Prior

Not Sold

Postponed

Withdrawn

Total

% Sold

24 Feb-1 Mar

On-site

4

 

2

4

1

 

11

55%

25-Feb

Manukau

16

 

3

8

 

1

28

68%

25-Feb

Shortland St

4

 

 

3

2

 

9

78%

26-Feb

Whangarei

1

 

 

4

 

 

5

20%

26-Feb

Shortland St

21

 

6

12

1

2

42

64%

26-Feb

Pukekohe

2

 

 

3

 

 

5

40%

27-Feb

North Shore

11

 

9

23

1

 

44

45%

27-Feb

Kerikeri

1

 

 

1

 

 

2

50%

27-Feb

Waiuku

 

 

 

3

 

 

3

0

28-Feb

Shortland St

15

 

 

6

 

 

21

71%

Total

All venues

75

 

20

67

5

3

170

56%