QV delivers a grim assessment of the property market after the lockdown ends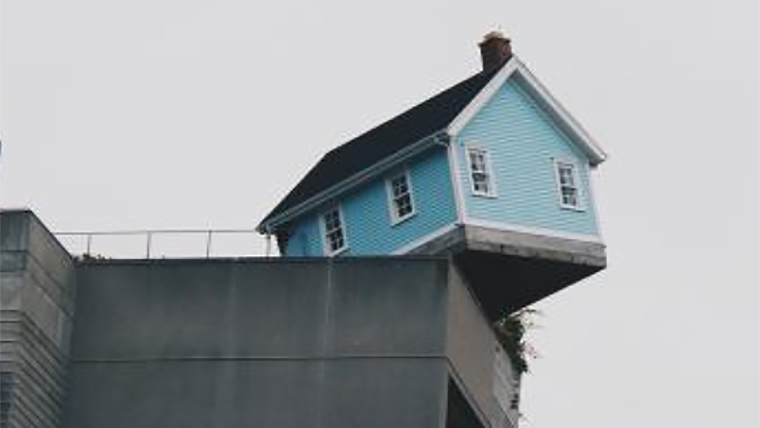 Quotable Value is warning that the fallout from the Covid-19 lockdown could have an adverse impact on the residential property market until the end of the year.
QV's latest report, based on sales data for the three months to the end of March, showed that the market was in reasonably good shape up until the commencement of the lockdown, with average residential property values around the country rising 2.6% in the first quarter of this year (see the table below for the average value movements in all districts).
"The housing market was ticking along nicely leading up to lockdown, although in the final week we could see the impacts of uncertainty starting to have an effect," QV General Manager David Nagel said.
"Nobody knows what post-lockdown market conditions will look like," he said.
"We've never been through anything remotely like this.
"Up to this point we were seeing multiple buyers, often with plentiful funds available, competing for tightly held stock.
"Going forward, supply of houses for sale will likely be reduced.
"The pipeline for new builds has been impacted as has almost every other industry during lockdown.
"Most New Zealanders will look to consolidate their position in their current home as the country works its way out of a forecast recession.
"Selling an existing property and upgrading to a different home will likely be furthest from their mind, although some may be forced to downsize or even relocate to another city in order to gain employment.
"But banks will be patient, particularly in the short term with a multitude of other, softer options available like mortgage holidays, to avoid a flood of forced sales.
"Demand for buying a house will also likely be down significantly," he said.
"First home buyers that were active prior to lockdown may have lost some of their buying power with both their investment savings and Kiwisaver accounts taking a hit.
"Their house deposit and employment status may look quite different after lockdown ends, delaying their entry into the market."
However, the difficulties faced by some buyers and vendors could be seen as opportunities by others.
"Others that have fared better under lockdown may see this an an opportunity, while interest rates are low, to dominate what's left of the market," Nagel said.
"With many first home buyers no longer competing, plus a likely post-lockdown slashing of net migration numbers no longer feeding housing demand, we could see a buyers' market develop," he warned.
That could lead to falling sales numbers and falling values.
"What's most likely is we will see transaction volumes drop significantly from pre-lockdown levels," Nagel said.
"House listings will dry up with only those having to sell, for work or financial reasons, wanting to enter an uncertain market.
"Buyers that have the means will likely dominate the market, but with limited stock available, buyers will probably exercise patience and this could force prices down for vendors that simply have to sell.
"But by how much? Nobody knows," he said.
That could create a difficult market until the end of the year.
"With limited transactions after the lockdown ends, we can expect a market filled with uncertainty at least through to the end of 2020 as the economy finds its feet again," Nagel said.
The comment stream on this story is now closed.
QV House Price Index 

March 2020

Territorial authority

Average current value $

12 month change %

3 month change %

Auckland Region

    1,066,035

2.5%

1.8%

Wellington Region

       780,402

11.0%

4.5%

Main Urban Areas

       833,489

5.1%

2.3%

Total NZ

       728,276

6.1%

2.6%

 

 

 

 

Rodney - Hibiscus Coast

953,886

2.7%

3.6%

Rodney - North

996,225

1.9%

3.0%

Auckland - North Shore

1,232,887

2.9%

2.6%

North Shore - Coastal

1,404,945

3.1%

2.0%

North Shore - Onewa

993,498

3.1%

2.5%

North Shore - North Harbour

1,206,241

2.2%

4.8%

Auckland - Waitakere

840,323

3.2%

2.4%

Auckland - City

1,257,118

2.1%

1.0%

Auckland City - Central

1,097,652

1.0%

0.8%

Auckland_City - East

1,573,032

2.0%

0.5%

Auckland City - South

1,128,745

3.2%

1.6%

Auckland City - Islands

1,157,851

3.0%

0.6%

Auckland - Manukau

922,785

3.4%

2.3%

Manukau - East

1,182,766

4.1%

2.6%

Manukau - Central

713,105

2.5%

1.9%

Manukau - North West

804,717

3.6%

2.5%

Auckland - Papakura

715,365

3.5%

-0.1%

Auckland - Franklin

687,164

2.3%

1.5%

Thames Coromandel

806,190

5.2%

3.6%

Hauraki

458,740

9.8%

4.2%

Waikato

520,203

6.6%

1.4%

Matamata Piako

504,316

5.8%

2.1%

Hamilton

623,287

7.4%

3.2%

Hamilton - North East

773,282

7.1%

3.3%

Hamilton - Central & North West

583,308

9.0%

4.2%

Hamilton - South East

577,963

7.9%

3.2%

Hamilton - South West

550,459

6.0%

2.2%

Waipa

640,756

12.5%

5.4%

Otorohanga

365,746

3.1%

-4.2%

South Waikato

298,359

18.6%

11.0%

Waitomo

243,532

8.3%

1.7%

Taupo

559,533

8.6%

4.0%

Western BOP

702,317

8.4%

2.9%

Tauranga

772,443

5.4%

1.2%

Rotorua

515,444

9.1%

3.2%

Whakatane

509,488

6.1%

2.0%

Kawerau

302,038

23.8%

4.8%

Opotiki

369,956

19.3%

10.3%

Gisborne

437,593

28.6%

11.0%

Wairoa

N/A

N/A

N/A

Hastings

576,519

12.5%

2.2%

Napier

598,866

8.0%

3.5%

Central Hawkes Bay

402,744

6.2%

3.1%

New Plymouth

506,067

9.7%

2.1%

Stratford

322,841

19.6%

1.6%

South Taranaki

268,667

13.4%

1.3%

Ruapehu

247,865

19.8%

-1.6%

Whanganui

355,500

31.1%

6.6%

Rangitikei

285,271

22.9%

3.5%

Manawatu

459,951

28.0%

4.0%

Palmerston North

504,229

15.7%

4.2%

Tararua

275,751

21.1%

6.9%

Horowhenua

431,710

27.2%

6.0%

Kapiti Coast

657,906

12.1%

4.4%

Porirua

683,414

14.3%

4.8%

Upper Hutt

627,215

15.7%

4.0%

Hutt

675,163

17.2%

5.5%

Wellington City

891,269

7.6%

4.1%

Wellington - Central & South

882,653

7.3%

3.0%

Wellington - East

953,072

7.0%

5.0%

Wellington - North

817,906

7.9%

4.9%

Wellington - West

1,012,563

8.0%

3.5%

Masterton

428,484

13.4%

6.9%

Carterton

483,428

13.7%

6.9%

South Wairarapa

568,871

10.6%

3.8%

Tasman

632,074

5.6%

2.7%

Nelson

657,225

6.6%

2.9%

Marlborough

513,656

8.2%

3.4%

Kaikoura

464,981

8.2%

1.0%

Buller

212,475

10.9%

2.7%

Grey

232,138

8.1%

1.2%

Westland

270,686

3.3%

4.2%

Hurunui

410,783

4.3%

2.6%

Waimakariri

461,713

3.1%

1.2%

Christchurch

514,444

3.4%

1.3%

Christchurch - East

391,722

4.4%

1.7%

Christchurch - Hills

703,864

3.4%

1.4%

Christchurch - Central & North

599,697

2.2%

0.5%

Christchurch - Southwest

489,427

3.7%

2.0%

Christchurch - Banks Peninsula

549,573

5.6%

0.3%

Selwyn

563,501

1.8%

0.9%

Ashburton

371,769

5.4%

2.2%

Timaru

387,186

4.9%

2.7%

MacKenzie

570,930

11.6%

1.3%

Waimate

287,992

18.1%

3.8%

Waitaki

336,304

4.3%

-2.8%

Central Otago

585,722

12.5%

4.6%

Queenstown Lakes

1,210,549

0.9%

0.7%

Dunedin

538,025

19.2%

4.5%

Dunedin - Central & North

548,817

17.6%

2.9%

Dunedin - Peninsular & Coastal

491,270

19.2%

2.3%

Dunedin - South

523,424

21.1%

7.0%

Dunedin - Taieri

560,581

19.8%

5.6%

Clutha

264,635

14.7%

1.2%

Southland

355,896

12.5%

3.2%

Gore

273,990

16.4%

5.5%

Invercargill

346,822

19.4%

3.7%

Total NZ

            728,276

6.1%

2.6%