The sale of TV3's studios and associated buildings was the jewel in Bayleys' recent commercial property sales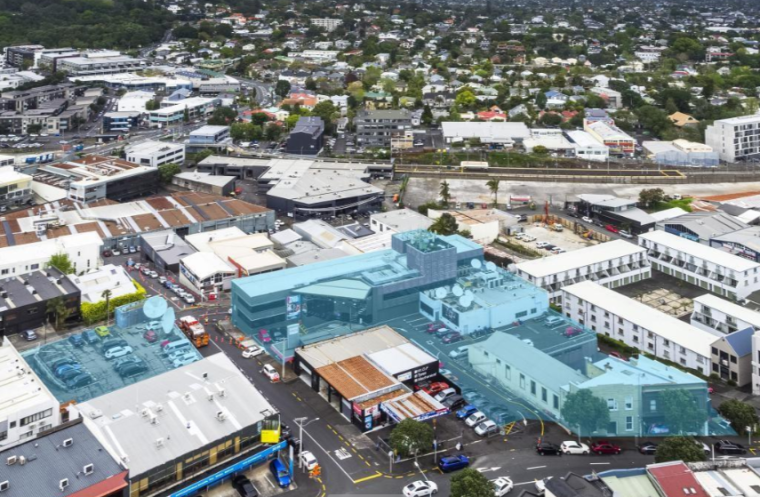 Bayleys Real Estate has concluded a swag of commercial property sales, including the sale of TV3's headquarters at Eden Terrace in Auckland for $26 million.
The Eden Terrace site covers six buildings on six separate titles with a total land area of 4358 square metres. As well as the TV studios, offices and car parking for TV3's owner MediaWorks are included.
Unusually for the type of business, MediaWorks only had a three year lease on the property, which provided its new owners with a rental yield of 6.46%.
The property was marketed as a redevelopment opportunity, because of its city fringe location and proximity to the City Rail Link infrastructure being developed around nearby Mt Eden Station. It has favourable zoning for more intensive mixed use development.
However not all of Bayleys' recent commercial sales were of the scale of the TV3 site.
They included a retail premises in Napier South which sold for $550,000 providing an 8.3% yield, another in the same suburb that provided its new owners with a 3.66% yield, and a retail premises in a two level character building on Auckland's Karangahape Rd which sold for $1.9 million providing a yield of 5.41%.
On the industrial front two industrial units in East Tamaki sold for $1.9 million (for the pair) providing a yield of 7.07%.
Several redevelopment properties were also among the recent sales.
Details and photos of all of the above properties and others are available on our Commercial Property Sales page.
The comment stream on this story is now closed.
You can receive all of our property articles automatically by subscribing to our free email Property Newsletter. This will deliver all of our property-related articles, including auction results and interest rate updates, directly to your in-box 3-5 times a week. We don't share your details with third parties and you can unsubscribe at any time. To subscribe just click on this link, scroll down to "Property email newsletter" and enter your email address.